WHITEWATER
Harriet Knight-Everette was still grieving the loss of the "goofy" grandson she helped raise, Anthony Tre'Shaun Payton, when she showed up to a memorial service for Payton's girlfriend, Savannah M. Sloniker.
Knight-Everette said she wanted a chance to hug Sloniker's father, look him in the eye and tell him she knows the car crash that killed the two young adults they both loved dearly was an accident—and that the family did not harbor any thoughts of blame.
"I hugged her dad so long," Knight-Everette said. "In his eyes, you could see he was just broken. And he thanked us for letting them know that it was an accident."
Why was it important for her to do that?
"Because we could feel their pain," she said. "And we did not want to add to it under a misconception. We're not that kind of people. We want to bear your pain as well."
Payton, 22, and Sloniker, 20, died Saturday, Oct. 13 when the Honda Civic she was driving crossed the centerline on County N and collided with a coach bus in the town of Lima. The bus carried a volleyball team from Bethel University in St. Paul, Minnesota, that had just played at UW-Whitewater that day.
A Rock County sheriff's sergeant previously told The Gazette there was no sign of intoxication and that and Sloniker was not passing another vehicle.
Sloniker, of Waterford, was a UW-Whitewater student majoring in early childhood education.
The Gazette could not reach those who knew Sloniker for this story.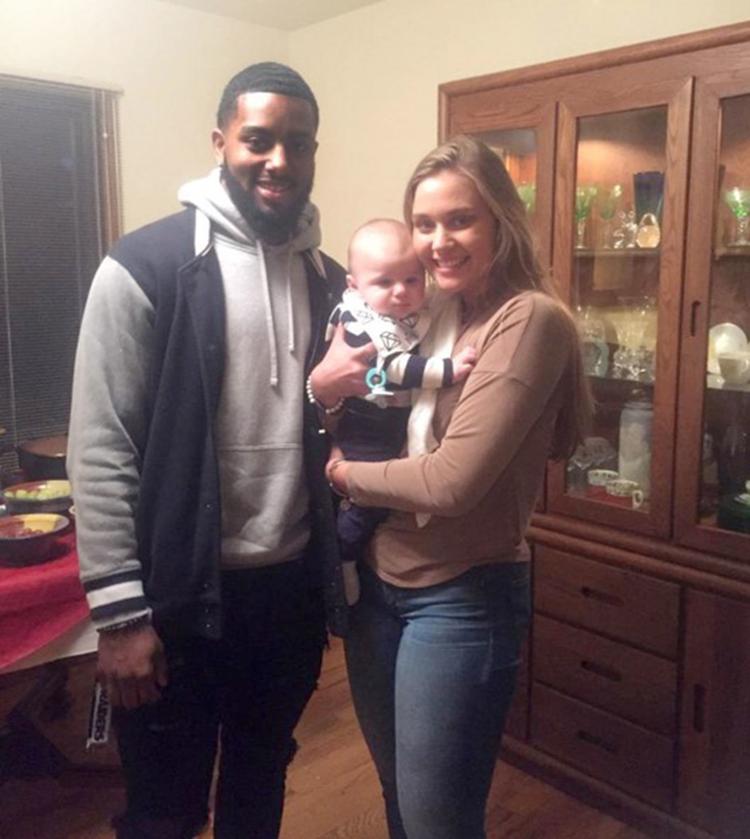 Growing up
Payton, of Whitewater and formerly of Beloit, was a 2014 Beloit Turner High School graduate who lettered in basketball, football and track. His obituary said Payton worked for Shopko, Schubert Theaters, Jimmy John's, the city of Beloit, Menards and Productive Living Systems since he turned 17.
Payton attended UW-Rock County before transferring to UW-Whitewater, where he was 21 credits short of getting his degree in sports medicine. Knight-Everette said her grandson was in the process of transferring to Beloit College to play basketball.
To his grandmother and others, Payton was a gentle spirit. He was funny, respectful, loving and kind. He cared deeply for his younger half sister, Geneva ("There was nothing he wouldn't do for her," his obituary states).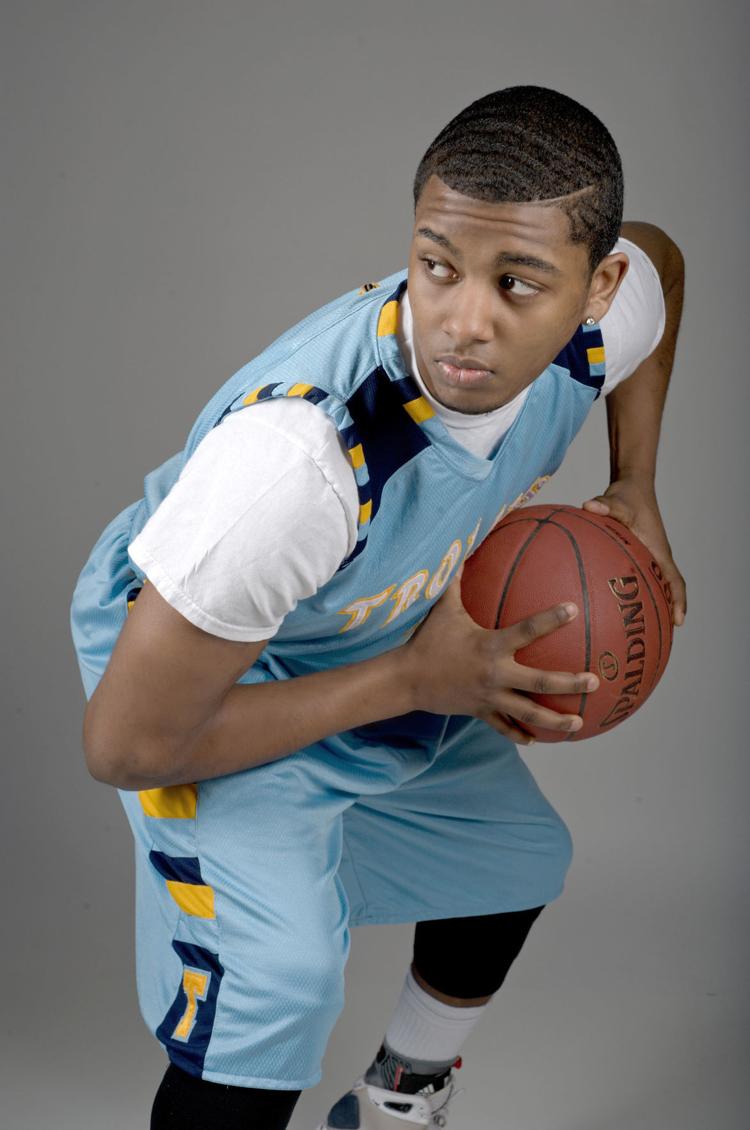 He was competitive even down to the games of Mario Kart and Fortnite.
He was ambitious and athletic, with dreams of making the NBA.
But his athleticism did not preclude a fear of bugs. Knight-Everette remembered a time she saw Payton's car down the road with him standing outside with all the doors open.
There had been a bee in the car.
"That stands out in my mind," Knight-Everette said with a laugh.
Friends and family
Payton was a "bright light," who made everyone feel welcomed, Knight-Everette said. At a school lounge, he would approach new students to help them feel comfortable.
And Payton loved his granny.
"He was very special," Knight-Everette said. "And I'm learning how special he was by the outpouring of love in the lives he touched. I have had so many athletes crying in my arms over the last two weeks."
Payton's cousin Victoria McAlister, whom Payton called by her middle name, Shardae, said she baby-sat her cousin seven years her younger.
Payton's childhood wasn't easy, she said, and he had every excuse to go down the wrong path in life.
"It's never a time where he was around he didn't tell me he loved me or gave me a hug," McAlister said. "I was sad because I'm gonna miss him, but not because I didn't know that he knew that I loved him."
Family was important to Payton, his grandmother said. More than 65 living and deceased family members were listed in his obituary, and Knight-Everette said they wanted to list more.
Payton had many nicknames. Among those, he was "Fella Shug" as a baby, "Boo" as a toddler, and "Big Ant," "AP" and "Ant" while at UW-W, Knight-Everette said.
His father, Antonial Payton of Janesville, called him "Antdiddley."
Anthony was his father's only child. Knight-Everette said she and Antonial, her son, raised Anthony together.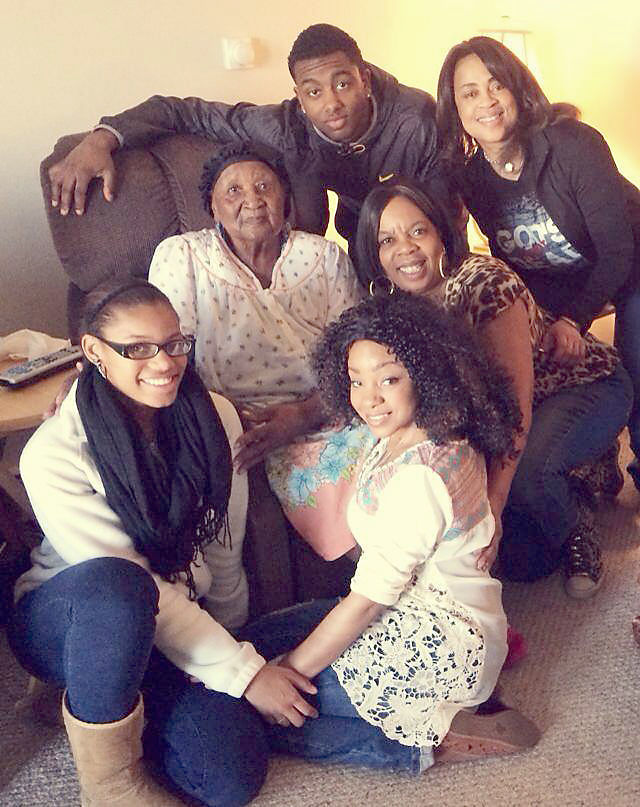 Antonial "has taken the loss quite hard," Knight-Everette said.
Anthony's grandfather, Walter Knight, was honored Thursday night by the city of Beloit, which decided to rename the Portland Avenue Bridge the Walter R. Knight Bridge, Knight-Everette said. She never got the chance to tell Payton, however, because she had to keep it a secret until political hurdles were crossed.
'I believe he's at peace'
Even after his death, Payton's family is still holding on to their "bright light."
Faith was also central to Payton and his family. His body is in the earth, but Knight-Everette said they know where his spirit is.
"We consider ourselves flesh and spirit," she said. "So, my flesh is tired. My heart is broken. But my spirit is at peace because I believe he's at peace."
After she said this to a Gazette reporter over the phone Friday night, Knight-Everette took her phone and walked to another room. The funeral had been that morning, but the family was still together.
Over the phone, Friday's gathering sounded like a party, something Payton used to be the center of, Knight-Everette said.
She asked if she could have everyone's attention for a minute. Then she asked how everyone felt about Anthony being gone.
A few shouted back, "He's in heaven."
"Are we rejoicing?" Knight-Everette asked.
There was a chorus of "Yes!"