June was national LGBTQ Pride month and events celebrating took place all over the country. That's when Ali Larson of Janesville, posting on Facebook, asked if her city had a Pride event.
She didn't get any yeses, so she started a Facebook page to get one started. She predicted about 30 people would turn up for such an event in a local park.
But the next day, 300 people said they would come. Within a week, more than 2,000 had signed up.
It got so big that Larson applied for nonprofit status for the Janesville Pride organization.
She put out a call for help. Ezra Johnson, an Edgerton native and Blackhawk Technical College student, offered his services. He became the volunteer coordinator.
Johnson's story is one example of the many reasons a Pride event—where differences are celebrated and help is offered to those who are struggling—has garnered so much interest.
Johnson said he struggled mightily throughout his youth with his feelings and had to face the fact that his family's church looks at homosexuality as a sin.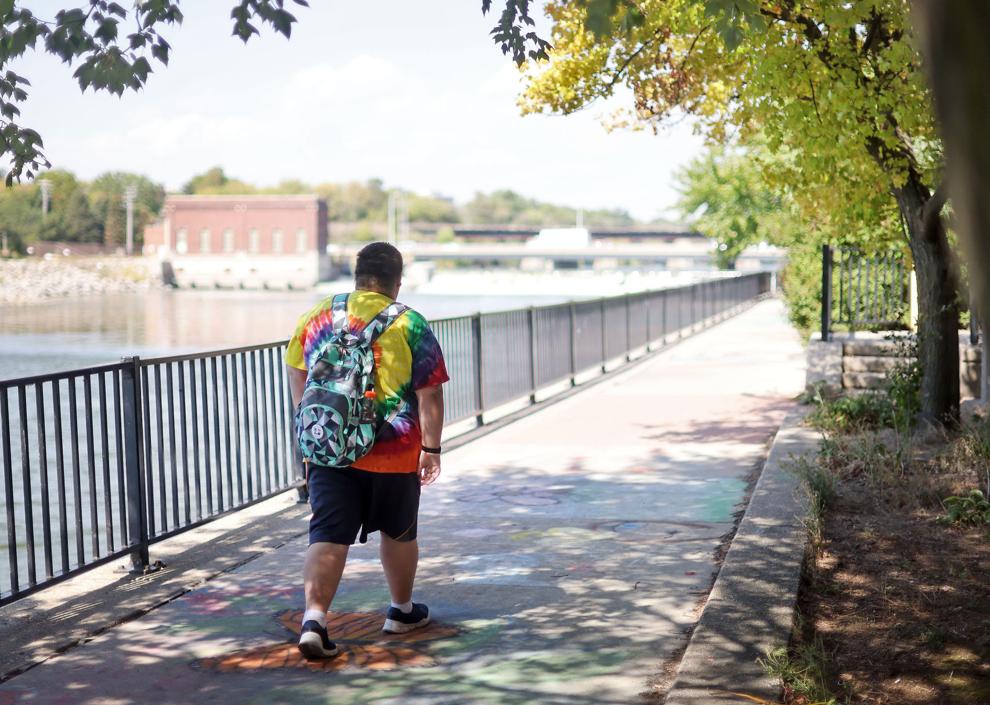 "By the age of 9, I knew deep down I was not in the right body," he said. He didn't know anyone who was like him.
"I felt like I was damaged goods," he said. Suffering from depression, he said he attempted suicide several times.
The 31-year-old began telling people he is transgender 2½ years ago.
A 2021 survey by The Trevor Project found 42% of LGBTQ youth seriously considered suicide in the past year. Numbers were higher for transgender and nonbinary youth.
The survey also found 62% of LGBTQ youth reported symptoms of major depressive disorders in the previous two weeks, and more than 50% reported that they had experienced discrimination based on their sexual orientation or gender identity in the past year.
Counseling helped Johnson realize he was not broken, he said. Now, he wants to get a degree and become a counselor to help others alleviate the kinds of problems he experienced.
If he had seen more awareness in the community earlier, that would have helped with his mental health struggles, he said, which is why he is enthusiastically working on the Pride festival.
Johnson said his family accepts him, so he's in the lucky minority. Studies have shown a majority of families reject youths who come out to them.
"I'm happy and alive. That's all they care about," he said.
When Johnson saw Larson's Facebook post, he was ready. He replied: "How can I help?"
He was put in charge of volunteers for the festival.
"We need this," he said. "It's about time we get something like this in the community."
Larson said she has heard from many people, including parents with newly "out" children. She said she talked to a mother of a transgender son who needed a gender-affirming wardrobe and counseling, as well as advice for how to let his school know of his change.
This is not the first Pride event held in the city. Janesville Mobilizing 4 Change, the anti-drug and drinking organization, hosted Pride in the Park in 2018 and 2019.
But Larson plans to make the new event an annual fixture on Janesville's calendar.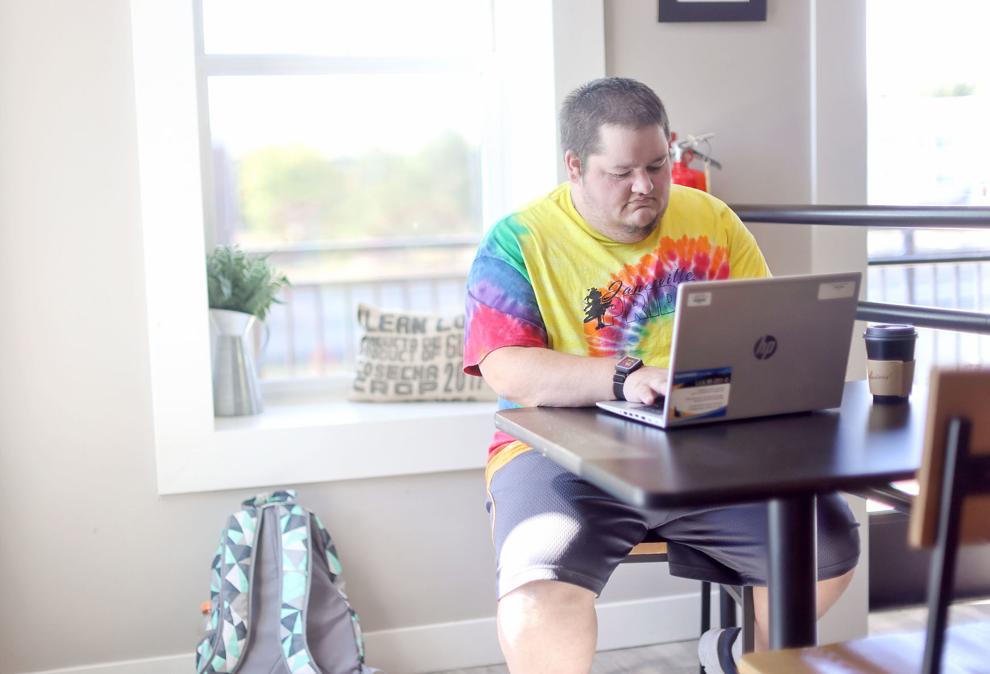 She said she has found a lot of support, including from Project 16:49, the Rock County organization that combats youth homelessness; YWCA Rock County; Rock County Diversity Action Team; Building a Safe Evansville; Janesville Mobilizing 4 Change; and two Janesville churches.
And she has received help and support from county and city officials, including Janesville police.
The Oct. 9 event at Courthouse Park will feature a tent where anyone with questions can talk to someone.
Social-service agencies will offer support. Larson noted that substance abuse, violent attacks and homelessness are important issues in the LGBTQ community as 68% of gay youth who reveal themselves to their families are rejected and kicked out.
The festival is also a celebration.
"We want to elevate the queer community in Janesville as high as we possibly can, in every capacity," Larson said.