As Ron Gay led this year's Fourth of July parade on horseback, he shared with onlookers the significance of the riderless horse with backward-facing boots ahead of him.
The horse and boots, Gay said, symbolize the "missing man"—those who have died in combat.
It's unusual to see parade leaders talking so easily with spectators, but Saturday's parade in Evansville was far from typical.
Evansville, as Gay and Police Chief Patrick Reese said, is a Fourth of July town.
The Evansville Community Partnership organizes one of the largest Independence Day parades in the area each year, along with a fireworks display, kids fishing contest and other festivities.
This year, the organization chose not to host a parade or fireworks per the Rock County Public Health Department's recommendations during the pandemic, Reese said.
Gay, a U.S. Marines veteran and self-described reader of the Declaration of Independence and Constitution, believed a parade was needed. So he organized one and opened it up to anyone wanting to participate.
A few dozen people took him up on it.
The city's public safety commission did not allocate resources and did not close any streets. The parade was allowed to go on, but it had to abide by the rules of the road, Reese said.
As the parade marched up Fifth Street, oncoming vehicles drove by the line of horses, cars, kids on bikes, dairy queens and trucks.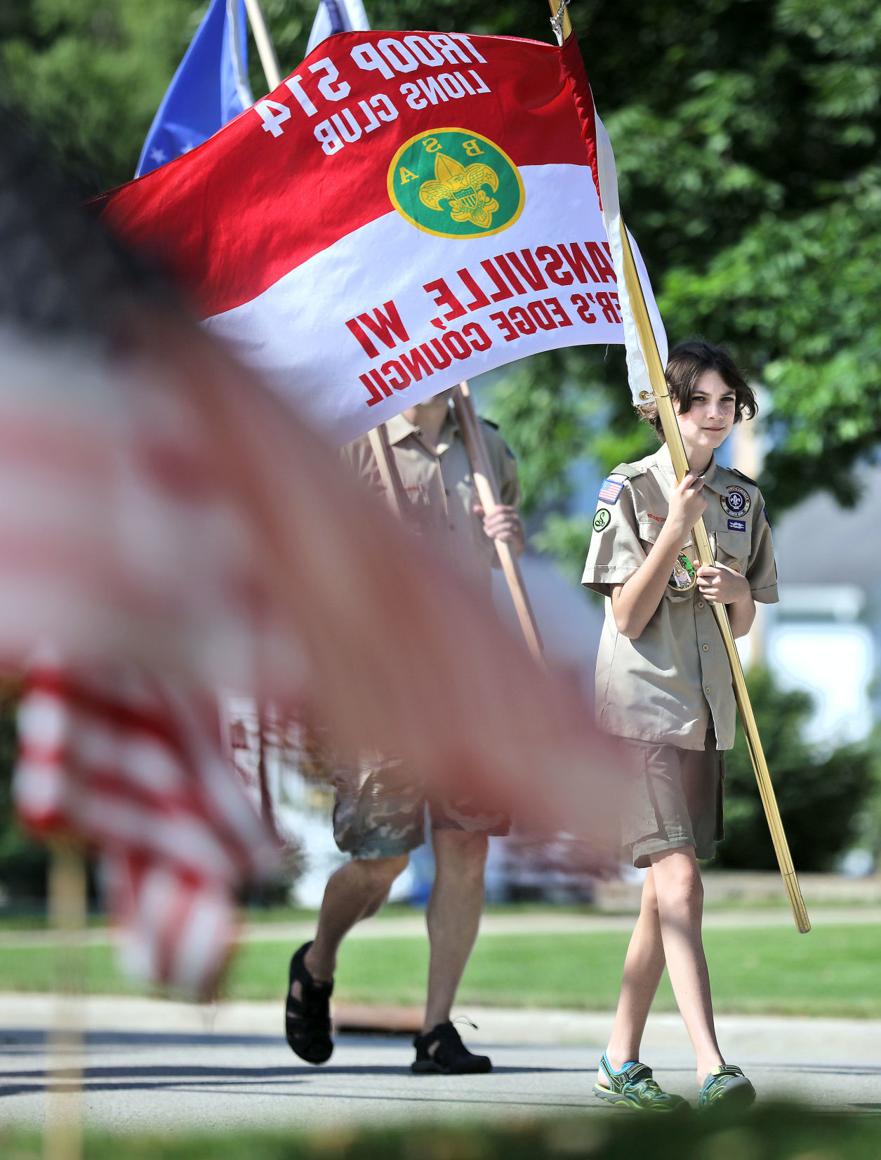 Steve and Sylvia Scheneeberger, whom residents might recognize as Mr. and Mrs. Santa Claus, sat in lawn chairs in the shade of their garage and watched the parade go by.
Normally, they watch entries line up in front of their house, but this year they got the full—albeit much smaller—show right in their front yard.
Sylvia said she gives organizers credit for putting on the parade, but she understands why the traditional parade was canceled.
She and her husband have been cautious about staying safe during the pandemic, she said.
The couple usually walk up to Main Street to watch the full parade and return home with pockets full of candy. This year as they watched, a man driving a car in the parade shouted at them and tossed a little candy at the foot of their driveway.
Sylvia gave a parade dog a treat.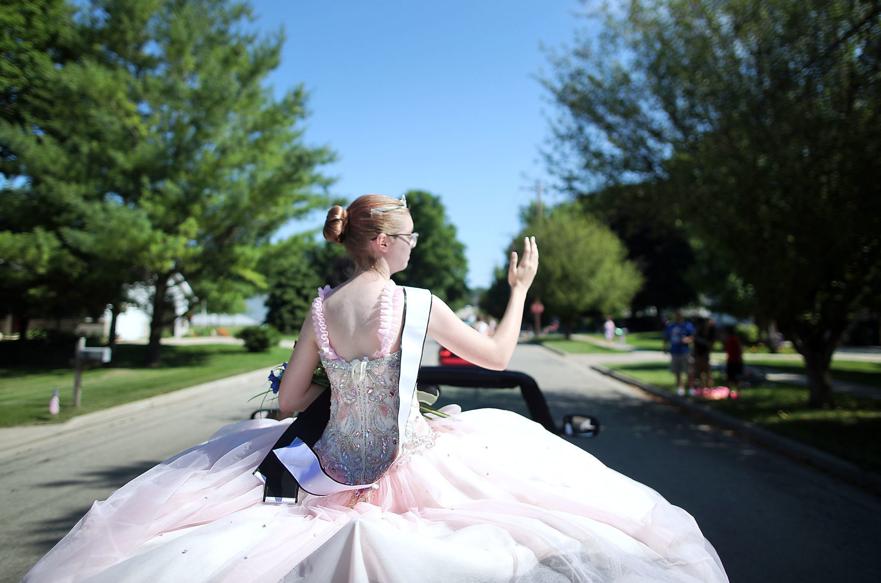 Spectators were fewer than normal and stayed mostly spread out along the route, which took an alternate path to avoid traffic.
Gay said the smaller parade allowed for a change of pace and gave some people who might not have joined in an opportunity to participate.
The coronavirus should be respected, he said, but he thought the risk of spectators spreading the disease was low because people were outside and could social distance.
American independence is too important to ignore, Gay said.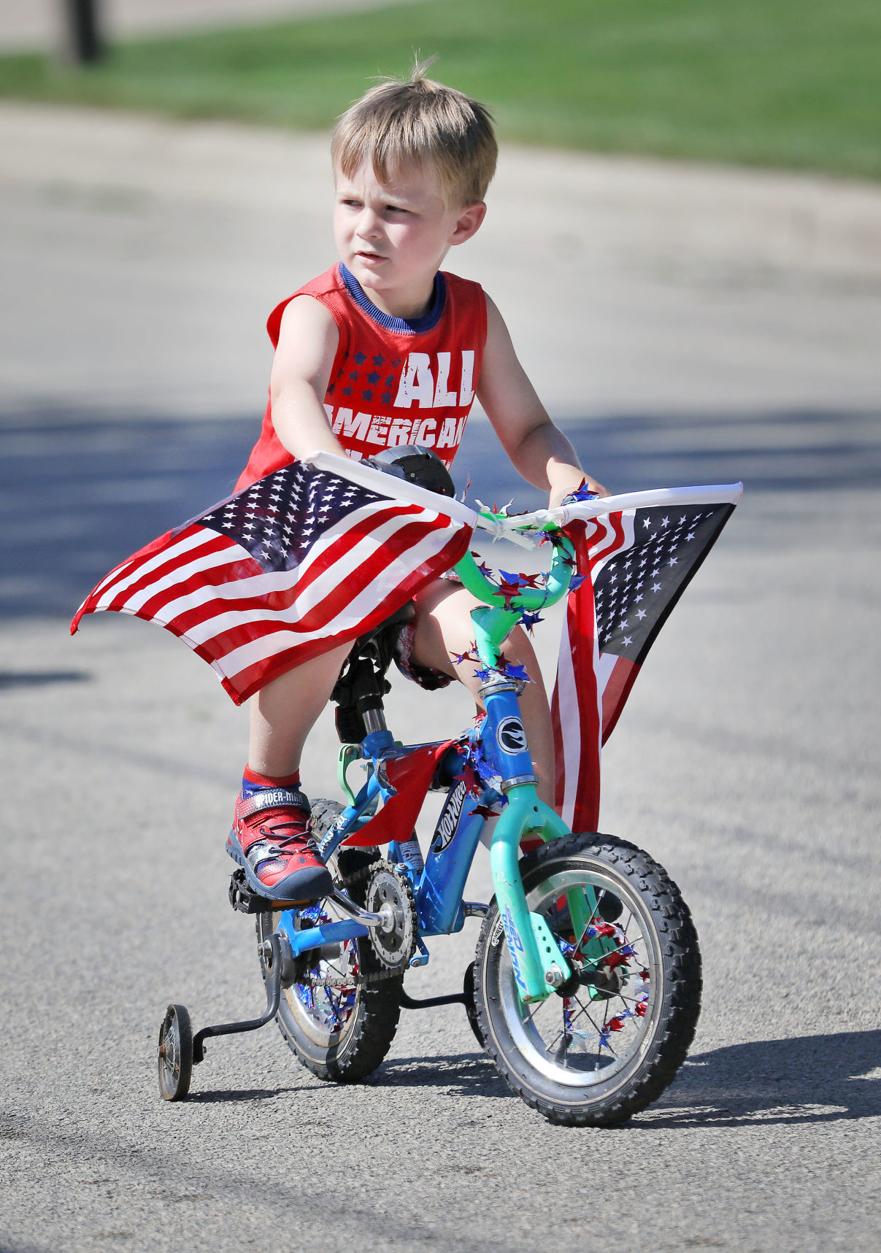 Still, some people pushed back against the parade on social media, he said.
Health officials have said the coronavirus spreads quickly through crowds of people who are in close proximity to one another.
Reese said he supported the Evansville Community Partnership's decision to cancel the traditional parade.