The nationwide uprising against injustice—sparked by the killing of George Floyd at the hands of Minneapolis police—is shaking people in Janesville and the other small towns across southern Wisconsin.
And it's not just national leaders who are calling for fundamental changes in laws and society.
Reforms are needed here to address those grievances, said local leaders and black residents The Gazette interviewed this week.
Some say better communications between black and white and between blacks and local government is one way things should change.
Some efforts were underway locally before Floyd's death, but much more needs to be done, several black residents told The Gazette.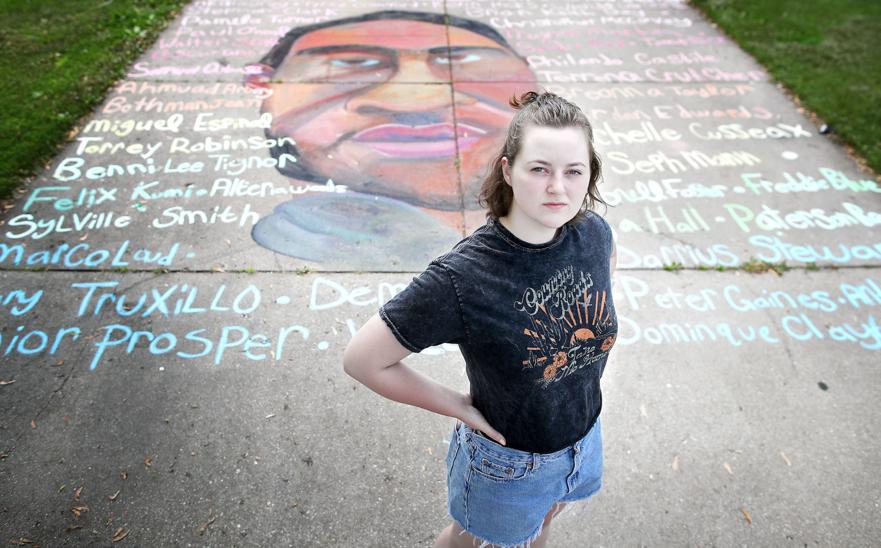 "America has had its knee on our necks for over 400 years," said Beloit community activist Wanda Sloan, adding that the problem is not something black people can solve.
"We didn't set up this social stratification, this construct of race," Sloan said. "I've always felt that it really is not our problem. We get oppressed by it, but we didn't start it."
Sloan noted progress on the country's racial divide at different periods of U.S. history, "but the country always took a step back, and everything went back to business as usual," Sloan said.
The problem is one black people feel every time they go out in public, said Marc Perry, executive director of Community Action of Rock and Walworth Counties.
Everyday insults
Kerry and Anita Hawkins were coming home from church when it happened. A Janesville police officer pulled them over.
Kerry, a Texan who has lived in Janesville about seven years, said this has happened so often in his life he doesn't think about it very much, but Anita was upset.
The officer said he stopped them because he was looking for a white car that just left a crime scene, but Anita said at least three other white vehicles were in the area at the same time.
Kerry was in a suit and tie. Anita wore a nice dress.
It was impossible to tell for certain whether the officer was just doing his job.
"I still believe to this day that we wouldn't have been stopped if I was driving, but because they saw Kerry, a black man, driving a white vehicle," Anita said.
Kerry and Perry both noted similar, frequent experiences, and the fact that they are close to the age of George Floyd when he died.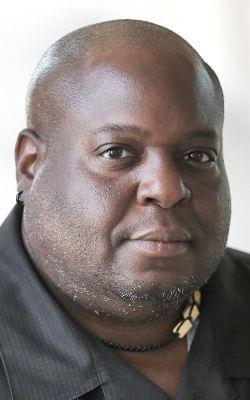 "It's amazing to see the response across our community and across our country. It's unfortunate that George Floyd had to happen before anyone paid attention," Perry said. "African Americans have been telling mainstream white America for decades, and for some reason, very few people listened until this point."
"None of my co-workers need to worry about being stopped for driving while black," or being followed while shopping, or seeing a white woman clutch at her purse when a black man enters an elevator, Perry said.
"You get tired of fighting that battle every single day," Perry continued. "It's exhausting to be black in America."
Perry is known as a community leader and was chosen last month to lead a major community organization, but he said that doesn't protect him "because there are always going to be people who only see me as a black man and only see me as a threat."
Local efforts
Some leaders in the local criminal justice system are working on parts of the problem.
Rock County's Criminal Justice Coordinating Council had been studying the fact that black people are arrested and imprisoned at rates that far exceed their proportion of the population.

The committee is focusing on disorderly conduct arrests because officers have more discretion with that crime. They found a problem here that is common to Milwaukee and across the nation, a high percentage of black people arrested in Janesville and Beloit and by sheriff's deputies.
People can be defensive when it's suggested they or their organizations are biased, but if they can agree on the facts, then they have a starting point for change, said council member David O'Leary, Rock County's district attorney.
O'Leary worked to establish these coordinating councils at the local and state level. He also is a leader in an effort called Evidence Based Decision Making, where similar discussions are occurring.
Dorothy Harrell, president of the National Association for the Advancement of Colored People in Beloit, said she found out about the local Evidence Based Decision Making Committee and asked to join it several years ago. She and O'Leary agreed more people of color need to be involved in local committees that can bring about change.
But Harrell has questions about the way O'Leary's office has charged some crimes. She sees instances where it looks as though black people get tougher sentences than their white counterparts.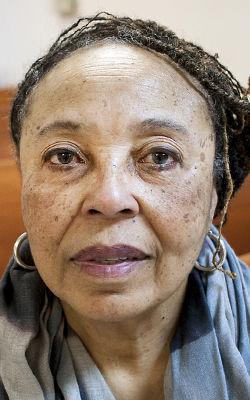 O'Leary said he can only use facts to make decisions, and people often argue with him while not being bound by the facts.
Harrell, Perry, Sloan and others said it's not just policing that needs change. They say education, health care and the economy all need to be overhauled with an eye to promoting racial justice.
Sloan said access to quality health care should be a right, and she said people in all institutions need to learn "cultural competency," the ability to understand, communicate with and effectively interact with people across cultures.
Organizations need to welcome people of color and make them feel at home so they in turn can enrich those organizations, Perry said.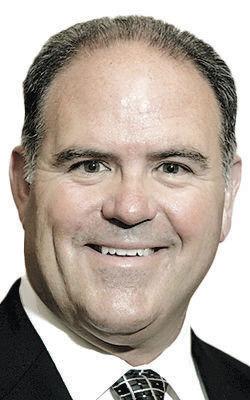 Perry has trained local law enforcement to understand their biases.
"I do applaud our local law enforcement for doing the training," Perry said, but those lessons about bias and civil rights need to be reinforced more than once a year, and leaders need to be educated "so they can carry on those conversations themselves and can support officers on the street."
For all his efforts, Moore's department might be faulted for not having any black officers.
"I think Chief Moore has done a great job as far as engaging with the community," Hawkins said, "but you're missing a little bit" by having no black officers.
"It does make a difference. You don't get that perspective," Hawkins said. "If you don't have an officer who looks like us or understands us, then it's kind of hard for the police department as a whole to relate to the black community."
"I don't care what color they are because skin color does not equate to competency," Perry said.
Moore said he has tried to recruit black officers. Janesville hired a black officer a few years ago, but he failed his probationary period for reasons not related to race, Moore said.
Black police candidates are in demand and often choose to work where they feel comfortable, where there's a large African American community, Moore said.
But "even if I hired 10 African American officers, that does not make us legitimate; that does not make us culturally competent," Moore said.
Moore's department and the Rock County Sheriff's Office both have Latino officers. The sheriff's office has two black officers.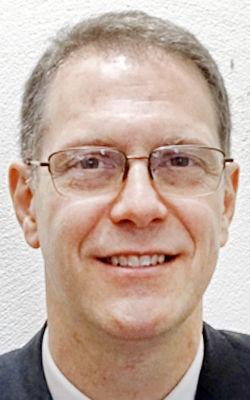 Sheriff Troy Knudson agreed with Moore that few blacks apply, but he said it's important deputies reflect the county's diversity, which makes his office stronger.
Harrell said the NAACP in Beloit has established relationships with Beloit Police Chief David Zibolski, Chief Moore and Knudson.
Harrell said she appreciated Zibolski and Lt. Andre Sayles taking a knee at Sunday's protest in Beloit and their willingness to discuss complaints with the crowd.
"I know the focus is on law enforcement, and rightly so, but law enforcement isn't the only institution that continues to practice systemic racism," Perry said. "The systemic issue also exists in health care and in the school system and in our colleges and universities and, and, and, and."
New laws?
Santo Carfora, a member of the Diversity Action Team of Rock County, complimented Janesville Police Chief Dave Moore and other local leaders for their approach to racial issues, but he said those leaders can only go so far.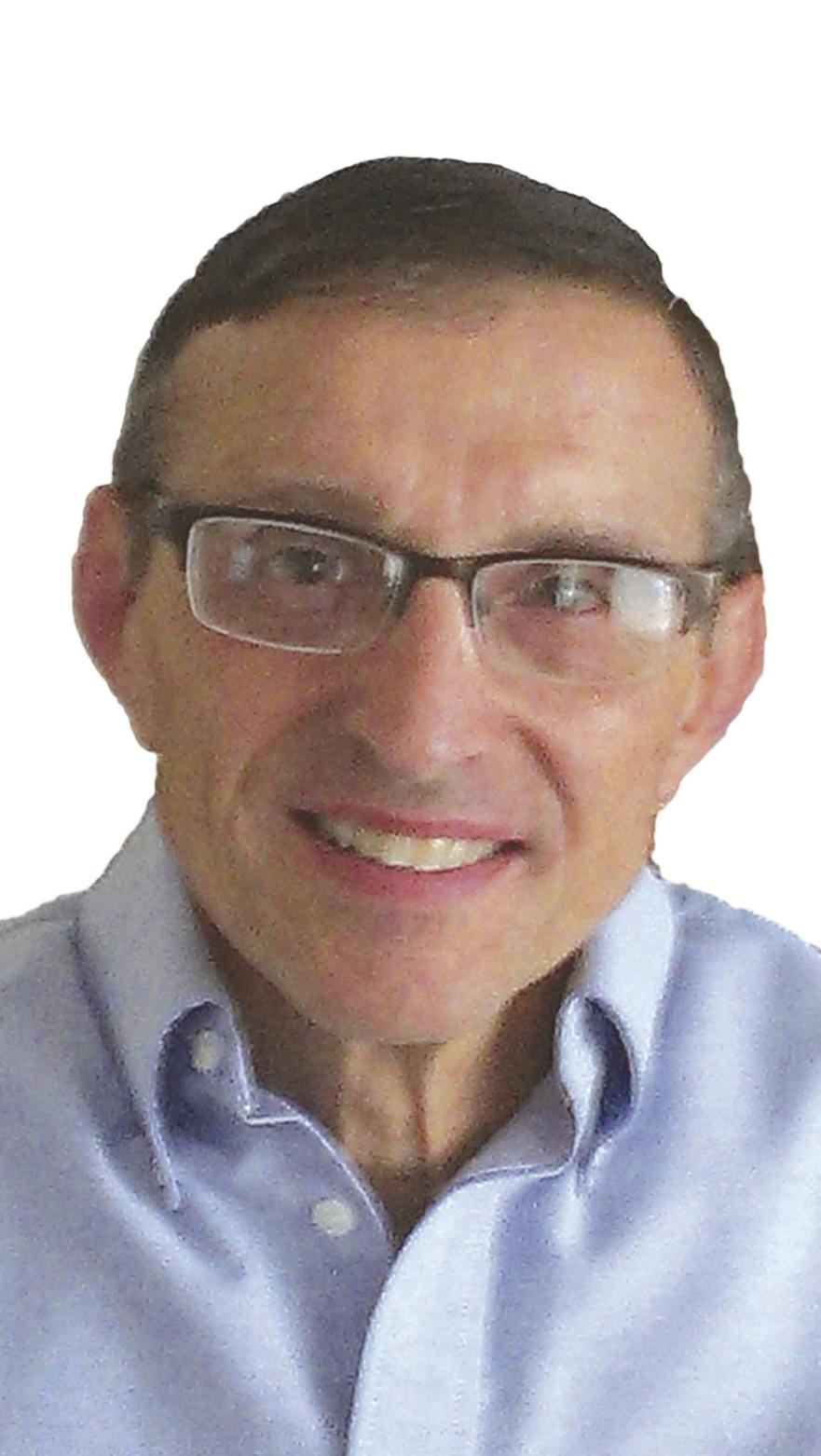 "We need to elect people who can make change," Carfora said.
Political leaders have been decrying the way Floyd died and speaking to underlying problems.
Paul Ryan, the Janesville native and former Republican speaker of the House of Representatives, whose American Idea Foundation seeks solutions to poverty, responded to a Gazette request for comment with an emailed statement, saying: "This unspeakable tragedy should serve as a catalyst for lasting, positive change ...
"Our leaders need to listen, learn, and then labor to address the structural challenges that have resulted in so many being oppressed for so long," Ryan said.
Sen. Tammy Baldwin, D-Wis., agreed on the need for change, but she said politics is blocking progress.
"We need leadership that brings us together, but this president is not providing it and won't," Baldwin said in a statement to The Gazette. "I have long supported congressional action on federal reforms to improve police training and practices and to ensure transparency and accountability. Policing reform is long overdue, but I'm afraid Republicans who control the majority in the Senate are standing in the way of taking the actions we need."
U.S. Rep. Bryan Steil, R-Wis., said he is committed to being a part of the solution.
Steil said he supports more funding for police training, improved educational opportunities for all and generating more economic opportunity for underrepresented minorities.
O'Leary said a change in the state Constitution would allow officials to do away with cash bail, which allows those with money to go free after an arrest, while the poor must sit in jail.
Interviewees said again and again that more communication would help.
"Sometimes the most difficult conversations are the most important. If we talk about these topics that are going on right now, maybe some healing can come to our country," Kerry Hawkins said. "Too often we sweep these issues under the rug after they're not in the news anymore.
"I know all officers are not bad," Hawkins continued. "I personally believe the majority are good, but if we don't weed out those bad officers, it just makes it worse for those good officers who are trying to do a good job. So we need to have the conversation that the black community often has a different experience than the white community when it comes to policing."
Hopefulness
Sloan said she has been dealing with difficult emotions over the past two weeks. But she said white people she has talked to about race in the past have contacted her recently, saying they are grateful for knowing her and how sorry they are about Floyd.
"For people to think about me or any other black person I know, that is so soothing. That is so comforting," Sloan said. "There are still some good people who, if they didn't get it before, they get it now."
"We have to have hope," Harrell said. "We can't be a people without hope. We can't be a nation without hope. We should be one nation, one family. We should not be divided by race."
"The process, as we go forward, is going to be messy and chaotic and uncomfortable," Harrell said, "but that's what change requires."