TOWN OF DARIEN
Ron Piening has been an outdoors guy all his life.
He was always chasing toads and turtles. In grade school, he remembers going after turtles at local parks and lakes.
"I used to be crazy about turtles," he said last week. "That sort of carried over."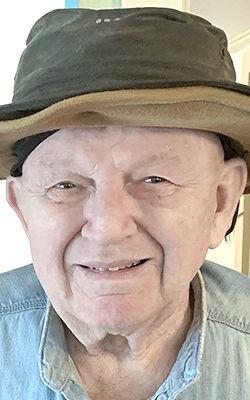 Piening said he spent 33 years working with the state Department of Natural Resources, where he was a fisheries biologist in southeastern Wisconsin. He has also managed property in Walworth County for more than 50 years, planting and caring for thousands of trees.
And as he approaches his 80th birthday, he recently took another step to protect turtles and other species for years to come.
Working with the Geneva Lake Conservancy, Piening completed a conservation easement for the 556-acre property he owns about 4 miles northwest of Delavan.
Any future owners of the property will be required to abide by the restrictions in the easement.
The conservation easement is a legally binding document to protect a property's "conservation values," such as securing a forest, pond or particular plant or animal species, said Karen Yancey, executive director for the conservancy.
And the easement will help protect the Blanding's turtle, a species of concern in Wisconsin that's present on Piening's property in the towns of Darien and Richmond at County M and Town Line Road, according to a conservancy news release.
The easement should secure the wildlife that's been a passion for Piening his entire life.
"All those aptitudes carried over into my own property," Piening said. "And now I want to do something furthermore and preserve this property that I put so much effort and money into.
"And I want to see it perpetuated, but I can't do it anymore. I'm getting too old to follow it up anymore."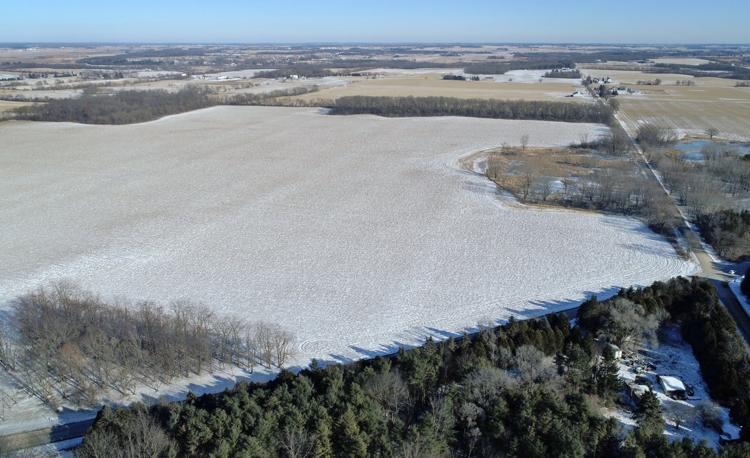 Since 1965
In 1965, Piening started out with an old 76-acre pioneer farm that was used for pasture. He said he "had to really scrape to get a mortgage on the place" before he could start a tree farm.
He farmed and sold Christmas trees to help pay the bills. This also was about the same time he started with the DNR, covering three counties.
He added parcels through the years as they became available.
The work on the property was more than putting trees in the ground and watching them grow. He said there is land preparation, competition control and noxious weeds and invasive species management.
Replanting trees was labor intensive. Some trees didn't survive in adverse conditions, but he said replanting improves the density and survival rate of the area in hopes of establishing a forest.
Piening said it was "hard to estimate" how much money he has spent on all these projects on his properties over the years but said "money was no object, in effect," for him.
After years of planting native and adventive trees, he just wants to see the environment mature without being disturbed, he said.
"That's why it needs to be preserved and taken care of," he said.
What's worth protecting?
The 556-acre space now protected under the conservation easement features "more than 270 acres of woodland, a dozen kettle ponds and 240 acres of prime agricultural land," according to the conservancy news release.
Piening named the property after his father's family, dubbing it the Holzinger Memorial Preserve.
The land is available to the public through the DNR Voluntary Access Program. Yancey from the conservancy said that happens when the DNR pays a fee to the landowner so the property is open for hunting and other recreational activities.
The conservancy is involved because Yancey said the property was "very important to the ecological health of the county." It has a diversity of species that all contribute to making the county healthier, she said.
For example, her organization sees the property as "valuable" because some of its habitats, such as the "unique" kettle pond, contain species they are concerned about.
Those species include the Blanding's turtle, which the DNR lists as a special concern species in Wisconsin. The 7- to 10-inch turtles usually are found in or near aquatic habitats.
The DNR defines a special concern species as, "those species about which some problem of abundance or distribution is suspected but not yet proved."
"The main purpose of this category is to focus attention on certain species before they become threatened or endangered," the website states.
The conservancy in its announcement about the easement also mentioned the eastern massasauga rattlesnake, which it said is threatened under the U.S. Endangered Species Act and is a state endangered species. The small snake lives in shallow wetlands and nearby uplands in the Midwest and is very shy, according to the release.
The conservancy also said it wants to continue woodland restoration, which would include a remnant oak forest that a Chicago Wilderness and Morton Arboretum study identified (both of those organizations are based in Illinois).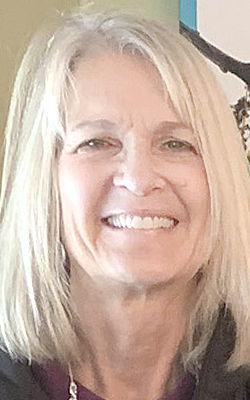 Yancey said the study showed only 17% of the original oak forest from before European settlement in Walworth County remained. Oak forest savannas are rare, but she said they are home to more than 500 species.
"So we as a conservation group feel it is absolutely essential to protect them," she said.
'Long gone'
Having spent so much time working on the land, Piening said, the effort to maintain the land over the years has become "timeless."
He has some plans for the area, such as a native prairie, but he said he might not live long enough to see them established. Piening isn't able to do much of the required work anymore.
A management plan is in the works, he said. The conservation easement will aid that plan, and the conservancy has also been a part of preserving the land.
But the future won't have the same Ron Piening.
"Well, I'm one of a kind," he said. "There's not many like me who will stick to it.
"It's just part of my nature."
But that work, watching seedlings grow into mature trees, has made seeing the results "all worthwhile," he said.
The "long-range plan" involves having trees still standing in the area for hundreds of years, "Way beyond (when) all of us that are here today are long gone," he said.
"Long gone."
"The conservation easement ensures that, into perpetuity," Yancey said, jumping in. "So, that is a great gift."