When was the last time that a granddad and his grandkid could head to downtown Janesville and get a candy bar, jellybeans and a handmade ice cream float at a genuine soda fountain—all inside one storefront?
It's been years, certainly.
In April, Courtney Perakis is bringing back a slice of old-timey sweetness with The Sugar Exchange, a new candy shop and classic ice cream and soda parlor at 119 N. Main St.
Perakis, a former financial adviser with a love of lemon-flavored Jolly Rancher candies and vivid memories of visiting candy stores with her grandfather, is revamping a shop space at the Bodacious Shops of Block 42 that will become a throwback candy shop.
When the Sugar Exchange opens, its walls of embossed wallpaper painted in vintage teal will be decked with racks of old-style sweets such as wax lips and candy necklaces, jelly beans, all surrounding a soda counter where Perakis will serve up handmade sodas and ice cream.
If that's not enough wall-to-wall nostalgia, Perakis said the Sugar Exchange will have a full wall stocked with candy bars made all over the U.S.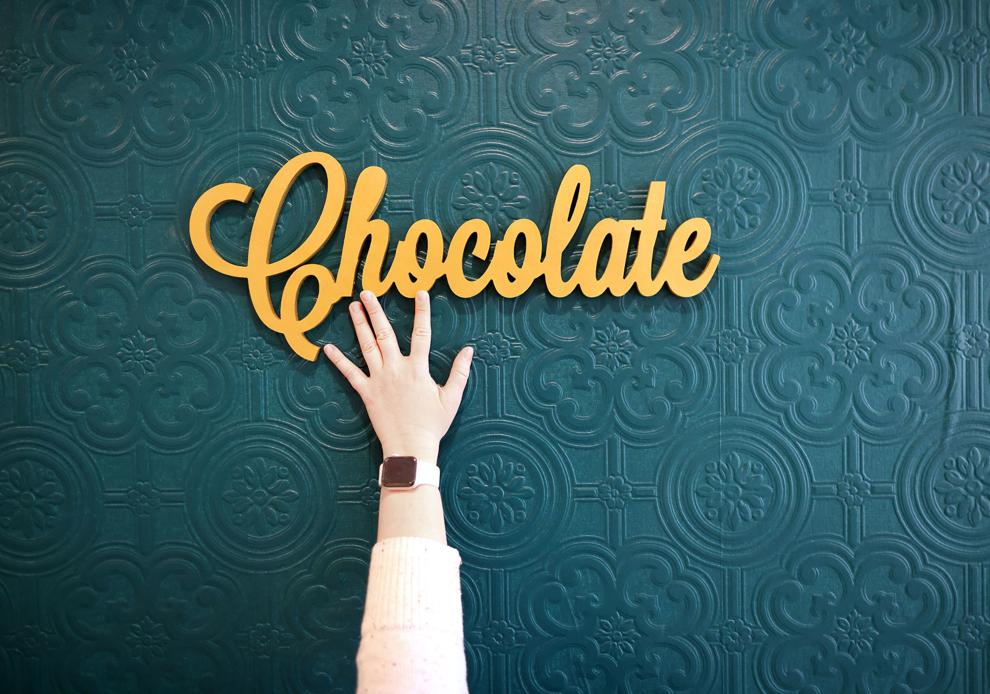 Last year, as the COVID-19 pandemic arrived, Perakis, a former financial advisor with Edward Jones, was contemplating a career change. Perakis also was mourning the death of her grandfather, who she said would take her on childhood trips from her hometown of Phoenix to visit the beach resort town of Rocky Point, Mexico—a place full of candy shops.
One night last summer, Perakis had a dream she was working in a candy shop in downtown Janesville. She awoke with the details fresh in her mind.
"It seemed vivid and real. I was running a candy shop, my own shop. It was a catalyst of years of me saying 'How do we not have a candy shop or an ice cream parlor or anything like that downtown?'" Perakis said. "I had a vision that I wanted it to be old fashioned. I wanted it to be kind of an Old English style shop. And I just kind of started rolling with it."
Perakis said the name of the shop, The Sugar Exchange, came to her as a mashup of her own experience in finance and her love of candy.
"There are exchanges for different things. Yeah. Yeah. It just kind of started. I was thinking about that realm. I was thinking about something classic, like the East India Trading Company, kind of old school stuff. And that's where The Sugar Exchange kind of came from," Perakis said.
Residents might remember Larry and Phyl's, a long-running ice cream and soda shop on West Milwaukee Street that ran the last true soda counter in downtown Janesville. And at the Lappin-Hayes building on the corner of Milwaukee and Main streets, a Fannie May candy shop ran for years before moving to the former Janesville Mall.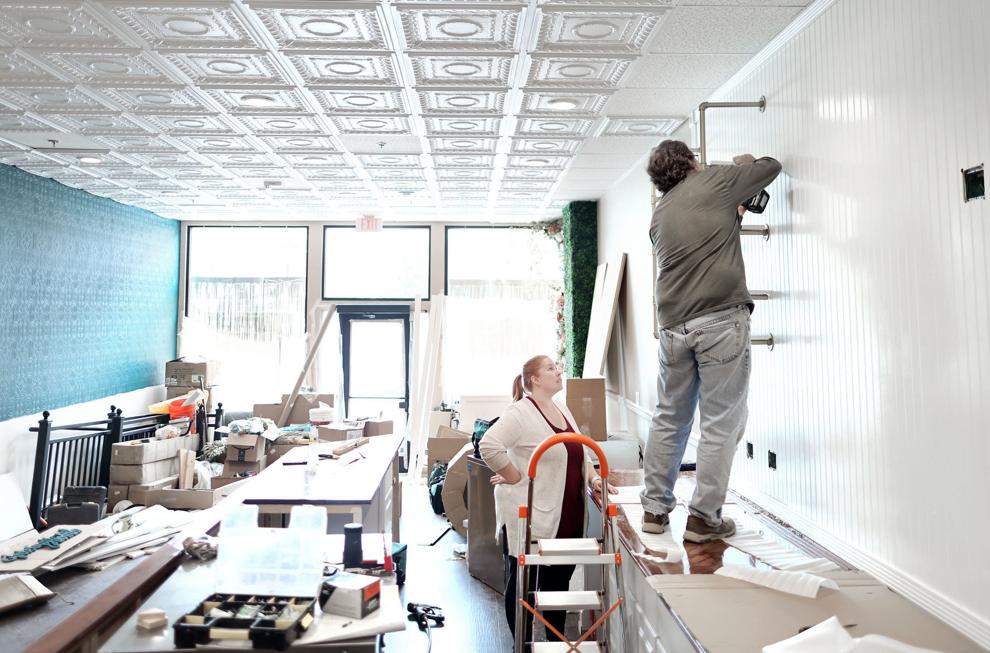 More recently, in the early 2000s, a specialty fudge shop, Fudglie's, operated in downtown Janesville
But it has been decades since downtown Janesville has a full-scale candy shop with a soda fountain.
"It's been 30 or maybe 40 years since anybody's seen anything like this in downtown Janesville. Which is crazy, because you go to downtown Beloit, and they've got two candy shops within walking distance, a block of each other," Perakis said.
Perakis believes that by spring locals who've limited their trips out of their home because of the pandemic will begin feeling more comfortable out in public.
She believes Janesville's downtown has begun to cultivate enough new foot traffic that it can support a candy shop—particularly one with a nostalgic draw.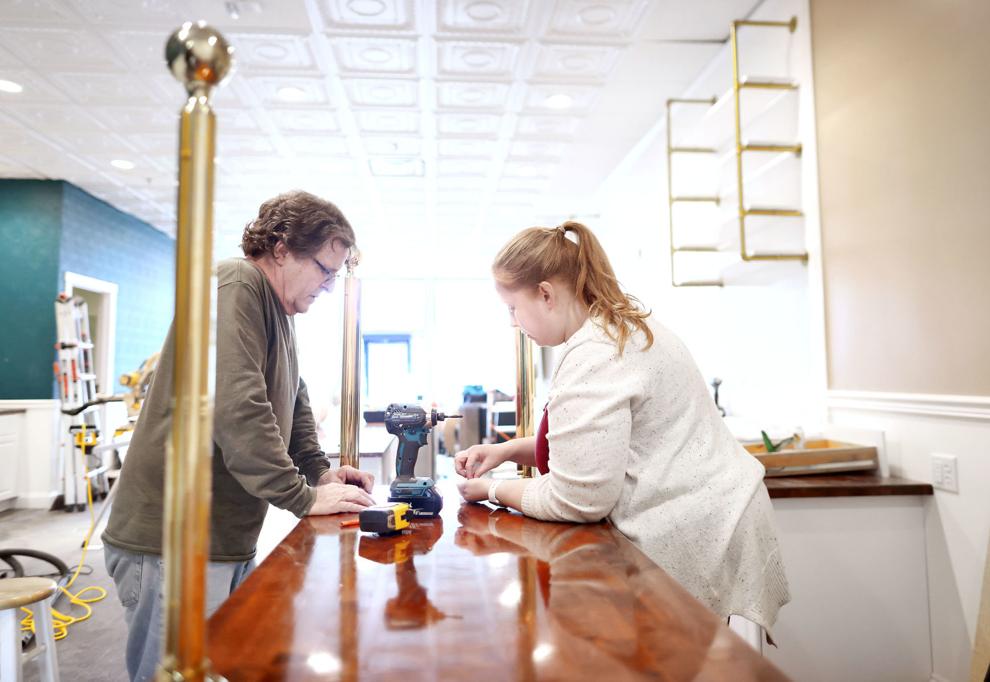 The shop will specialize in candy lovers' staples such as Jelly Belly jelly beans, but Perakis said her wall of chocolate bars will feature candy bars from all over the country—most from little-known, craft candy makers. And the soda fountain will serve old-fashioned, house-mix cola with fruit syrups and Italian cream flavorings.
"I wanted to create a space in Janesville where when you come in, you're transported to the old days. For adults, there's all those old memories, all the nostalgia of when they were kids and their grandparents and parents took them to places like this," Perakis said.
"For the next generation, we hope that this store can be the place where they say, 'Remember when we were kids and we used to go to The Sugar Exchange?'"