In her 30 years of running a consignment resale shop in downtown Janesville, Carousel Consignments owner Joni Bozart has never had an uptick in foot traffic—or sales—like she saw in January.
In the midst of a topsy-turvy COVID-19 economy that has been unkind to many retailers—particularly those that rely on curiosity, browsing and treasure-seeking—Bozart's uptick in business seems to defy logic.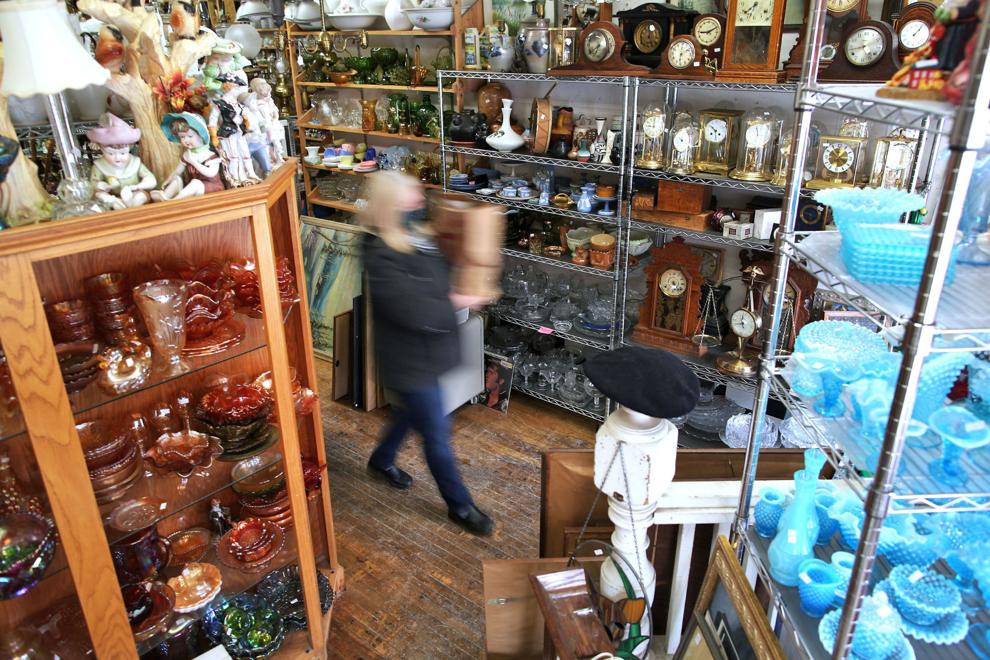 Unlike some resale businesses, Bozart doesn't have an online presence. Her buying, selling or trading antique bric-a-brac and curios comes through one channel only: foot traffic into her South Main Street shop.
"For years, you've seen news stories every day that claim the death of brick-and-mortar stores," Bozart said. "And COVID-19 was supposed to be the last nail in the coffin for stores, the last dagger to the heart. But within the past month, our store has seen double the sales and double-time foot traffic compared to any January in the three decades I've been doing this.
"I've never seen anything like it. We're just not sure exactly why."
Bozart said she has prodded customers on unusually busy Saturdays, and she has polled other antique mall operators about the uptick.
Other operators also are seeing a marked increase in business that defies expectations during an ongoing pandemic, she said.
Bozart said the one common thread she has heard is that the pandemic has given rise to a hunger for some shred of normalcy, tradition or personal nostalgia in an often-unrecognizable world.
"Every time I ask a customer, 'What are you looking for? What are you up to?' it's the same answer. They say, 'I just needed to get out of the house for something to do. I needed a mental health break," Bozart said.
On a Monday afternoon, the quietest day in weeks in her shop, Bozart showed a set of antique coins to a young couple who had come in to browse.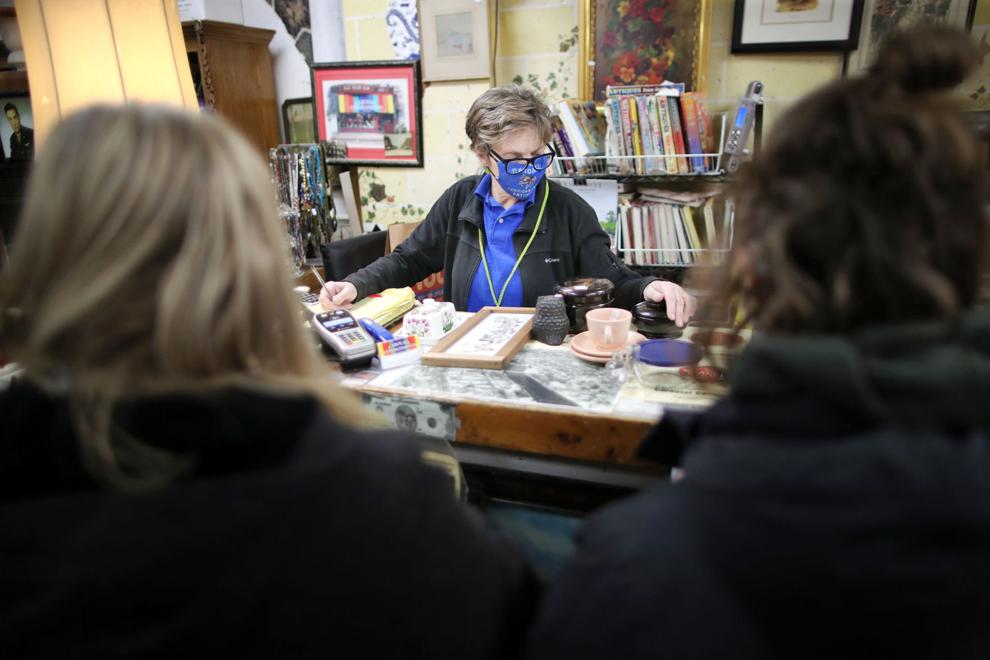 She said her sales peaked last month coming out of the holiday season. She is also seeing a continued deluge of new consignment items that she says are highly marketable in both uniqueness and quality.
Bozart thinks some of the activity on the supply side might be linked to a deluge of home improvement and redecorating as homebound people tried to freshen up their surroundings. Some have purged older items to make way for new ones.
Of course, that has created a playground for customers looking for comfort in familiar, old items.
"Everything we're selling, the whole range of things we have, is getting some attention, but what we're seeing more of is that people are seeking out old puzzles, old board games that they used to play. They're wanting to find old books they used to read. It's nostalgia they seem to be chasing," she said.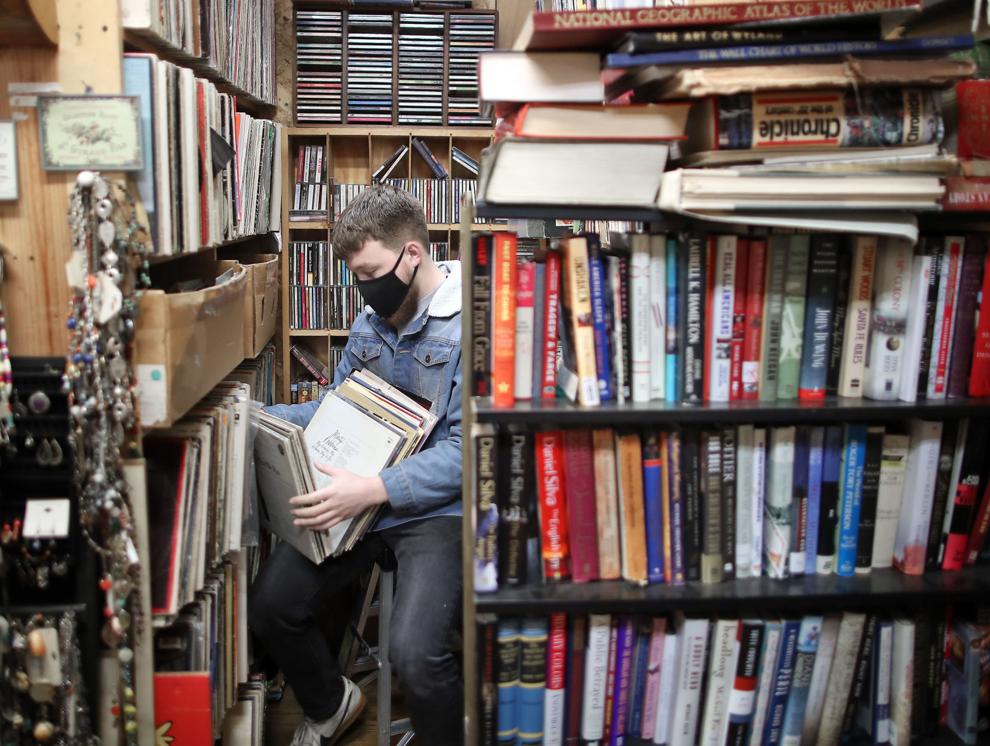 North of downtown on Black Bridge Road, business is steady at GIFTS Thrift Store, which opened in November.
Store manager Dave Ellis studied resale practices for more than a year to prepare to run a shop that opened in the thick of a pandemic.
He has eased into a winter advertising campaign and tempered his expectations, assuming it might take several months for the new shop to generate enough word of mouth to become profitable.
But he is seeing repeat customers. And in the meantime, the nonprofit resale shop that supports GIFTS Men's Shelter is seeing a deluge of donated clothing, much of which Ellis said is name-brand and practically new.
Ellis said the shop has no past trends to use for comparison, but the flow of business already has him thinking about adding more clerks and volunteers in the donation and sorting room.
"I'd heard warnings not to expect a profit for months, maybe even a year," Ellis said. "But December came, and then January, and we've been profitable right out of the gate."
Maxine Smith, an antiques dealer from Waterloo who was browsing in Carousel Consignments on Monday, said her sales have markedly improved since the early months of the pandemic last year.
She thinks people's hunger to make their homes more comfortable has rekindled interest in furniture. Popular right now: classic, mid-20th century tables and other furniture.
"That's the hot item right now, especially with younger customers. And there's been an improvement in people getting back out to antique malls the last few months," Smith said. "It's hard to figure out. I think maybe you just take what comes and cross your fingers and hope it doesn't all disappear tomorrow."