Roger Elliott will be the first to tell you that he drove across the historic Smith Road Bridge hundreds of times in his life.
"Sometimes on a tractor, sometimes on a bike, sometimes in a car," he said.
Elliott grew up in the 1950s on a farm on Creek Road, about 3 miles west of the unincorporated community of Tiffany in Rock County.
In boyhood, he often saw the Smith Road Bridge when visiting the feed mill or general store in Tiffany.
The 1910 bridge carried traffic on Smith Road over Turtle Creek between the towns of La Prairie and Turtle until it was moved last year.
"I knew that bridge for 72 of its 110-year lifespan," Elliott said. "I always loved the sound that tires made rolling over its steel-grate roadway."
In recent years, Elliott photographed and took measurements of the approximately 120-foot-long truss bridge on trips back to his old stomping grounds.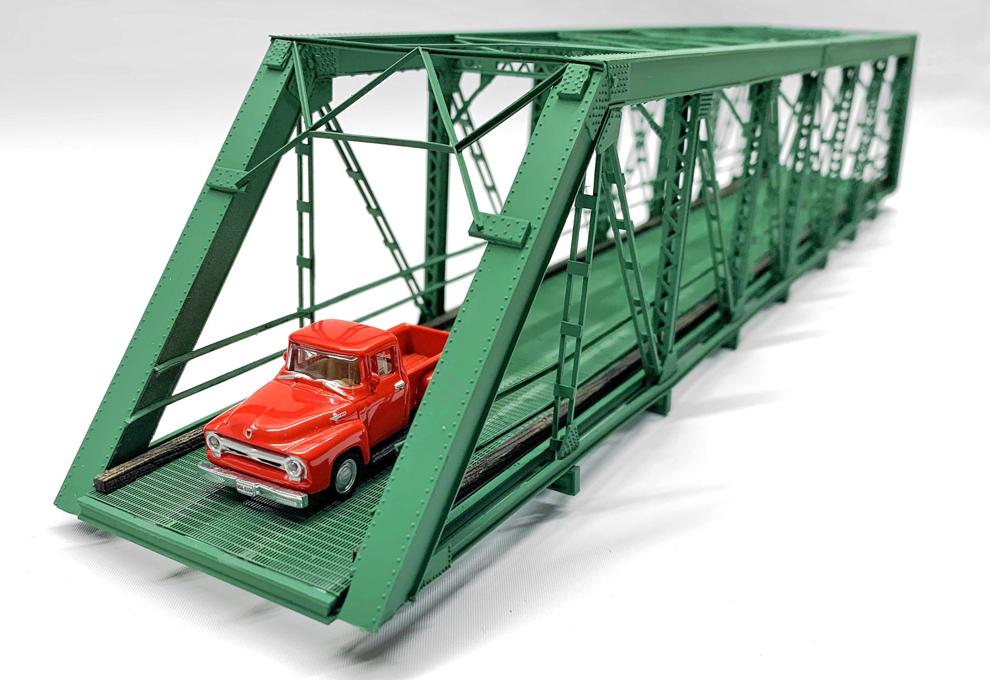 Earlier this month, Elliott of Chippewa Falls finished creating a 16-inch scale model of the original structure, which used both riveted and bolted connections.
His meticulously detailed model is as accurate as he could possibly make it.
"I'm guessing it is a one-of-a-kind model," he said. "I can't imagine anyone other than me undertaking such a project."
Elliott's bridge is part of a model railroad layout, which also includes a scene reminiscent of Tiffany in the 1950s and a scale model of the 1860s stone arch railroad bridge in Tiffany.
"When I started planning for the model and drew plans to work from last year, I had no idea the Smith Road Bridge had been removed," he said.
Elliott recently discovered that Ken and Marcia Luety gave the bridge a new home on their property in 2020 with the help of their son, Paul.
The Wisconsin Department of Transportation said the old bridge needed to be removed to make room for a stronger one.
The old bridge now stands across from the Luety farm on County J, less than a mile from its original location.
Elliott built his model almost entirely of plastic, and a few components came from a kit intended to be a railroad bridge.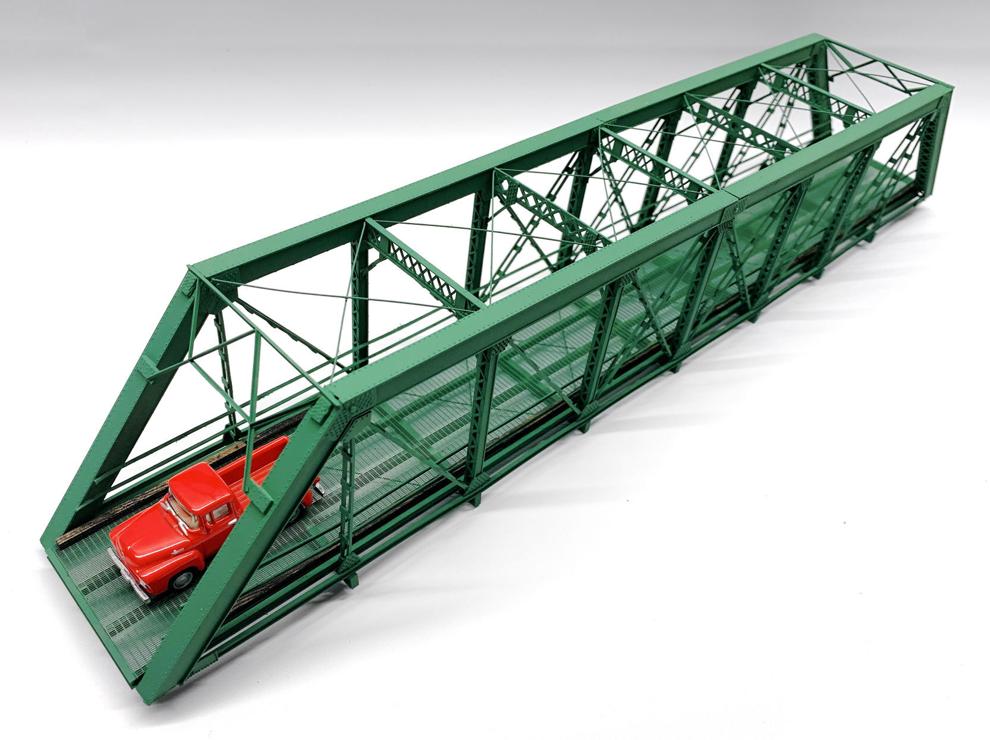 Constructing the model bridge was a way of reliving his childhood in the 1950s, which he called "a great time to grow up."
"You were lucky if you had a TV in the house then," he recalled. "There were a lot of things to do outside, a lot of creative play."
One of his favorite activities was going with his father to the Tiffany feed mill, where railroad boxcars hauled grain.
"I was infatuated with what was going on at the mill," he recalled. "I hung around the boxcars while Dad did business."
Young Elliott often climbed the ladder to the top of a boxcar, where he enjoyed a candy bar before climbing back down.
He was always careful not to let anyone see him, especially his dad.
On one of those days, he was eating his treat atop a boxcar, when mill workers started moving the cars.
"My immediate reaction was to panic, thinking the train was leaving and I wouldn't be able to get down until some faraway-station stop," Elliott said.
He held onto the roof for dear life until the cars stopped, and then he scurried down.
The incident helped fuel his lifelong interest in trains.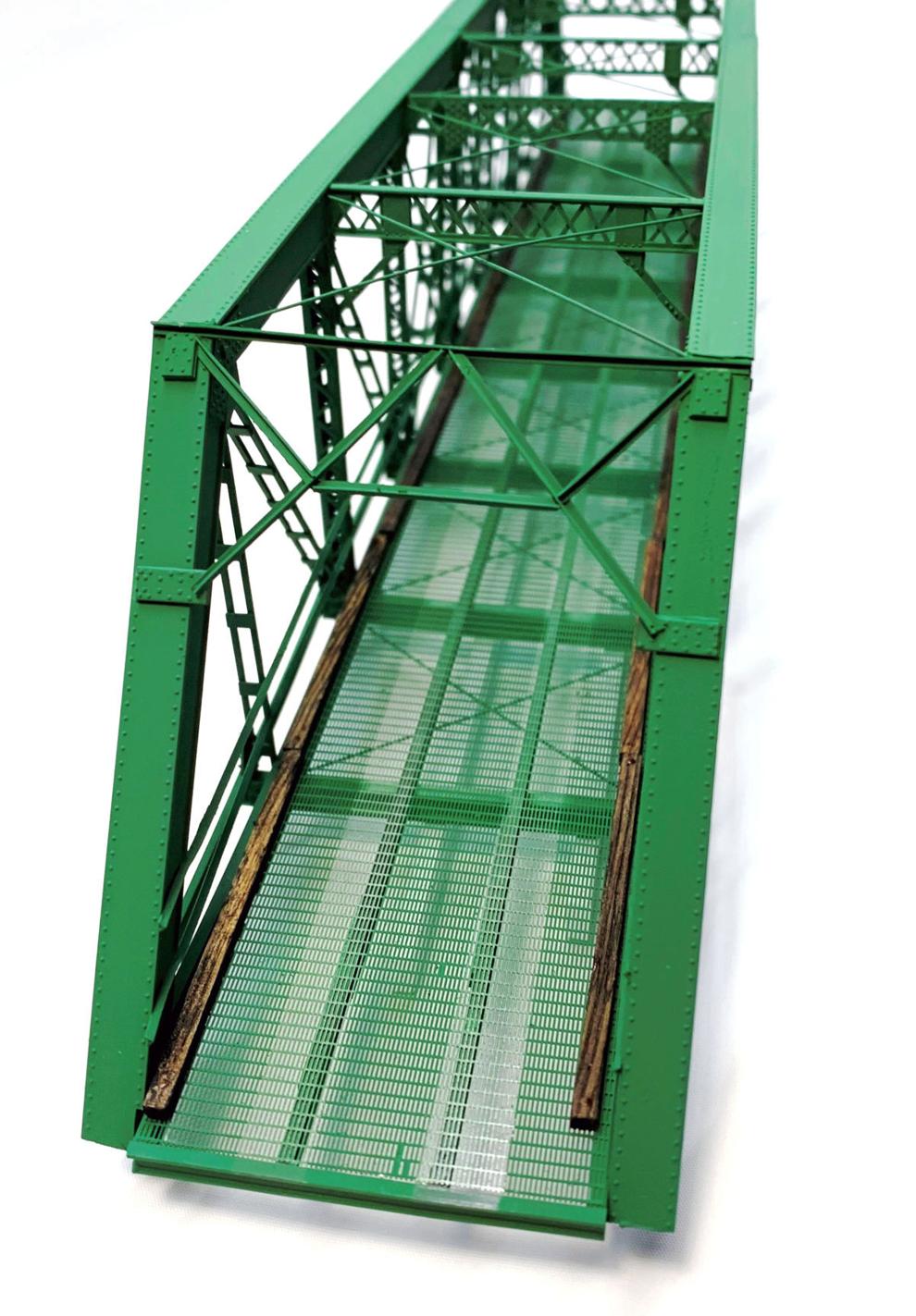 Elliott graduated from eighth grade at the one-room Kemmerer School, attended UW-Madison, worked as a handyman at Beloit Hospital and served in the Army during the Vietnam era.
He spent most of his professional life as a health care facility manager in charge of maintenance and construction projects at hospitals in Oshkosh and later Chippewa Falls.
Elliott retired in 2015 and calls railroad modeling a way to express his creativity.
His railroad model project, which includes the Smith Road Bridge, is about 20% complete.
"This thing may never be done," Elliott said. "If it isn't, that's OK. It isn't about the destination but the journey of getting there."