One of nature's most moving miracles is underway, and Josh Erdman won't miss it.
The Janesville man has his favorite places near water and woods in Rock County to spot avian travelers, some coming from thousands of miles away.
Since he was a boy, Erdman has loved birdwatching and knows that spring migration brings a flurry of feather and talon overhead.
Thrashers, towhees and thrushes all will arrive this month, along with flocks of warblers and wrens.
A Madison firefighter and paramedic, Erdman watches birds as a stress reliever and often stops at some of his favorite spots when he gets off work in early morning.
"It's a way to ease out of my work day and into my home life," he said.
Erdman roams five hotspots in the county to keep track of the latest migrants:
1.Along Afton Road on the Rock River Parkway Trail.
In Janesville, the trail is his favorite birding spot, where "you will see every warbler you can think of during May," Erdman said.
2.Gibbs Lake Park, Rock County's largest park at nearly 300 acres, which includes shoreline of Gibbs Lake.
"This is one of the first places to check for early migrants," Erdman said. "They will be near the parking lot and along the shore of the lake. It's always a good attractor."
3. Big Hill Park, Beloit.
"The woods are a good place to find some of the woodland bird species like the thrushes," Erdman said.
The 190-acre park is located on the bluffs of the Rock River.
4.Robert O. Cooke Memorial Arboretum, West County A, Janesville.
"The property probably has the best forest in the area," Erdman said, where birders can look for hooded warblers and flycatchers.
A large portion of the 160-acre arboretum contains a mature forest. It also includes a prairie, marsh and wetlands.
5. Lustig Park, River View Drive, Janesville.
"The only downside here is the trees are really tall, so you are looking up for birds," Erdman said. "If you stay by the river, you are eye-to-eye with a lot of migrating birds looking for food to fuel up before moving on."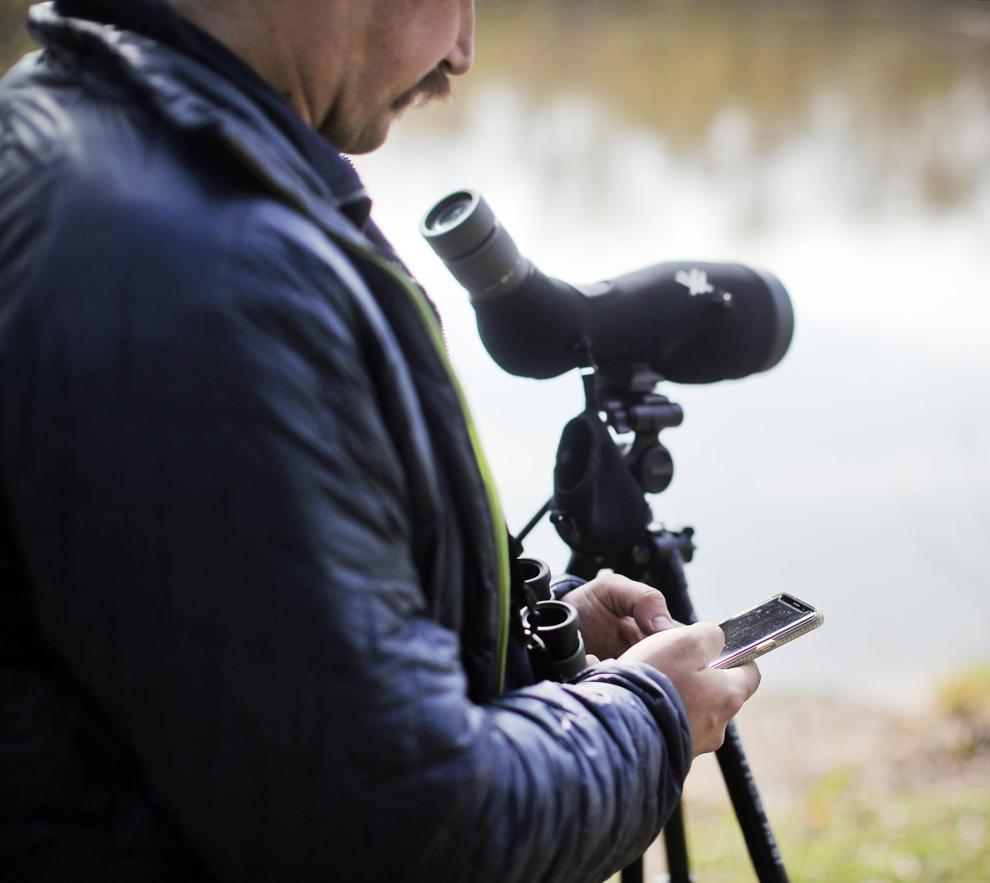 The 32-acre park has access to the Rock River.
In 35 years of birdwatching, Erdman has witnessed many changes. Some species such as bobolinks used to be common in the county but now are extremely rare. Other species that used to live in southern climates have moved north to southern Wisconsin, including Carolina wrens, because of climate change.
"Generally, birds are good indicators of what is going on in the environment," Erdman said. "The more people pay attention, the more they will see how things are changing."
Conservation biologists sounded the alarm two years ago when they published a report showing that North America lost three billion birds—nearly 30% of the total population—since 1970.
The staggering decline was caused mostly by habitat loss from farming and urban development and widespread use of pesticides, U.S. and Canadian researchers said.
Erdman does his small part to help birds by growing native plants, which provide food and cover, in his yard. He and his wife, Cathy, have a small lot on Janesville's south side.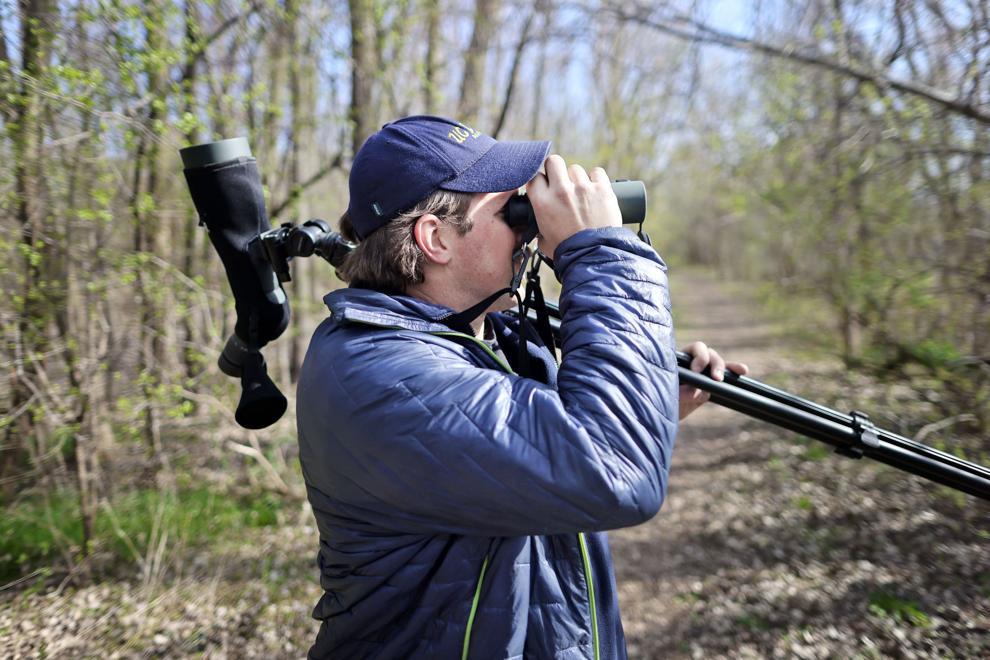 "We have tried to move our landscaping toward things that birds, butterflies and bees really flock to," Cathy said. "Even a small lot can make a difference by providing food to wildlife and nesting sources."
She and her husband also are among some 40 enthusiastic volunteers at Paw Print Park, a 16-acre dog park on South Oakhill Avenue, who are making a difference for bird populations.
"A number of community members watched a decline in the ecological value of the property, which was being taken over by invasive species," Cathy said. "They saw the potential for it to be an ecological haven as well as a dog park."
Volunteers spent the last three years reseeding and transplanting native species of grasses and flowers to restore the area to a prairie-like status to support birds and pollinators.
"We are in our third year and are beginning to see some of the plants bloom," Cathy said. "It takes between three to five years for a prairie to really get going."
Park volunteers also installed bluebird houses three years ago.
"If you build it, they will come," Cathy said. "We had our first set of bluebirds nest and fledge from the park last year and have had several different broods of tree swallows as well."
Creating an environment for birds and pollinators is worthwhile to her and other volunteers.
"We are protecting those things for future generations," Cathy said. "Sometimes when we talk about being friendly to the environment, we forget we can do a lot of other things at the same time. You can have a property with ecological value, and the same property can be valuable to dogs and people in the community. They are not mutually exclusive."
She said a number of projects in Janesville are ongoing to both use and protect wild places.
"It's a cool thing to see happening," Cathy said. "Every little space counts."