BELOIT
Vickie Lynn has made a name for herself as a brash and boisterous stand-up comedian.
But a lot of people appreciate her for something else.
Last year, Lynn organized the first business expo for black women in Beloit.
The modest event began with 12 vendors. At least 27 will be featured this year.
"Right now, there's a waiting list," Lynn said. "I'm trying to make space for more. Everyone is excited about it."
Black Women in Business and the Beloit Historical Society will hold the expo Saturday, Feb. 8, at the historical society.
Lynn called the celebration a community event.
"We want everyone to come out," Lynn said. "Young and old, black and white. Just come and enjoy the culture and the entertainment and support these beautiful women in business."
The idea for the event grew out of Lynn's grief when her mother died in 2018.
"I was completely numb and in a dark space," Lynn said, "and I was not working."
She was making natural skin-care products, including body scrubs and oils, for herself. A friend suggested she could sell them.
Lynn launched a home-based line of products known as Noni Lynn's Naturals. Looking back, she said she didn't know the first thing about business.
"I wanted to speak to women who have a better idea how to navigate this business thing," Lynn said.
She also said that as a black woman she is up against "a history of being denied loans and things you need to run a business."
"I realize things are different for me because of the color of my skin," Lynn said. "I wanted to connect with women who look like me and who were in business so I could learn from them."
The women not only share vital information, but they also revel in their camaraderie.
Lynn called last year's event "a reaffirming sisterhood."
"I wanted to bring us together in a way that was beneficial and uplifting for business, mental health and day-to-day advice," she said. "Our struggles are unique to us. It was just beautiful to see all those smiling black women."
Alexcia Payton, who promotes the expo, said the event also is positive for the city of Beloit.
"Sometimes Beloit can have a negative connotation for people who live in different parts of the county," she said. "You're always seeing the bad things coming out of Beloit. This is a way to improve Beloit's image."
Payton said the expo is held as part of Black History Month and honors and celebrates black women in Rock County and beyond who run their own businesses.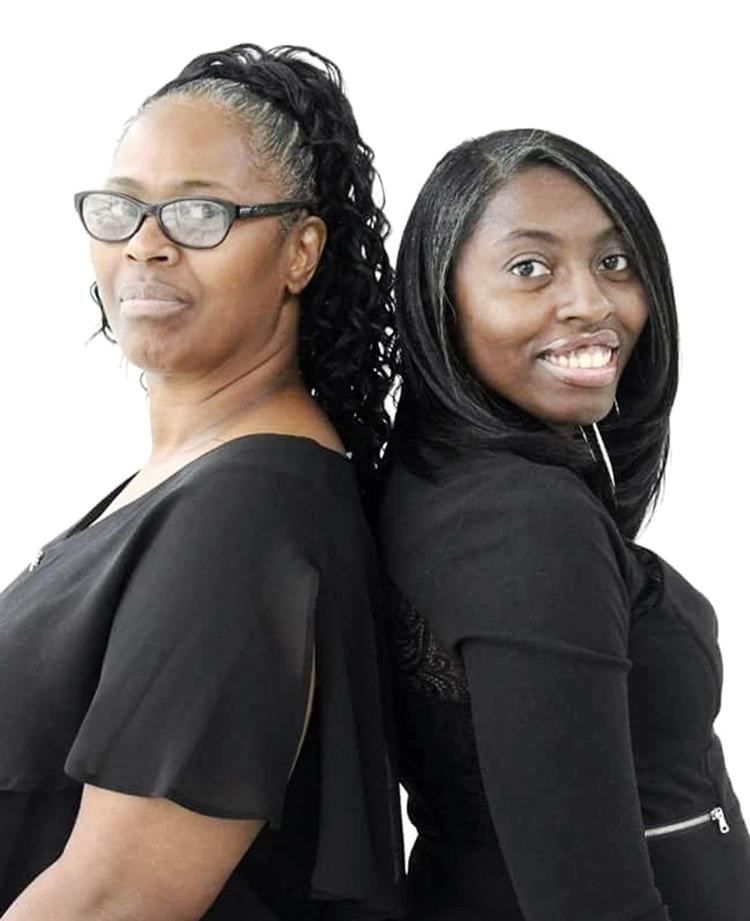 Women entrepreneurs
Paquita Purnell of Janesville looks forward to the expo as a place to share information and companionship.
"It is hard as a small-business owner if we don't know the right people," she said. "At the end of the day, we are trying to help each other. We want everyone to win."
Purnell started her business, Blessed Devine Creations, almost a year ago. Included in the business are customized gift baskets, handmade fleece blankets, body oils and soaps. She also works with her mother, Paulette Reddish, to do event planning and decorations for baby showers, weddings and receptions.
Tanisha Harbert opened the first African American-owned cosmetology school in Madison, Chanell Ardor Schools of Beauty and Culture.
She is proud of the school for giving students instruction in multicultural hair care.
"You should feel comfortable with anyone sitting in your chair," she said.
Harbert looks forward to attending the expo, which she heard about from one of her clients.
She called the expo important as a way to empower black women by letting them see the faces of other black women who are pursuing their dreams.
"It was a huge undertaking for me to achieve my goal," Harbert said. "I did not allow my fears to limit where I wanted to go."
She has one school now but plans to expand.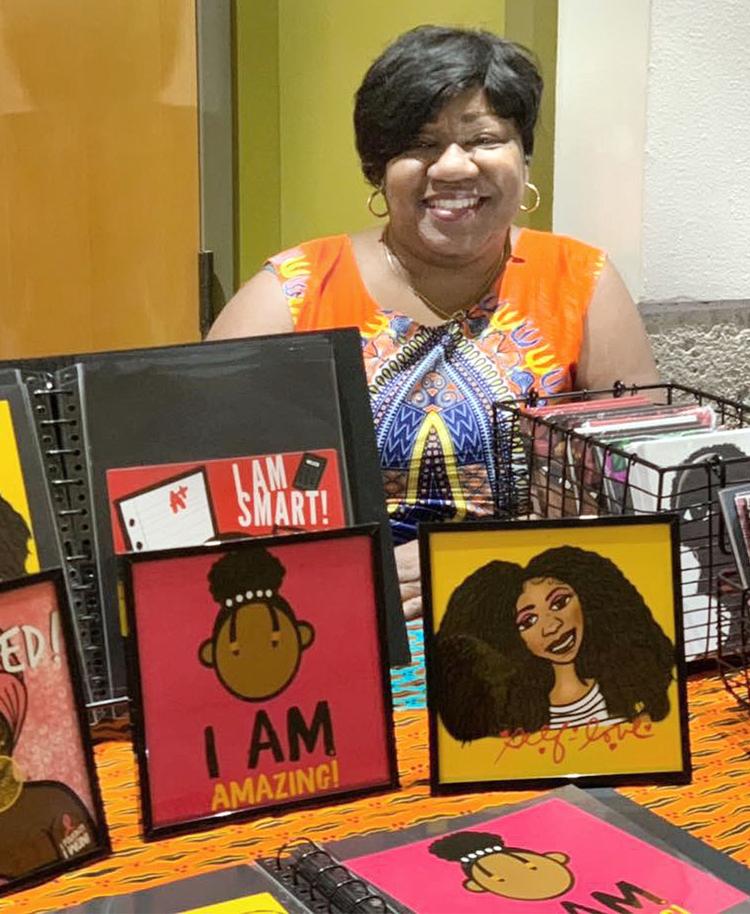 Lilada Gee will sell her original artwork.
She counsels African American girls who are survivors of sexual abuse.
"I had a lot of work I was doing with girls that was heavy," Gee said. "I needed something to bring relief to myself. It is difficult to see kids go through so much pain."
She found comfort in her art.
Gee said the expo puts a positive spotlight on black women entrepreneurs.
"Black women are often portrayed in the media in negative ways," she said. "It elevates the image of black women as a whole to have an expo that showcases black women, their creativity and their camaraderie. You can come to this expo and see a room full of black women who are shining in their passion."
Anna Marie Lux is a Sunday columnist for The Gazette. Call her with ideas or comments at 608-755-8264 or email amarielux@gazettextra.com.