Who says you can't go home?
The Aram Public Library plans to unveil on Aug. 27 a portrait painting by former Delavan artist William Thorne. the piece, donated by the Wallis family of Philadelphia, is a portrait of another former Delavan resident, Alice Sumner Fisher.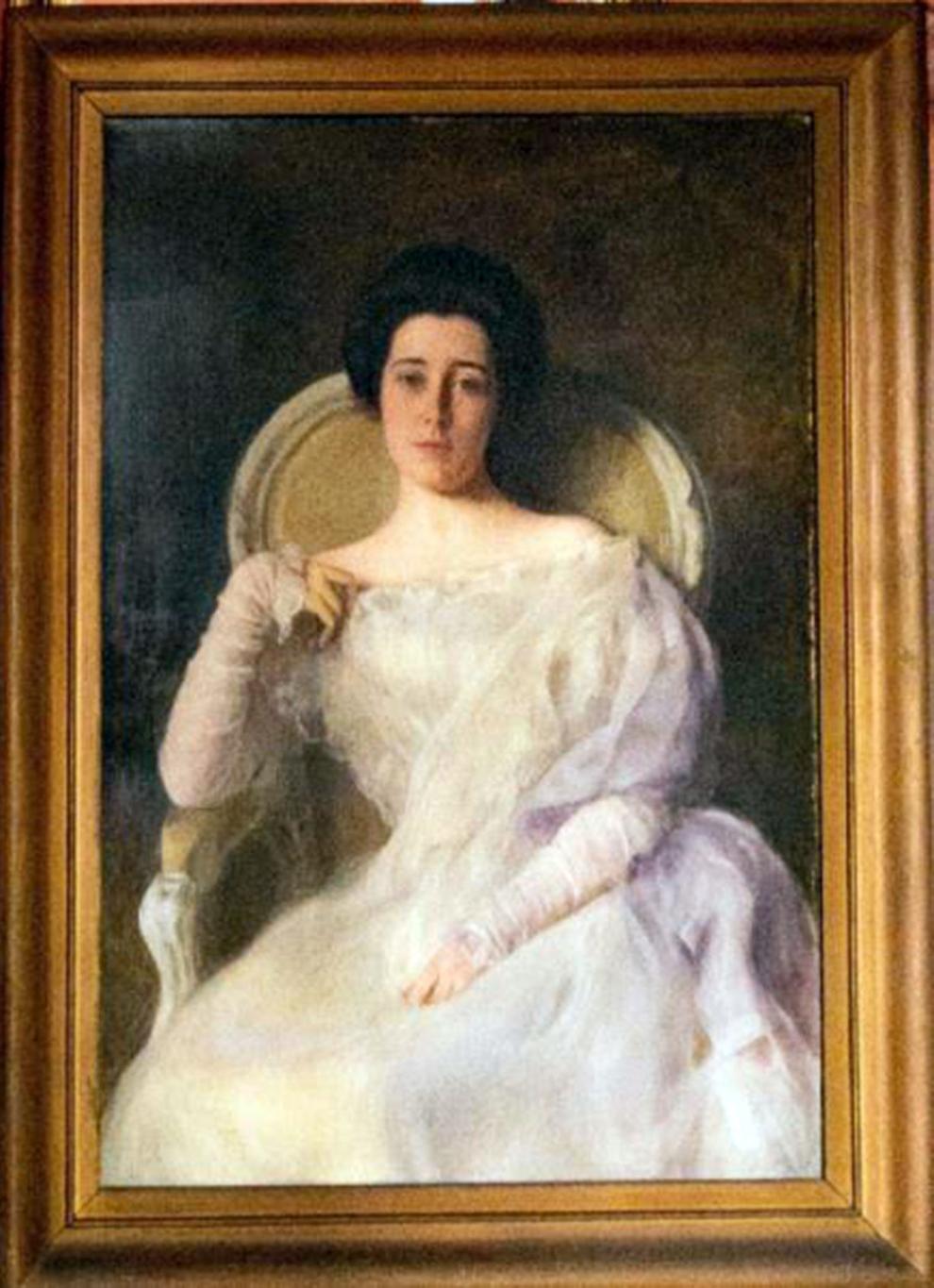 Thorne, who was born in Delavan in 1863, was primarily known as a portrait artist who spent the early years of his career painting in New York City and Paris. Schooled at the Art Institute of Chicago, he started as an illustrator and shifted to portraits as a means of earning money when he moved to New York in the late 1880s.
In 1890, Thorne moved from to Paris where he studied and painted portraits, often of wealthy Americans living abroad. Upon returning to the United States, he settled back in New York around 1902, where he began a career as a society portraitist at his studio in Carnegie Hall.
According to a press release by the Aram Public Library, his style was "distinctive" and focused on "high fashion" subjects.
"He had a wonderful portrait style," library trustee Robert Betzer said in the release. "His portrait subjects always seemed so pleasant."
Thorne did return to Delavan, where he worked out of his house on Fourth Street. It was during this time that he met, befriended and eventually painted Fisher in 1899.
Thorne died 10 days shy of his 93rd birthday in 1956 and was buried in the Spring Grove cemetery in Delavan.
According to a biography by Robert C. Kuhmann, Thorne was the "dean of Wisconsin portrait painters."
Fisher also lived an active life of her own, which included time spent in New York and Pennsylvania. Alice Johnston was born in Bainbridge, New York, in 1876. Born to Charles and Alice Sumner, her family moved to Delavan in 1885. During their friendship, daughter Alice became a source for Thorne's affection, though she married another man named George Fisher.
Fisher later got divorced and moved her children to a town west of Philadelphia. It was there that she met and married Alexis Dupont Parker.
Fisher's daughter, Eleanor Wallis, inherited the portrait after her mother died in 1968. Fisher was buried in the same cemetery as her parents, as well as Thorne.
After Wallis' death in 1996, the painting was most recently in the home of Stephen Wallis in Lexington, Massachusetts. Another grandchild, Kendall Wallis, says the family is glad the piece of art has "found a home" at the library.
This portrait won't be the only Thorne painting at the Aram Public Library, as three other pieces are on display. Library director Michelle Carter said Thorne's portraits are kept by families for generations and rarely for sale.
"Thanks to the generosity of the Wallis family, we now have a beautiful new painting by William Thorne to share with our community," Carter said. "His portrait of Alice Sumner Fisher will be a treasured addition."
The portrait unveiling at the library at 404 E. Walworth Ave., Delavan, at 10:30 a.m., Aug. 27, will be open to the public.
Correction: The Gazette incorrectly identified Alice Johnston Sumner as the spouse of George Fisher. It was her daughter, Alice Winchester Sumner, who married Fisher.