A confidential informant told Janesville police Carlton Glenmore III had been selling synthetic THC and crack cocaine out of his apartment for 10 years.
Later that day, the informant took $60 cash and entered through the back door of Glenmore's apartment.
Four minutes later, the informant turned over cocaine to the officers, according to court documents.
Glenmore, 40, was arrested Feb. 5 on two counts of maintaining a drug-trafficking place, two counts of delivery of cocaine and other drug charges.
Glenmore is among 18 Rock County people charged with cocaine-related offenses in the first weeks of 2020, according to online court records.
Police and medical professionals say cocaine use is on the rise here, and the opioid epidemic might be a contributing factor. 
That number was up from 76 people in 2017 and was a leap from 38 people in 2016, according to the data.
Not all 2019 data is available, but through September, 82 people were treated for cocaine use—a pace likely to eclipse the 2018 total.
Mohammed Rahemtulla, an addiction medicine psychiatrist at Mercyhealth Behavioral Health Clinic-Janesville, sees four to six new patients a day for substance abuse.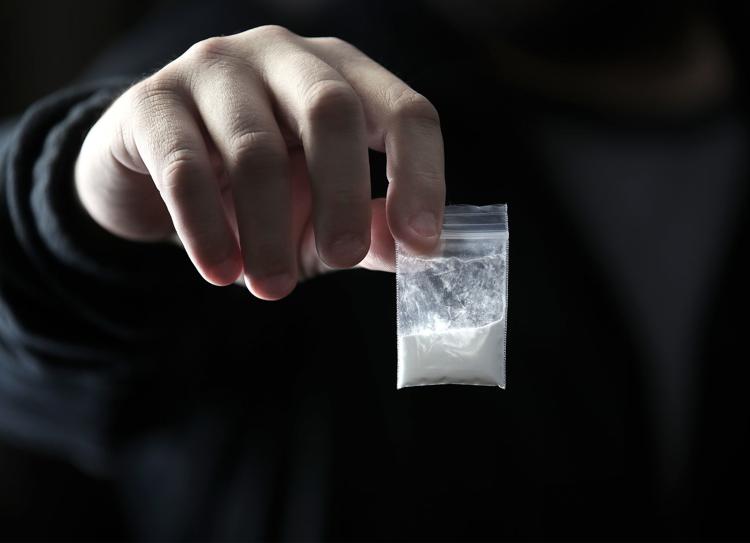 At least one each day struggles with cocaine use, he said. 
Rahemtulla said he started seeing more cocaine patients in the last year or two. 
The quick, intense euphoria that cocaine produces makes it highly addictive and attractive to people looking to mask pain or mental health issues, Rahemtulla said.
"It can mask ability to feel the pain, and instead they get this rush of pleasure and instead rely on it to cope with pain," he said. "... They end up realizing it is more of a burden than a help."
What is cocaine?
Cocaine is a stimulant that increases brain activity, heart rate and body temperature, Rahemtulla said. 
Mentally, cocaine causes problems with the brain's reward system. 
For example, when a person wins a competition or eats a favorite candy, the brain releases a chemical called dopamine, which makes people feel pleasure, Rahemtulla said. 
When a person uses cocaine, the brain becomes flooded with dopamine at an unnatural level. The brain then tries to level things out by not responding to the dopamine. 
That means a person who uses cocaine might no longer get pleasure from the usual things. The drug also could create or worsen mental health issues such as depression and anxiety.
Physically, cocaine use can lead to stroke, heart attack, high blood pressure, nosebleeds and loss of appetite, Rahemtulla said.
Because it is so addictive, it makes people want more quickly, he said. 
Cocaine and opioids 
Cocaine is the most common drug to be cut with opioids, Rahemtulla said.
People tend to combine cocaine and opioids because cocaine is an "upper" and opioids are "downers." People think cocaine will counteract the crash from opioid use and allow them to stay high longer, he said.
But if the cocaine runs out and someone has taken too many opioids, the person can experience respiratory depression—meaning breathing will become more shallow and likely will stop, Rahemtulla said.
More awareness surrounding opioids and opioid treatment might have decreased the availability of opioids and forced some people to turn to cocaine, said Sgt. Mark Ratzlaff with Janesville Police Department's Street Crimes Unit. 
Heroin and opioid use is still an issue, Ratzlaff said, but cocaine seems to be making a resurgence.
Cocaine was a bigger issue than heroin when Ratzlaff started his career 15 years ago. 
Today, officers with the Rock County Sheriff's Office and local police departments have told Ratzlaff they are seeing an increase in cocaine use.
"I don't know if we are heading back in that direction," he said. "If we are, we do not know why."
Treatment
Mercyhealth uses a team approach to help people overcome addiction by surrounding addicts with people who also are in recovery, Rahemtulla said.
Meanwhile, medical staff work to treat the underlying reasons for addiction with medication and counseling, he said.
Being in a program ensures people are held accountable for their actions and gives them a support system to help them when they slip up, Rahemtulla said.