JANESVILLE
John Gorski kept his emotions in check during most of the recent Badger Honor Flight to Washington, D.C.
But when the Vietnam vet arrived back at the Dane County Airport late on Nov. 3 to a cheering crowd, he no longer could hold back the tears.
"I couldn't control my emotions when I saw how many people showed up," he said. "I couldn't believe all these people who didn't even know me came to welcome me home."
The crowd included children and extended from the escalators to the baggage claim.
"It was really heartwarming and renewed my faith in America," Gorski said. "I was crying all the time."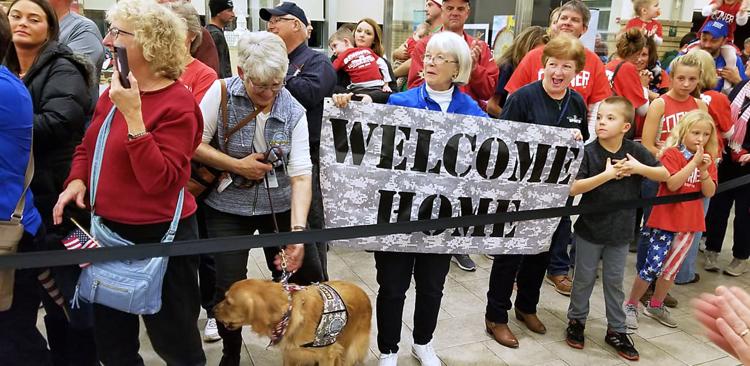 Like so many Vietnam vets, Gorski of Janesville never got a welcome home when he returned from Vietnam.
Instead, he had been warned not to wear his uniform because people who opposed the war might stone or spit on him.
"Veterans are finally getting the respect they deserve because people are finally realizing what we went through," Gorski said.
Ninety Vietnam veterans were aboard the flight, which included 26 Vietnam vets from Rock County.
The Badger Honor Flight flies veterans of World War II, Korea and Vietnam to Washington, D.C., free of charge for one day to see the memorials erected in their honor.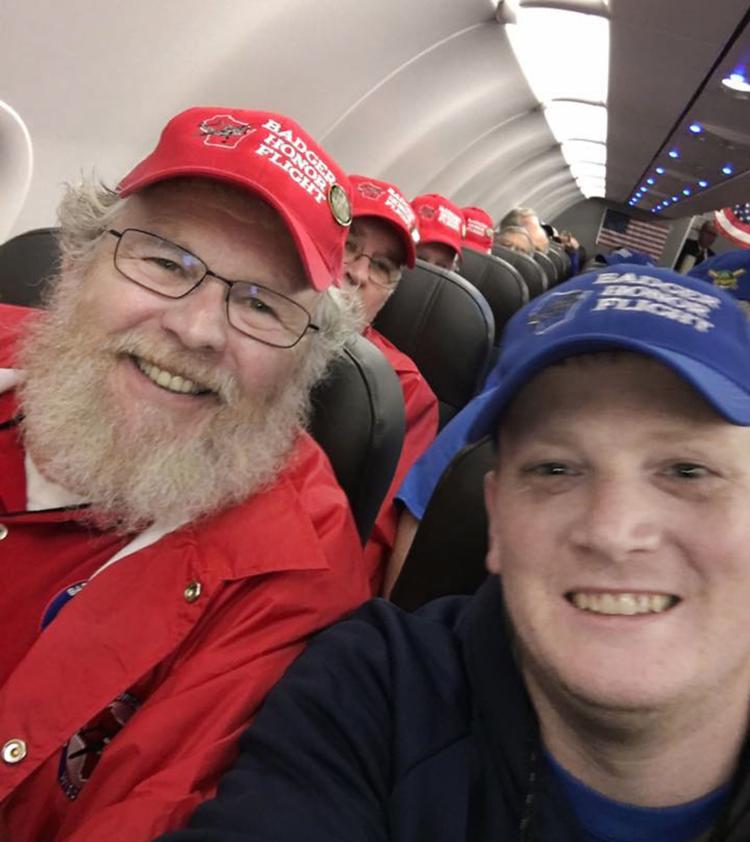 Funding comes primarily from individuals, fraternal groups and corporations. As of June, almost 1,100 vets were on a waiting list to go on the trip.
Gorski debated whether to go because he has post-traumatic stress disorder and uses a wheelchair and oxygen.
"It took a lot of me to even do it, but I'm glad I did," he said. "A nurse shadowed me every step of the way to make sure I could breathe. If you are disabled, these people make sure you can get around."
Gorski's son David accompanied him.
Gorski served in the Army as a crew chief on Huey helicopters in 1970 and 1971. When the helicopter flew, he manned an M-16 machine gun on the left side of the chopper. When the helicopter was not flying, Gorski was a mechanic who kept the chopper running.
He lost three comrades in Vietnam.
"My brothers warned me not to get too close to anyone because they might not be there later," Gorski said.
Not alone in gratitude
Veteran Tom Moore of Milton also took the Nov. 3 flight.
Like Gorski, he appreciated seeing Washington's memorials, including the Wall, being escorted from place to place by police cars and being greeted by enthusiastic crowds.
"I had no idea what the trip was going to be like," Moore said. "I was just going through the motions until I saw all the people at the gate in Washington, D.C., to welcome us. That is when it hit me this was going to be something special."
Everywhere he and the other veterans went, people smiled and thanked them for their service.
His son, Jacob, accompanied him.
"I was happy he got some of his questions answered," Moore said.
Moore visited the Wall when the memorial to those who died in Vietnam was dedicated and again 25 years later.
His Honor Flight visit was just as meaningful.
"I took in the moment and thought about surviving and coming home," Moore said.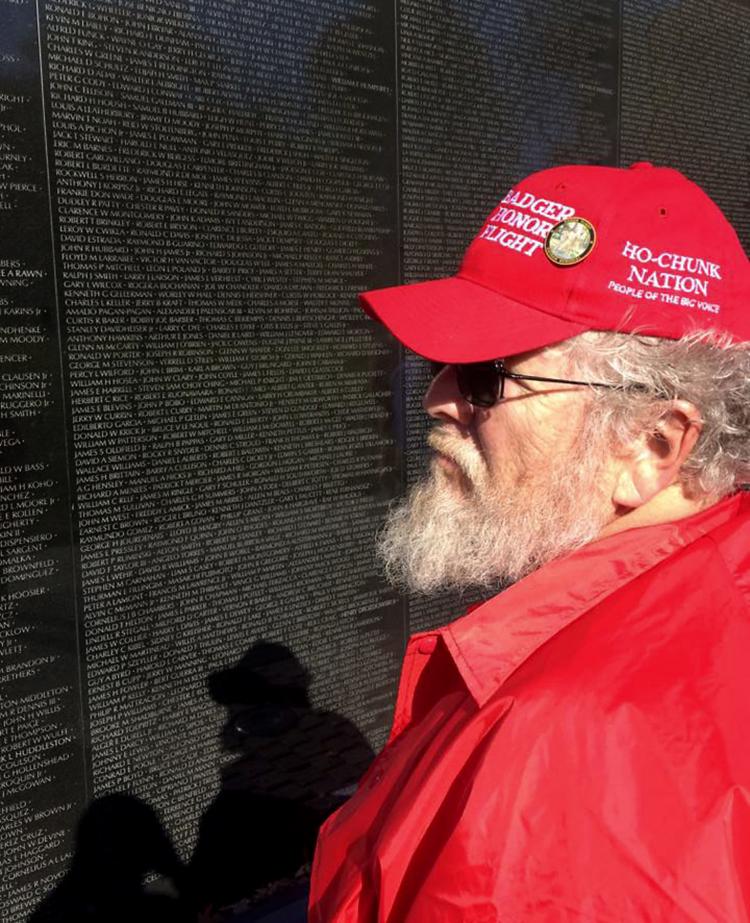 He sought out the name of a Janesville man and former classmate who did not survive the war.
Moore served with an Army medical detachment whose primary focus was to care for military dogs.
When he returned home, the first thing he did was take off his uniform.
Then he got on with life.
"I never talked about it," Moore said. "I taught for 40 years in the Janesville School District, and most of my colleagues did not know I had served in Vietnam. I put it all in the back of my head."
The trip gave him a chance to be with others who understand.
When Moore arrived home late Nov. 3, he found at least two dozen people who came to see him personally.
"It was just the opposite of what I got when I actually did come home," he said.
His wife, Dianne, proudly held up a "Welcome Home" sign.
"I held it not only for him," she explained, "but for all the veterans."
Moore said he is still processing the trip.
"It will take a while to figure it out," he said.
At one point, he found himself weeping during the homecoming.
"I was crying," Moore said, "but it wasn't an emotion of sadness. I felt good about it."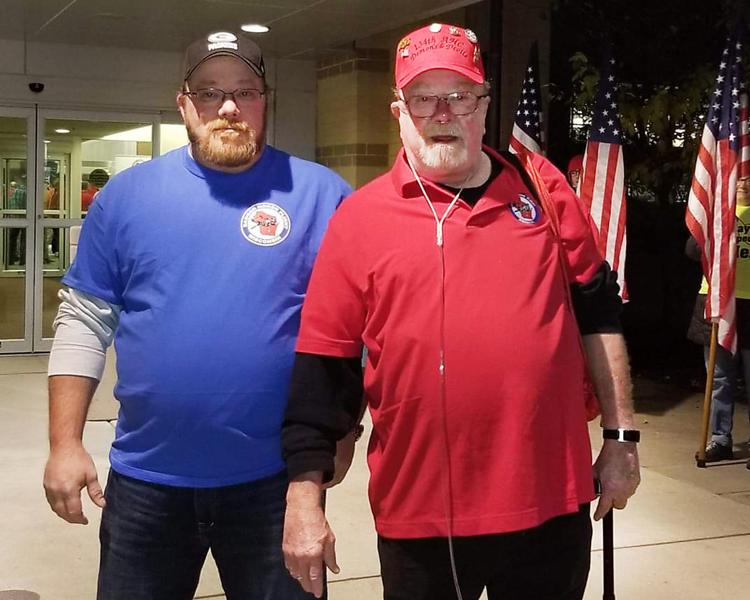 A long time coming
Veteran Pat Riley of Janesville remembers all too well his homecoming in 1969.
"We landed in San Francisco," he said. "A girl asked me if I was just home from Vietnam. When I said 'yes,' she spit in my face and called me a baby killer. I was shocked that someone would think that of me."
Later, when Riley enrolled at a university, a teacher called him the same name. The young Marine left school, grew his hair long and didn't talk about being in the service for 20 years.
Honor Flight helped heal a longtime wound.
"For me personally, it was the welcome home that Vietnam vets never got," Riley said.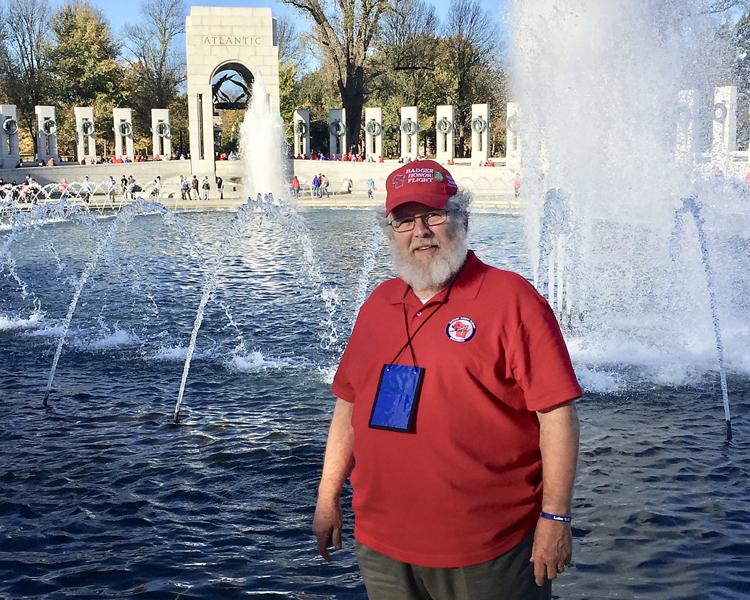 He was impressed with the number of people who saw him off from the Dane County Airport early on a Saturday morning.
Veterans had to arrive by 4:30 a.m.
"It was very heartwarming that all these people got up at an ungodly hour of the morning to see us off," Riley said.
In Washington, D.C., he visited the Vietnam Memorial for the fourth time.
"It has an impact on me every time," Riley said. "I look for the names of a couple of my classmates, a cousin and a bunch of guys I was in Vietnam with when they died."
He retreats into his own world at the Wall to pay his respects.
"I tell each one of them that I miss them," Riley said. "And I wonder if we would still be friends today if they were still here."
For him, the highlights of the trip were all the people who greeted him when the plane landed in Washington, D.C., and all the people who welcomed him back when the plane returned to Madison.
"The Madison airport was just jam-packed," Riley said. "My kids were there. I didn't expect that. So were a lot of people from Janesville who came to see me."
The excitement reminded him of the atmosphere in old newsreels at the end of World War II, when people partied in the street at Times Square.
"There were so many people taking my hand and hugging me," Riley said.
Almost 50 years after returning from war, he said the homecoming is not too late.
"It still matters," Riley said. "It was just so nice. When I got to the end of the line, the tears were just coming down my face. I don't think I will forget this for a long time."