JANESVILLE
In a normal week, Janesville-based social services agency ECHO might see five new families applying for services.
In the two weeks since the coronavirus restrictions started, ECHO has fielded requests from 75 new families seeking everything from rental assistance to food from the food pantry, Associate Director Jessica Locher said.
ECHO isn't alone.
Across the community, nonprofits face challenges on three fronts: increasing need, lost revenue and safety protocols that have changed how they interact with clients and volunteers.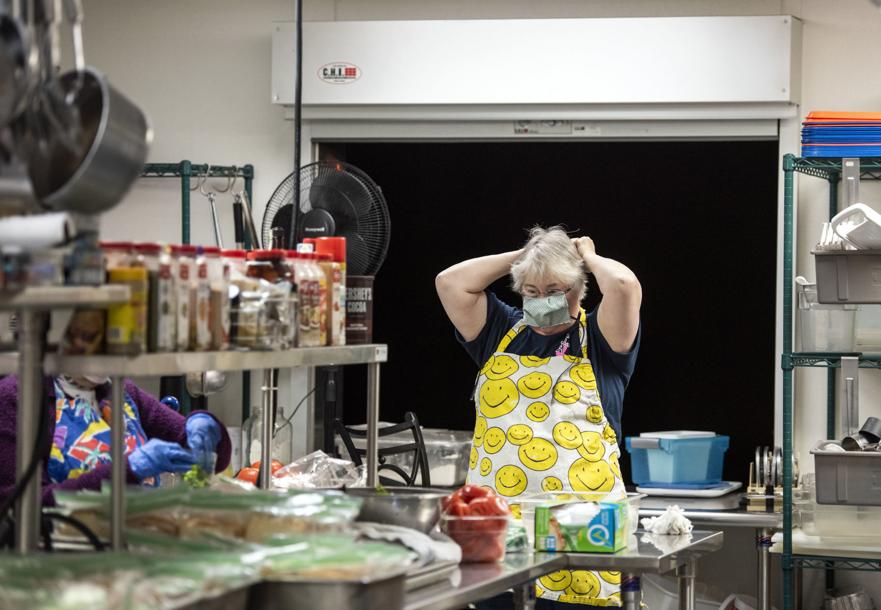 At the Salvation Army in Janesville, one fundraiser has been rescheduled three times. Another has been canceled, said Patrice Gabower, volunteer and special events coordinator.
The organization's Others Luncheon will not be held this year. The Salvation Army Women's Auxiliary fabric sale has been postponed until April 30-May 2—unless Gov. Tony Evers extends his stay-at-home order.
Gabower is concerned that even if the order is lifted, people still might avoid large groups.
The auxiliary's other fundraiser is a flower sale usually held around Mother's Day. Again, it's uncertain how long the stay-at-home order will last.
The women's auxiliary fundraisers usually generate more than $50,000 for the Salvation Army's food pantry, Gabower said.
Meanwhile, the number of lunches needed in Janesville and Beloit has increased.
"We are seeing the numbers increasing right in front of our eyes," Gabower said. "Every day they're increasing."
Usually, lunches are prepared in-house and served at each location. It's economical, and volunteers help prepare and serve the meals.
Now, social-distancing rules limit the number of volunteers in the kitchen and diners in the dining room. The meals have become sack lunches, and only staff and a handful of volunteers are assembling them.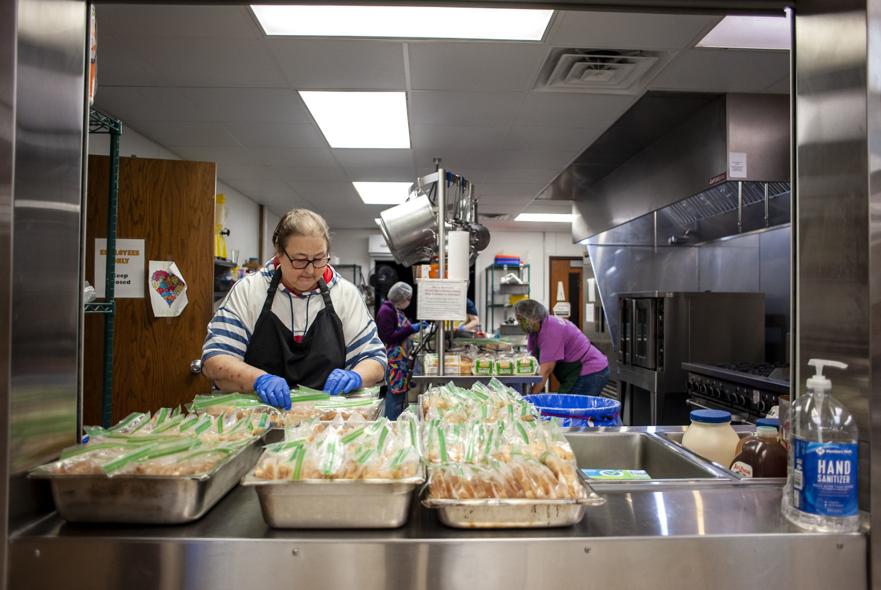 The lunches themselves cost more, Gabower said, because single-serve items are more expensive. It now costs about $1,000 a week to serve lunch.
The Salvation Army used to budget about $500 a month for meals because it got in-kind donations from grocery stores and food distributors. The organization can no longer accept such donations because of coronavirus concerns.
The YWCA Rock County also has taken a hit, said Angela Moore, executive director.
It had to cancel two fundraising events because of the pandemic. It also had to stop offering before- and after-school child care at area schools when the schools closed. Although the service is considered an affordable alternative to day care, it still is a revenue source for the YWCA.
"We serve about 700 children," Moore said. "That's a major (financial) program source."
Meanwhile, the YWCA's domestic violence shelter is full. It has been Moore's experience that when stress in the home increases, so does domestic violence and child abuse.
"Families are being challenged," she said.
These days, YWCA employees use their work time to seek new funding sources.
"We're writing grants; we're researching grants; we're not being passive at all," Moore said. "We need to use out-of-the-box thinking and be as creative and proactive as possible."
At ECHO, the need has increased exponentially, and Locher expects it to get even more pressing.
On March 16, ECHO staffers locked their doors. Clients who need food call them from the parking lot across the street, and a volunteer puts the prepackaged groceries in their car trunks.
Staff screen new clients over the phone.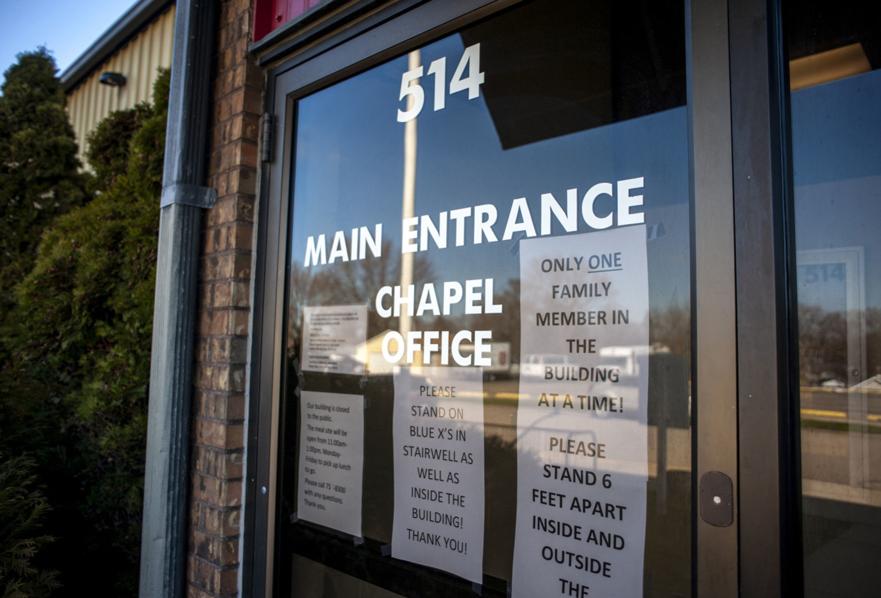 A popular fundraising dance had to be canceled, and Locher is concerned about two others that are coming up.
The first is the Church World Service's CROP Hunger Walk. The walk will be online this year, and Locher worries that it won't raise as much money. The annual walk is a community gathering, and that part will be missing this year.
The fate of the National Letter Carriers food drive in May is still unknown. Those donations help ECHO get through the first part of the summer.
"They usually bring in 20,000 pounds of food," she said.
Local nonprofits hope that people who are still working are willing to reach into their pockets to help. Most can't accept in-kind donations, but they can take money.
"We're really focusing on financial gifts at this time," the YWCA's Moore said.