MILTON
Leave it to the simple shape of a heart to bring people together, even in a crisis.
Paper hearts of all sizes and colors have been appearing in windows and on doors and mailboxes. People are encouraged to "hunt" for hearts, and when they can't go out, to connect through a Facebook group.
The Happy Heart Hunt started small.
A week ago, teachers at Milton East Elementary School were working on virtual learning plans and thinking about how kids could keep busy. It was St. Patrick's Day, and they talked about the fun of sharing pictures of shamrocks online.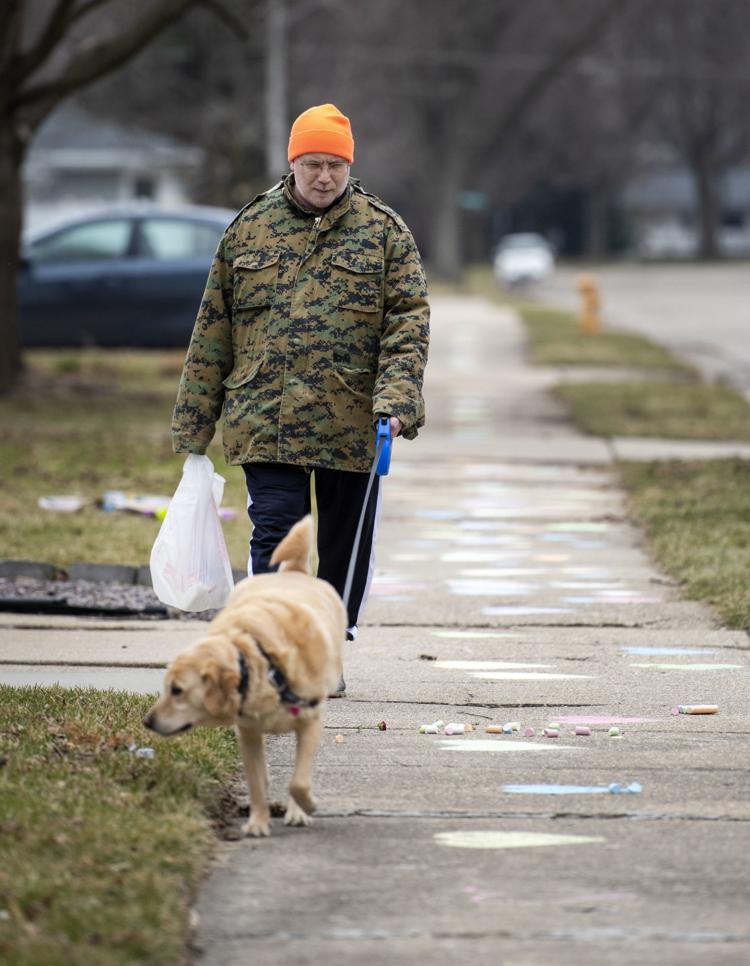 First-grade teacher Leslie Brissette saw an online post and credits kidsforpeaceglobal.org and Heather Henthorn of Janesville for the Happy Heart Hunt idea.
Brissette liked the idea of displaying hearts in windows, but she thought people should have a place to post pictures of them.
On March 18, she created a public Facebook group called Happy Heart Hunt and urged people to participate: "As you drive around and find hearts in people's window, take pictures and post here for fun."
Although the initial goal was to keep kids busy making hearts, the project became much more. People of all ages have been creating hearts and looking for them.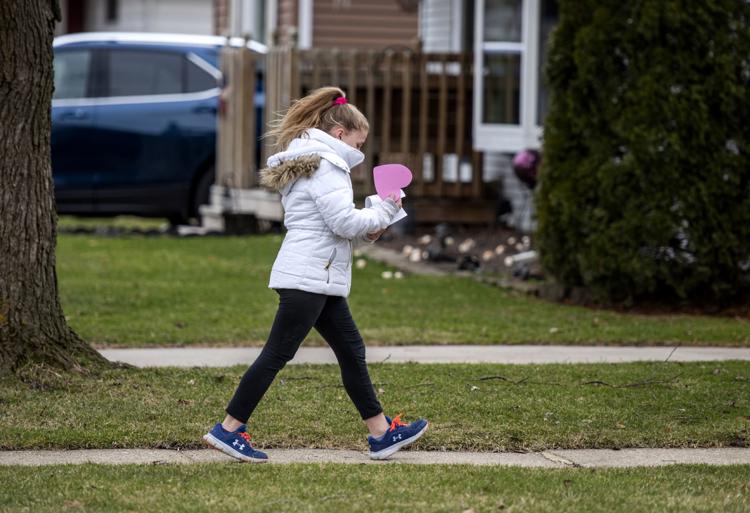 "It's looking for something to make you feel positive," she said. "I think that's the big message."
Brissette has driven around the city of Milton and seen quite a few hearts in the windows of homes and businesses. Even the library has gotten into it.
"It's spreading faster than I ever imagined," she said. "I didn't think it would go beyond our area."
Today, the group has 24,330 members, including some from other states, the UK and Russia.
"It seems that people just need something happy during this time and are really enjoying this idea of spreading happiness through hearts," Brissette said.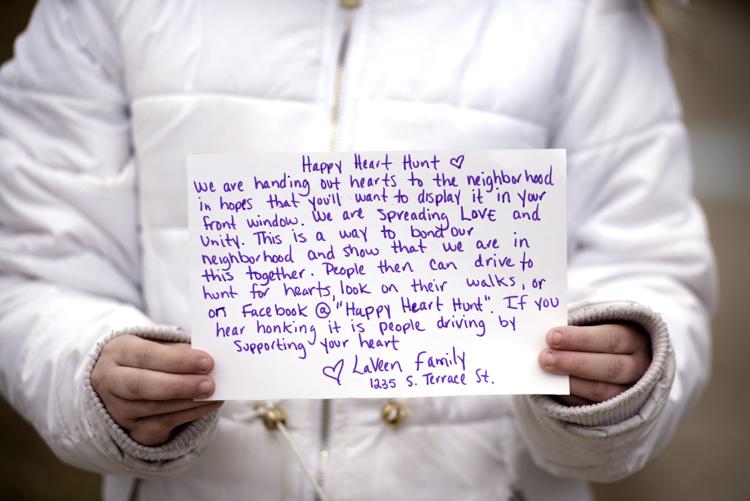 The teachers originally thought kids could make different shapes, including dinosaurs or Easter eggs. But with so many people joining the Happy Heart Hunt, Brissette said it would be confusing to change now.
On Sunday, she posted: "(The symbol) will be hearts forever, and if you want to add other things, go for it."
Posts show rainbows of hearts and hearts with messages.
One member from Stevens Point created a heart for various occupations: farmers, first responders, health care workers, sanitary workers, mail carriers, grocery employees, journalists, military members and "everyone who is working to keep things going in these trying times."
"Now people are taking it to the next level and taking pictures that they find of hearts in nature and everywhere they find them," Brissette said. "I've seen a lot of hearts on pets—their nose is a heart or their fur."
Christmas lights are going back up, and people are hanging lights on their windows to frame their hearts.
"People are so creative," she said.
After making hearts for their windows, Milton High School junior Allison Slatter and a friend painted the rock outside the high school Saturday.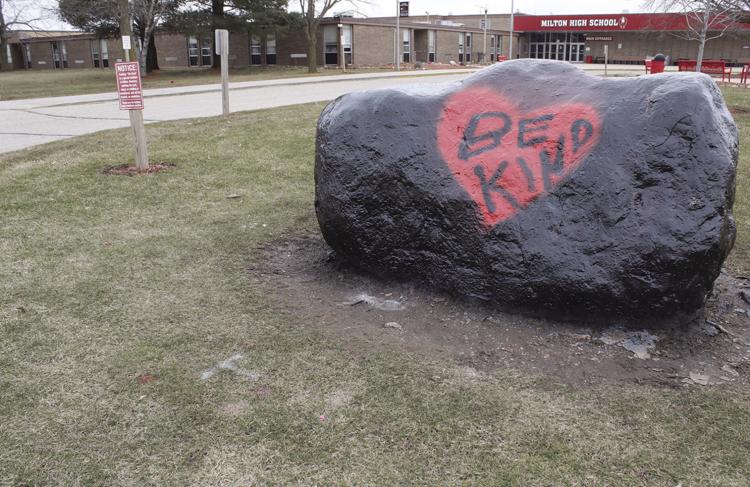 "So many people drive by the Milton High School rock on a daily basis, that painting a positive message could only do good by focusing on kindness instead of dwelling on the negativity and the unknown," Slatter wrote on Facebook.
A heart is a universal message of love, Brissette said.
"I feel like it's become a message of happiness and 'We're all in this together.'"