The message from health officials has been clear: If you are sick, stay home and do not go to work.
But what happens if you don't have a home?
If your home is a busy homeless shelter?
If your rent payment is dependent on this week's shifts?
Low-income and uninsured individuals are some of the most vulnerable people during a pandemic, said Ian Hedges, CEO of HealthNet, a free and charitable clinic in Rock County.
The World Health Organization announced a COVID-19 pandemic this week.
Wisconsin has had 27 confirmed cases as of Saturday afternoon. Cases have been confirmed in Milwaukee, Dane, Racine, Fond du Lac, Waukesha, Winnebago, Sheboygan and Pierce counties.
As always, it is critical that people who do not have a place to live find a safe place to stay, said Stephanie Burton, director of GIFTS Men's Shelter.
Precautionary steps are being taken to make sure shelters remain safe for residents, volunteers and staff, Burton said.
Rock County's Homeless Intervention Task Force will meet this week to discuss a plan of action for shelters and nonprofit agencies, said Jessica Locher, associate director of ECHO.
In a statement, Tammie King-Johnson, manager of the House of Mercy, said there have been no cases of COVID-19 in homelessness individuals yet across the country.
"We are concerned that people who already lack ready access to hygiene facilities, a safe home and, in some cases, adequate health care will be especially vulnerable to complications from the spread of the virus," King-Johnson said.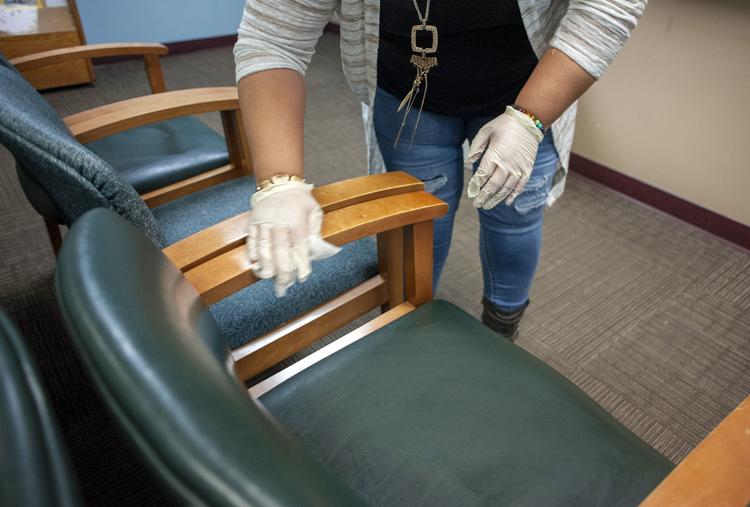 Marc Perry, interim deputy director of Community Action of Rock and Walworth County, said he is most concerned for people who are temporarily or situationally homeless.
People who are chronically homeless are likely to stay in one place and not come in contact with many people, Perry said.
People who are in between housing situations, living in their cars or newly homeless are likely to visit many organizations to receive services, which would make them more likely to pick up and spread the virus, Perry said.
HealthNet, Community Action, GIFTS and House of Mercy are following guidelines from the Centers of Disease Control and Prevention on cleaning, hand washing and social distancing.
GIFTS and Community Action's Twin Oaks Shelter will continue to take in new clients.
GIFTS has added more screening questions to its intake process to determine whether a patient could be carrying the coronavirus. The shelter has also cancelled its volunteer programs to ensure volunteer safety, Burton said.
Burton and other staff are working out procedures for if a client needs to be tested or has become sick. As of now, GIFTS does not have the space to quarantine, she said.
The House of Mercy has prohibited visitors and will screen personnel before entering the building, King-Johnson said.
HealthNet and Community Action are working with clients who are low-income to encourage them to seek out health care or self-quarantine when they are sick.
HealthNet does not have the ability to test for COVID-19, meaning the clinic's uninsured and low-income patients have to go to a hospital or medical facility to be tested.
"We really try to coach them (patients) through that," Hedges said. "... we recommend you go to a hospital, absolutely, but if you are not going to do that, you absolutely need to stay home."
HealthNet is planning protocols for how to get patients their medications if there is an outbreak in Rock County. The clinic would decide with the patients who is a safe and reliable person to pick up their medications, Hedges said.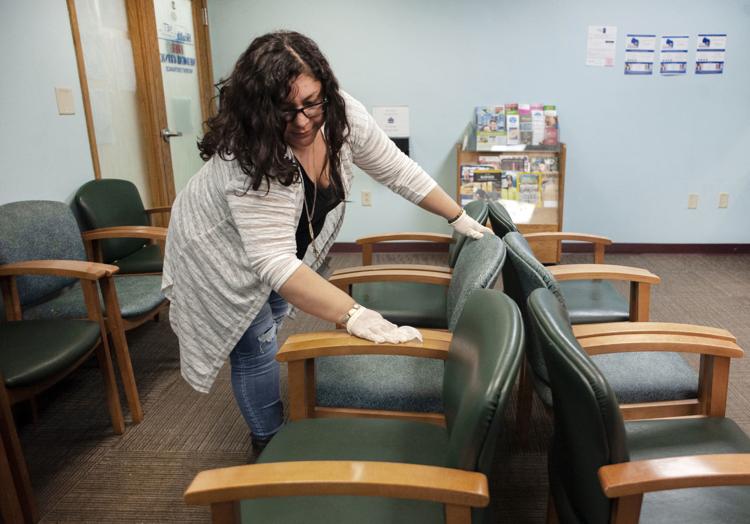 One of the biggest reasons low-income individuals are at risk is because many people feel they cannot afford to miss work to be quarantined, Hedges said.
"We are trying to be sensitive of that with our patients and have conversations about what their rights are if they need quarantine," Hedges said.
Patients need to be aware that going to work while sick might be more expensive for them down the road, Hedges said.
State Sen. Janis Ringhand, D-Evansville, on Friday announced she is urging Republican lawmakers to pass the Family Medical Leave Insurance Act, which would make employees eligible to receive a percentage of their pay during family or medical leave at no cost to employers.
Employees would pay a percentage of their checks each week into a trust fund and receive compensation from the trust fund when needed, according to the release.
"Sick leave is really imperative in this equation," Hedges said.
For more local coverage on the outbreak of the new coronavirus, go to gazette xtra.com/coronavirus.