Charles "Catfish Malone" Millard had his own gravitational pull.
His generosity and loving charisma drew people in, said Holly Millard, one of his daughters.
He was like a celebrity in Edgerton and the small communities within it. His wife of nearly 60 years, Rochelle, said a neighbor boy dressed up as him for Halloween one year.
"We rarely got out of the restaurant without him stopping at four or five different tables," Holly said. "Nope, he's talking to everybody."
At his beloved baseball games, too. Whether he was playing or manning the popcorn wagon—a community staple that sold his favorite snack—he would be chatting with people long after the games ended (and beyond when his kids wanted to go home).
That same pull that drew everyone to Catfish was what he felt was keeping him in Rock County.
He never liked to leave, but Shelley Rubitsky, his other daughter, said he made exceptions for his kids' sporting events and hunting.
"He could never understand why anyone would want to live anywhere other than Rock County, Wisconsin," reads his obituary less than 20 words before it says, "Fing COVID," the insidious disease that took him from his family and home this fall.
Catfish died Oct. 3 after spending some time at a hospital in Edgerton and eventually in Madison. He was 85.
Now Edgerton is without the man who delivered mail for 31 years, a career in which he worked six days a week but still found time to help an old woman pull out her rose bushes and bring a man's car out of a snowy ditch.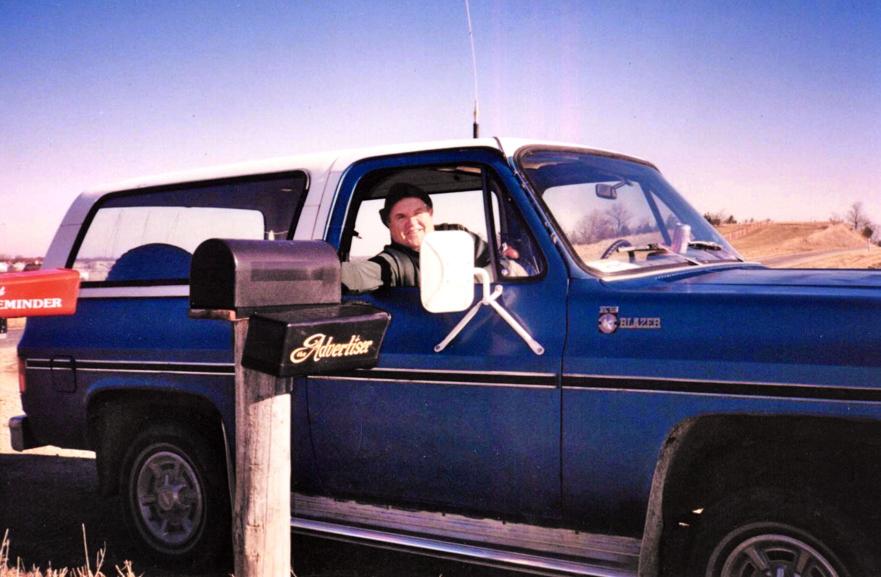 The community lost the unofficial mayor of the Oak Hill subdivision, the guy who just so happened to make an extra snow cone so one of his popcorn wagon patrons in need could get one for free.
"I was afraid I wasn't going to be able to explain how wonderful he was," Holly said during an interview over video chat, her voice breaking as she teared up. "I wanted to be sure everybody knew how great he was."
"He never held back on his feelings. So, if you were his friend, you knew you were his friend. There was no question. If he loved you, you knew it," she continued. "I guess that's the best thing I can say. It's just important to stay that way in life because we certainly need more of that."
'Just to say I love you'
The Millards don't really know where Catfish caught COVID-19.
Rochelle said they barely left the house except to go to church, where she said people wore their masks. But he needed to grab onto surfaces to keep his balance.
And Holly said neither she nor her mom got COVID-19 themselves, even though they were the ones who first took him to the hospital. They want everyone to take the coronavirus seriously.
"It just shows, you can ... hardly go anywhere and still get this," she said.
Rochelle had been working outside one fall day when she came inside and her husband said he needed to go to the bathroom. But when he stood up, he went right back down, she said.
They had not yet gone on their daily walk, but Rochelle was getting worried.
She called Holly, who lives nearby. The family first suspected dehydration, but after tests at Edgerton Hospital and Health Services, doctors wondered if it had been some kind of heart problem, Rochelle said.
That required them the next day to send Catfish to Madison, which is where he eventually tested positive for COVID-19.
One particularly tragic element of the pandemic, which has killed well over 300,000 people in the U.S. and more than 100 in Rock County, is how often victims are left without family by their sides.
No holding hands. No final hugs. No kisses on the forehead. Just words shared through a phone, if that.
Loved ones sometimes drop off an infected person at the hospital, only to never see that person again.
But sometimes, a small town can pull a few strings for a local celebrity.
Rochelle needed to come by the hospital to fill out paperwork.
"Oh good, you're here," she was told upon her arrival. That's when Catfish was wheeled out of his room, giving them a chance for a five-minute visit.
"Just to say I love you and all that," Rochelle said.
Nursing staff, without Rochelle knowing, had scheduled her husband's departure for the time she came for the paperwork, a gesture that brought Shelley to tears when recalling it.
"This would never have happened anywhere else," Shelley said.
The sanctity of the mail
Everyone knows who Catfish is, but where he got that nickname is a little less clear.
Shelley said the "local lore" is that he might have given himself the nickname, perhaps as part of the citizens band radio culture of the time. The "Malone" part of his nickname is even more of a mystery.
Regardless of its origins, the name became attached to him just like the popcorn wagon—under the name Catfish Malone Enterprises—which was a family venture.
"Do you want to know how many pounds of sugar (are) in a one-gallon thing of snow cone syrup?" Holly asked. "Five … I helped make it."
Others in the area have owned the wagon before, but Rochelle said they have had it for about 11 years.
The wagon often showed up at various baseball and softball games in town, as well as at other local events. They sold popcorn with plenty of butter, caramel corn, snow cones with lots of syrup, soda and cotton candy as tall as Marge Simpson's hair, Holly said.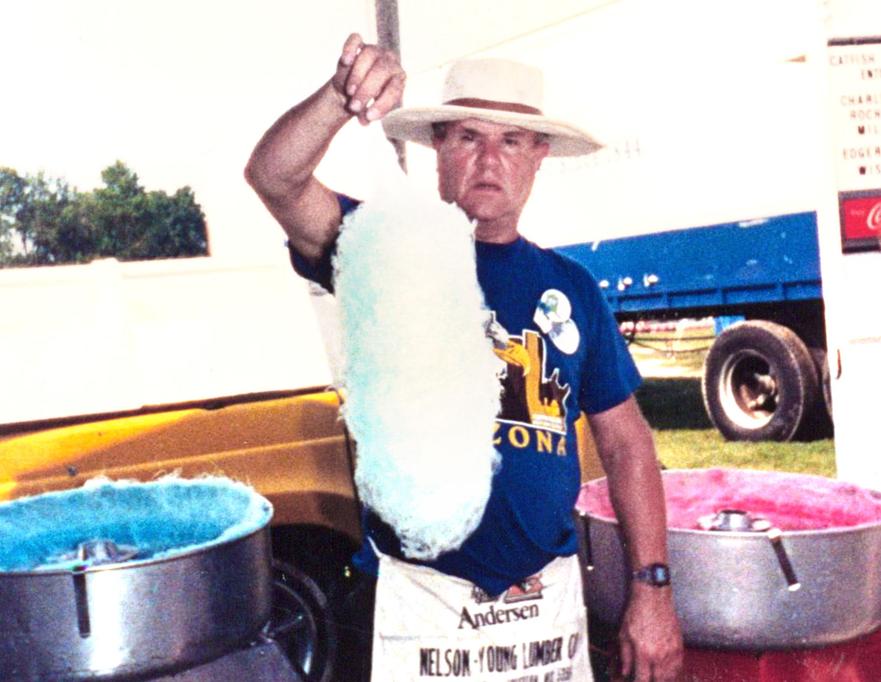 "He did not skimp," Shelley said.
Baseball was a "driving force" in his life, Shelley said. He played every position at some point, but he was mostly in the outfield.
Her dad would also fall asleep during movies, including during the original release of "Psycho."
He had his "Catfish-isms," too—phrases he used frequently.
Never wanting to leave Rock County (he grew up in Fulton). It's better to have it and not need it than need it and not have it. Dress for the weather, not for looks.
He also always said he would never reveal the sanctity of the mail.
Shelley remembered how one of his mail routes took him briefly into Dane County. When his family would poke fun at him about it—"You left Rock County?"—she said he would shudder and say he couldn't wait to get back in.
Shelley said he got to know generations of people through his work as a mailman. Then he retired and became a school bus driver—meeting the next generation.
Catfish loved kids. But of course, his three children were always his priority.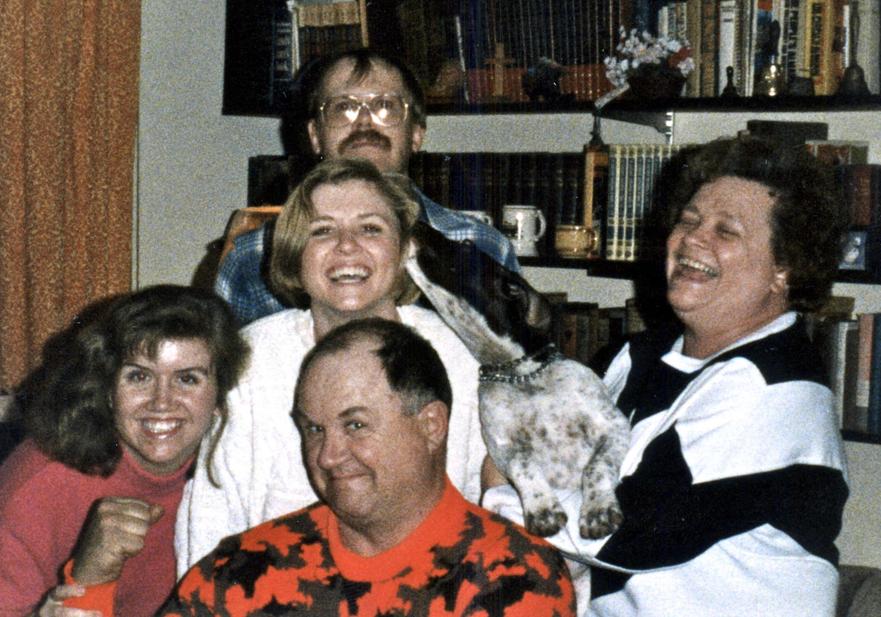 Shelley remembered him teaching her how to swim and ride a bike by pushing off the picnic table in their backyard. She also learned to whistle like he would when it was a signal for neighborhood kids to go home for dinner.
He was born in 1935, which Holly said might not have been the most progressive time for men who would one day raise daughters. But she said her dad always told his daughters: Don't let anyone say you can't do anything.
"He was the perfect father for me," Holly said.
The night Catfish died, Shelley said the funeral home director came to their home.
The director's assistant gave him the address and asked if he knew Charlie Millard.
"Know him? I only bought about a million snow cones off of him when I was a kid," the director said, as Shelley recalled.
Home
When Catfish went to the hospital in Madison, his family believed they would see him again—even up until the 10th day of his stay there.
But the way COVID-19 attacks the body is still being studied. And it appeared that the disease was attacking him neurologically.
Shelley isn't a doctor, but she said she wondered if the disease targeted where he was weakest, pointing to his vascular dementia and Alzheimer's.
After that 10th day, Shelley said "something changed." He was less verbal. He wasn't eating as much or understanding Rochelle on the phone.
Only a few days later, the family started discussing hospice.
"That's how quickly it changed," Shelley said.
Despite how poorly he was doing medically, there was one bright spot: He had moved beyond the COVID-19 infectious stage.
That meant he could come home to Rock County. Holly said she was told that, in the ambulance, he was alert and looking around.
"He got home that Friday (Oct. 2)," Shelley said. "He didn't make it through the night."
Still, coming home meant his family could hold his hand. He wasn't surrounded by doctors and nurses he just met in a hospital he wasn't used to.
He was where he'd been his entire life.
And his family is forever grateful for what many others who lose their loved ones to COVID-19 are not given. They don't know how others manage to say goodbye from so far away.
"If he hadn't gone home, I don't know," Holly said. "It would have been hard to live with ourselves."
Loved ones outside the immediate family were able to call in and say their goodbyes that evening.
But Catfish, the man who couldn't leave a restaurant without a few extra conversations, the mailman who always chatted up those on his route, the one who gave his kids the "gift of gab," couldn't speak.
"For such a verbal, verbal person his whole life, to have him not be able to talk at the end, was just this strange thing," Holly said.
"Maybe it was his time to be the listener," Shelley responded. "I know he heard them. I know he did."