During these times when people are ordered to keep their distance from each other, we want to highlight efforts of residents to stay in touch and brighten the lives of others in our communities.
Fill out our form to tell us your story.
---
Story of caring: My grandchildren came by unbeknownst to me and used chalk to leave me messages on the sidewalk since I cannot actually see or hug them. What a nice thing to discover after not leaving the house for over two weeks!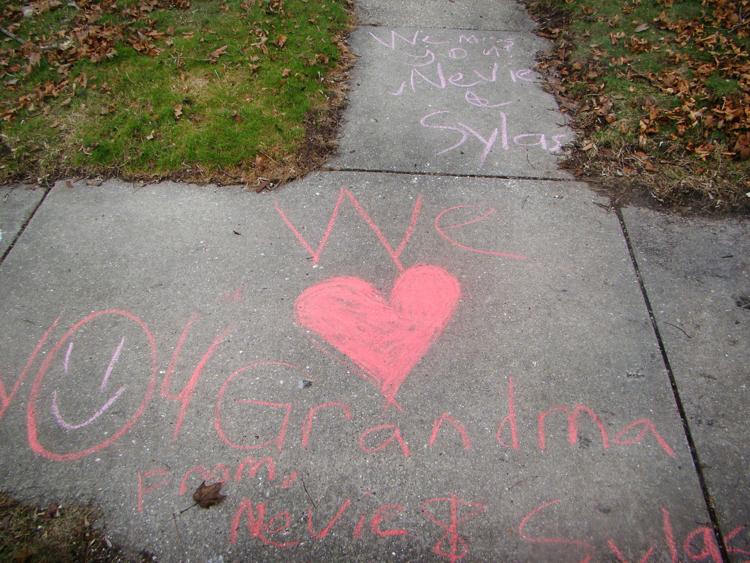 ---
Story of caring: While at Woodman's I went to pay my bill via debit card. Three times the system rejected by PIN. Since my days as a police officer, I have used by badge number as my PIN. Trying to find another card, the lady behind me said she would pay my bill. I told her no, it's $135. After three times telling her, she said "Just go, I've got it." Thank you my angel at Woodman's. There are still wonderful people in this country.
---
Story of caring: Respirators donated to local organizations. Tracy Seeds of Janesville donated masks to Janesville area first responders, Mercy Hospital and Children's Hospital in Milwaukee.