No opposition showed up for a state hearing on a proposed solar farm in the towns of Darien and Bradford on Thursday afternoon.
The 250-megawatt Darien Solar project is expected to comprise a series of interconnected fields stretching from the western outskirts of Delavan into the Rock County town of Bradford.
John Lader, a former chairman of the La Prairie Town Board, testified in favor of the project, saying it would produce payments of about $1 million a year to Rock and Walworth counties and the two towns, which would help them pay for roads and other services while controlling the tax levy "without giving up our rural heritage."
Lader said he owns land that might be included in the project.
Rock County Board member Wes Davis said he has environmental concerns. He asked if an environmental impact statement would be filed regarding the project's battery storage facility and whether developers will be required to hold money in an escrow account to pay for restoring the land after the solar farm is decommissioned.
Peter Gardon, attorney for Darien Solar's developer, Invenergy, said the decommissioning plan would include a "financial security" arrangement.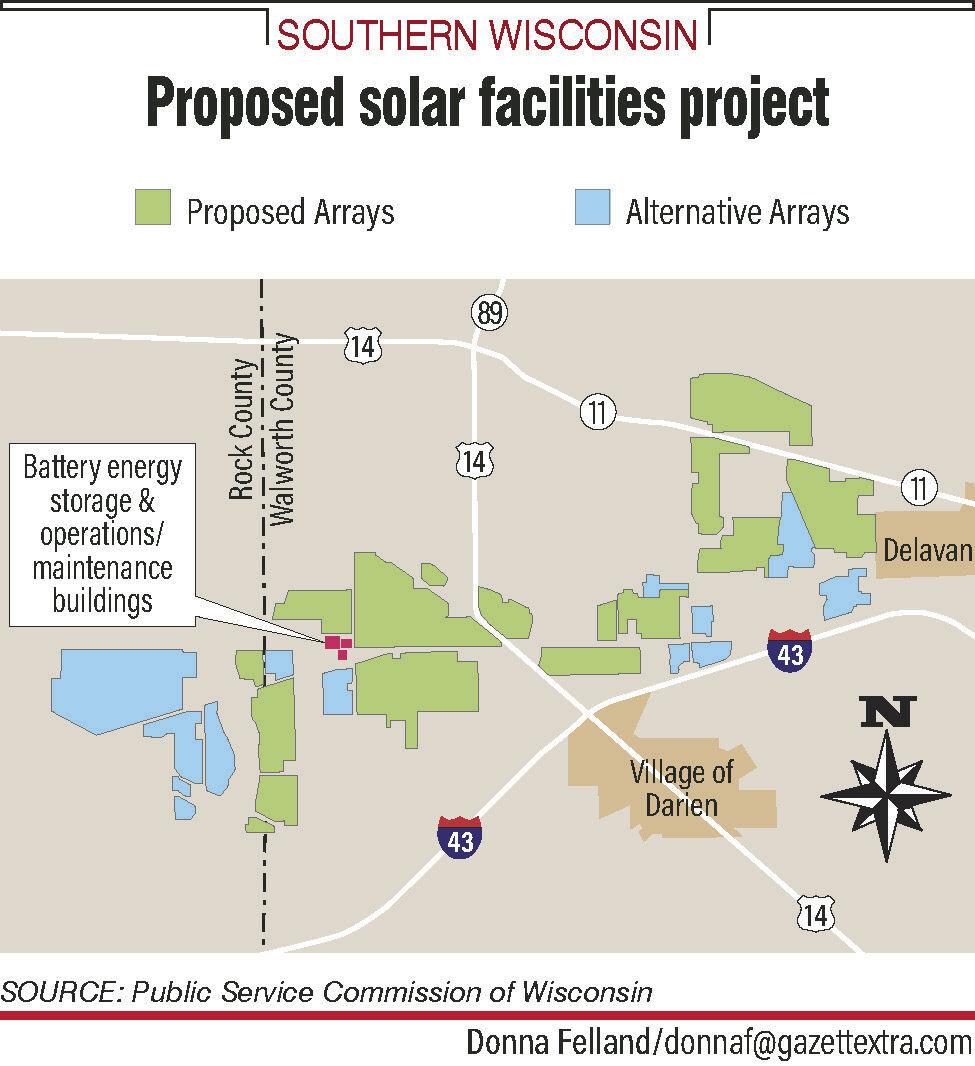 Matt Johnson of the Wisconsin Land and Liberty Coalition, a self-described conservative group, said the project would help farmers who lease their land stay in business, with the income helping them through the ups and downs of crop prices, and create hundreds of construction jobs and funnel money into the surrounding community.
Chicago-based Invenergy is developing the project and has proposed selling it to three Wisconsin electric utilities: We Energies, Wisconsin Public Service Corp. and Madison Gas & Electric.
The hearing was part of a process in which Invenergy is applying to the Public Service Commission for a "certificate of public convenience and necessity." A second hearing was held Thursday evening.
Work on Darien Solar is slated to begin this fall. Plans are to start producing electricity by Dec. 31, 2023.