Fires in two remarkable Interstate crashes in Janesville on Monday and Tuesday were so hot that pieces of the concrete pavement cracked and crumbled.
Both crashes kept parts of Interstate 90/39 closed for many hours while the remains of semitrailer trucks and cars were removed and the damaged pavement was patched, officials said.
Tuesday's incident kept the northbound Interstate closed nearly 12 hours, starting at 1:40 p.m.
Sgt. Craig Morehouse of the State Patrol said Wednesday that both crashes remain under investigation. He had no word on what caused them.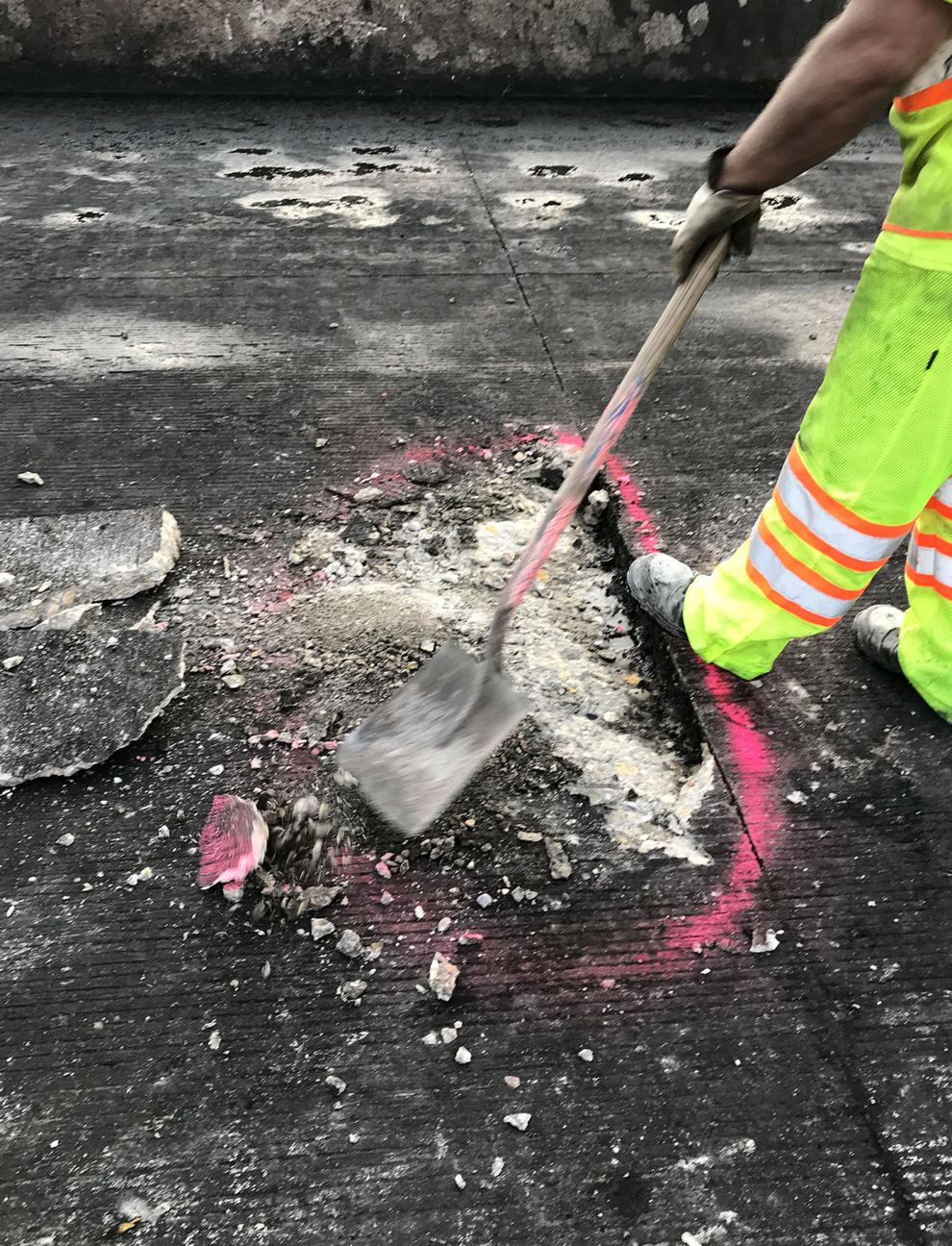 In both incidents, a semitrailer truck crashed and burned.
Jim Parry, a longtime concrete engineer for the state Department of Transportation, said burning fuel and tires of a semitrailer truck can make the surface of the concrete expand so fast that the layers of concrete farther down can't keep up, and pieces of the road surface rupture.
The intense heat can also break the chemical bonds that hold the concrete together. After such incidents, core samples will be drilled into the concrete to analyze the extent of the damage, Parry said.
The concrete on the Interstate at Janesville is 12 to 13 inches thick, Parry said, and photos of the damage he saw showed the top few inches were affected.
Parry said the likely repairs involve temporary patches while more analysis is done and until a permanent patch of concrete or asphalt can be installed.
"It's pretty new pavement, unfortunately," Parry said, noting that the Interstate between the state line and Madison has been rebuilt and widened in recent years.
"If they do a good job on repair, it should be minimally noticeable" to motorists, he added.
The other major factor in the delay in reopening the Interstate lanes was the wreckage.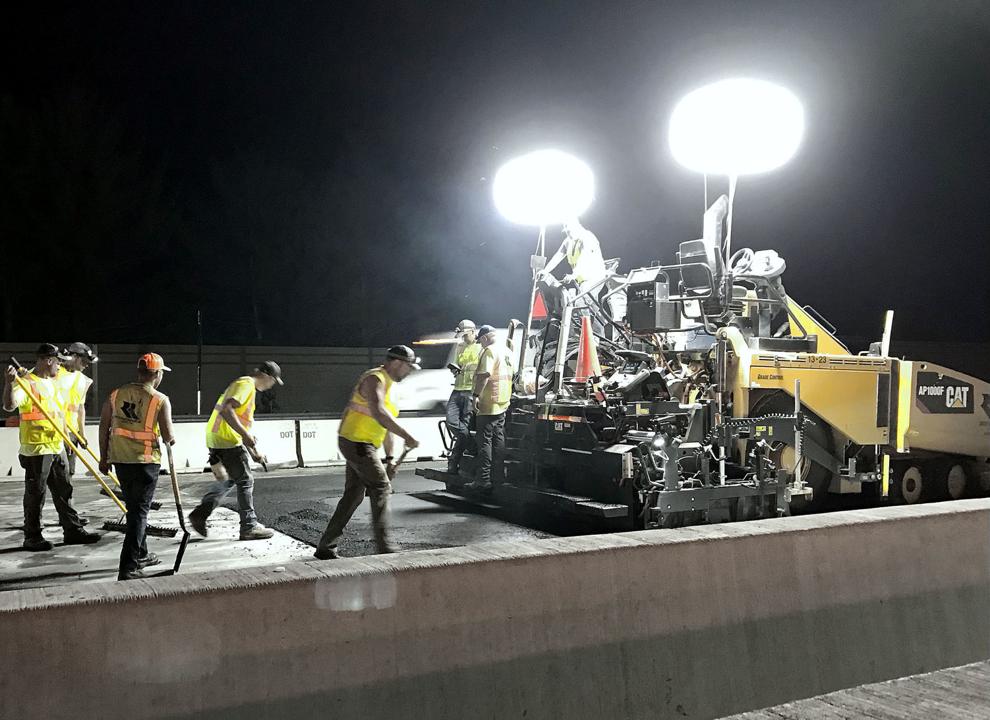 "You can't just pull it out of there," Morehouse said.
Both fully loaded semis burned to ground. When Morehouse left the scene Tuesday night, he said workers were discussing dismantling the wreckage before moving it.
The pavement repairs needed after the Monday crash probably won't be as extensive as what is needed as a result of the Tuesday crash. For that reason, repairs at the first crash site were put on hold, Morehouse said.
Both crashes were in the northbound lanes, and in both cases, a semi truck caught fire.
In both incidents, traffic was diverted from the Interstates onto local highways and streets for many hours, causing traffic tie-ups.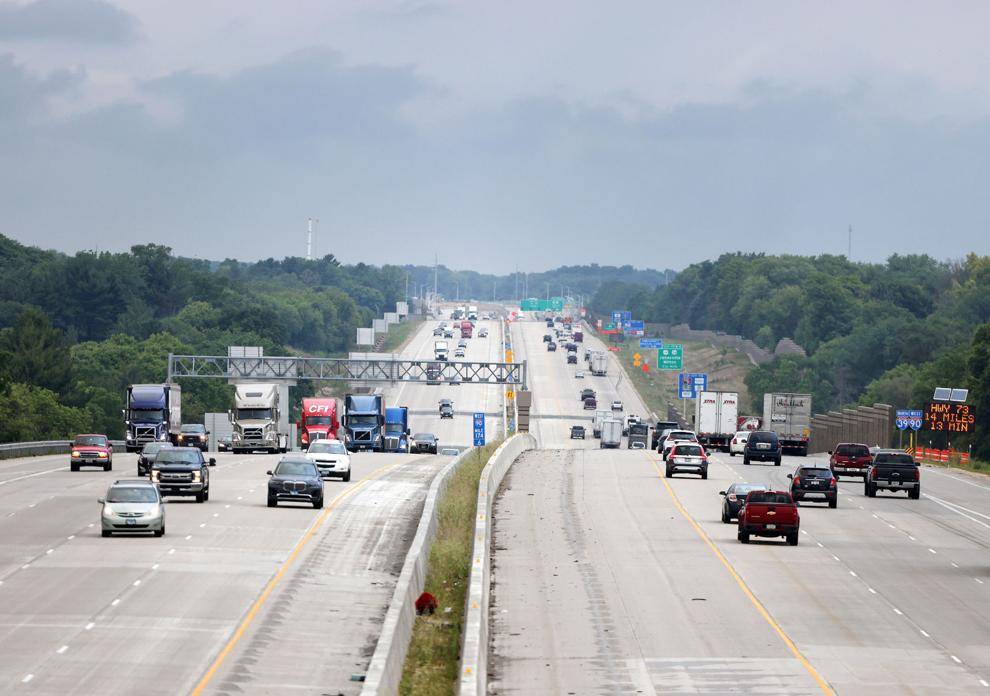 Monday's incident included extensive damage to several hundred feet of concrete barriers, 11 of which had to be replaced.
One minor injury to a driver was reported Monday and three injuries wer reported Tuesday.
Tuesday's incident started at 1:40 p.m., and the southbound lanes were reopened around 10:15 p.m., but the northbound lanes remained closed for about three additional hours.