Kids, teens and adults are having a ball this winter at the city's only public ice-skating place, a tiny rink in a little park in the Courthouse Hill neighborhood.
"You can't go by in the daytime and not see somebody out there," said Ian McCready, a Janesville firefighter who is one of about 10 neighborhood residents who made the ice and maintain it daily.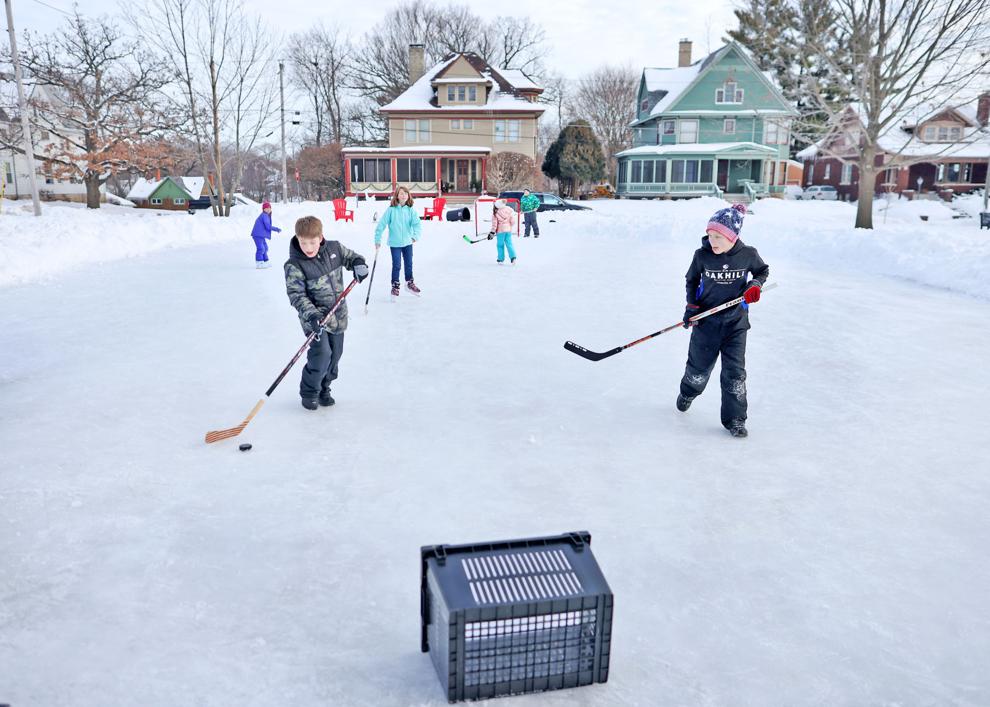 The oval rink, maybe 60 feet long, is in Jefferson Park, where a low-rise oval berm was built decades ago—no one is sure exactly when.
"There's kids who never skated before who are skating, which is cool," McCready said.
Even after dark, the rink is often occupied by adults.
Neighborhood residents are afraid the rink might be overrun when word gets out because there is no other public space designated for skating anywhere else in the city of 64,000.
The city ice arena offers no public skating, and ice time is scarce even for the youth hockey teams that practice there, said Alex Livingston, who coaches a team.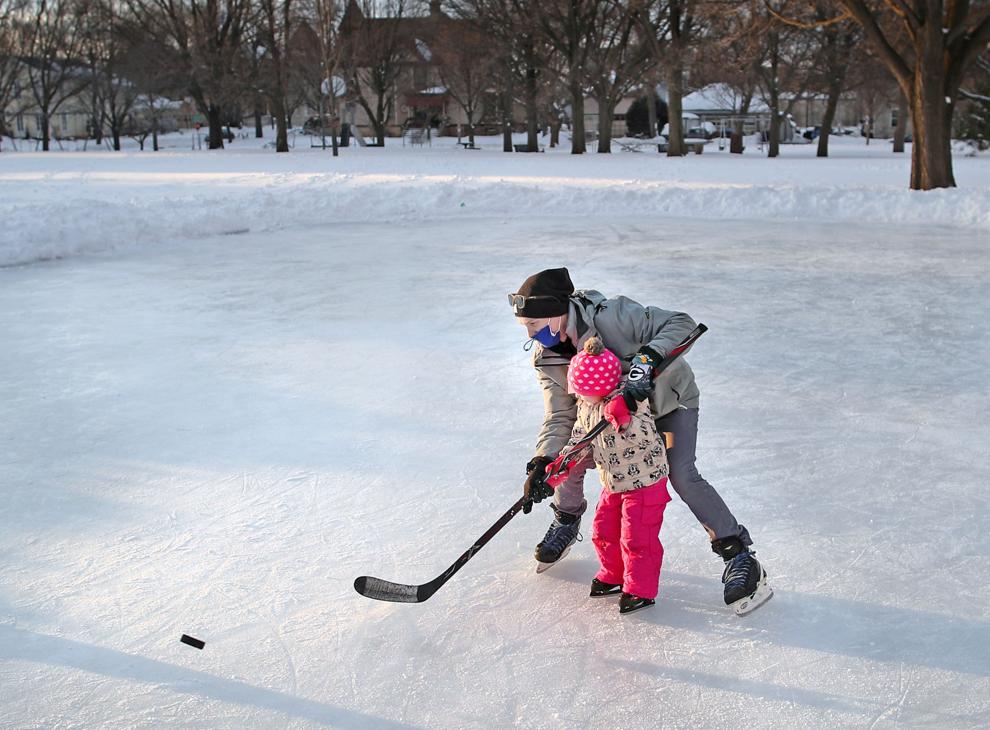 Livingston recently found the Jefferson Park rink through social media. He takes his 4-year-old daughter and 10-year-old son to skate there.
"We're so grateful for him," Livingston said of McCready's efforts.
Warm winters also kept the Traxler Park rink from freezing properly, Slapak noted.
Slapak was the one McCready turned to for permission to flood the Jefferson Park rink. McCready borrowed an old fire hose that was going to be scrapped and got a meter from the city because residents must pay for the water.
The cost is $3.40 for 750 gallons of water and $70 for the meter, McReady said.
McCready estimated it took 15,000 pounds of water to fill the rink. That's about 1,800 gallons.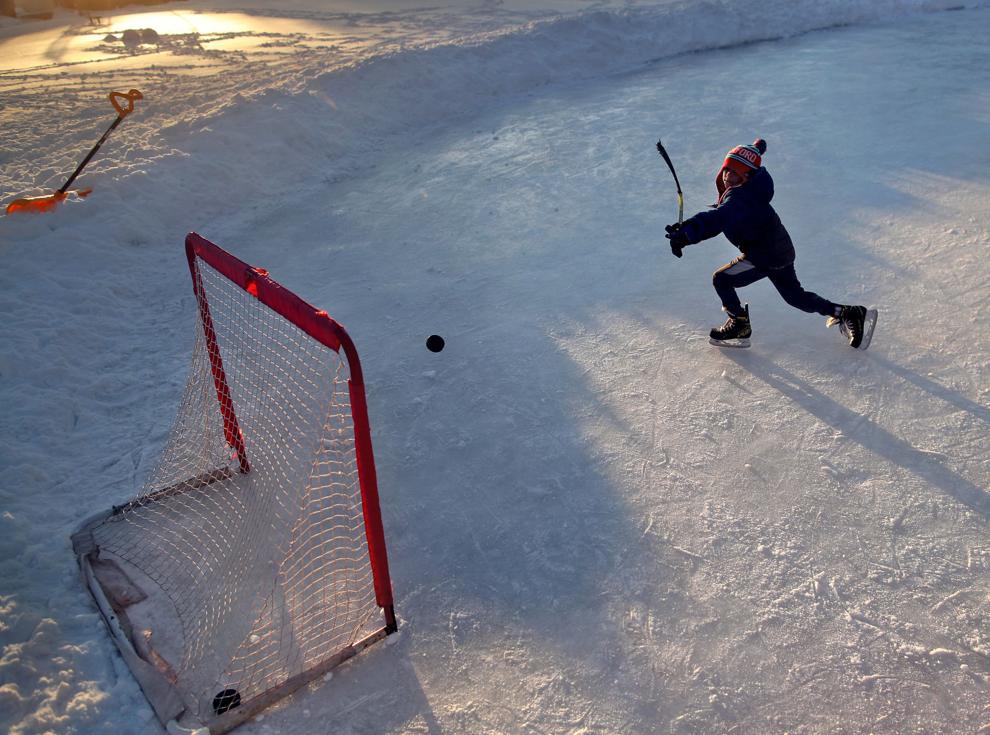 Several other parks in the city, including Fourth Ward and Adams parks, have ice rink ovals but the city gave up filling them in the 1990s, also for budget considerations, Slapak said.
Slapak said if neighbors in other parts of the city want to make rinks in the ovals, the city will work with them.
"It works fine. It's doable. It just takes a lot of effort by people, neighbors who care about the park and are willing to put in the time," McCready said.
McCready said making the rink was a learning experience. First efforts produced very rough ice. Neighbors eventually used hot water on the older ice. Hot water freezes with fewer air bubbles. One neighbor, Karl Biermann, even built an ice resurfacer, a miniature version of a Zamboni.
"It takes lot of work to maintain it, and the weather's got to be just right," Livingston said. "It can be difficult, but it's awesome. The kids love it."