Clerks always are looking for ways to make elections better, said Dave Godek, the Janesville clerk-treasurer, on the day after a big election.
"If you're not doing that, then I don't think you're doing what you should be doing if you're running an election," Godek said.
Godek and Rock County Clerk Lisa Tollefson, both tired after a longer-than-usual Election Day, said one thing that could improve Wisconsin elections is an extra day to count absentee votes.
This was an extraordinary election, with the pandemic leading most voters in the county to opt for absentee voting. About 50,000 did so.
Wisconsin law requires vote-counting to begin on Election Day. That meant long hours for pollworkers in Janesville and Beloit on Tuesday.
It also meant people watching results on the county clerk's website Tuesday night could not tell who was winning any of the races until absentee results were transmitted to the county clerk for online posting.
Janesville's results arrived at about 11:30 p.m. In previous elections, results were usually clear by 9:30 or earlier.
Godek said pollworkers worked very hard, getting the ballots counted before many other municipalities, and he is proud of them for that, but an extra day would have greatly reduced the pressure.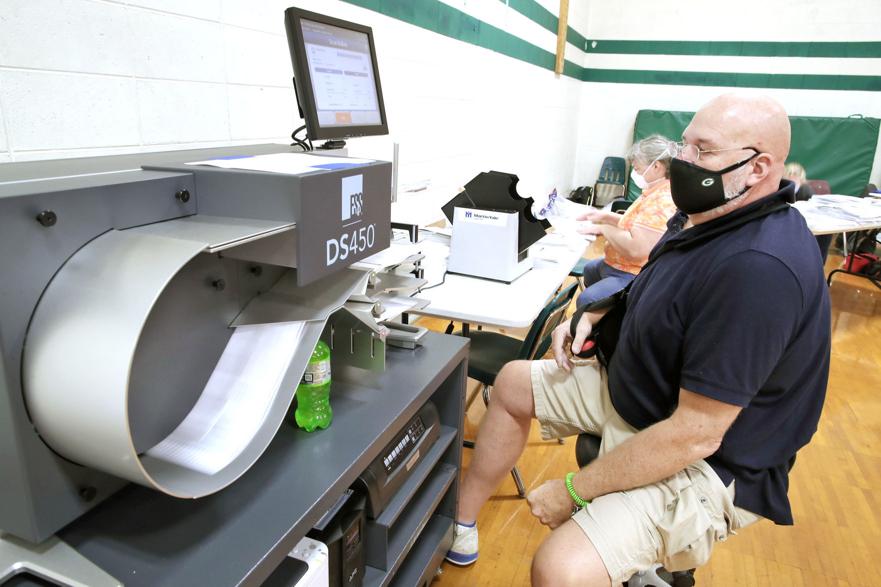 Instead, voters had to wait several hours while looking at preliminary vote counts. Those results, posted online, showed some candidates in strong winning positions even though they were destined to lose when the absentee results were added.
DuWayne Severson, for example, was leading Sue Conley for the 44th Assembly District seat by a substantial margin, but Conley ended up winning with 60% of the vote.
The same problem cropped up around the country in the presidential race.
Godek noted increasing public suspicion about elections in recent years. Delays in reporting results only make that worse, he said.
"It would give people more confidence in the system. Anything we can do to take pressure off our election workers, who are working really hard, and add confidence to the system for our residents and voters is a good thing," Godek said.
The idea was proposed in the state Legislature a few years ago but went nowhere, Godek said.
Tollefson endorses the idea. She noted the city of Janesville did a test for ballot-processing and found with six of the regular vote tabulators, it would take 35 hours to process 25,000 ballots.
Luckily, grant money was available to buy a high-speed counter, and even with some early problems with jamming, the machine allowed pollworkers to finish in about 15 hours.
There might never be so many absentee ballots cast again, Tollefson said, but now that so many people have used them, it's likely more voters will use them in future elections because they like the convenience.
Tollefson said she would also like the deadline for issuing absentee ballots moved back. Now, anyone can request an absentee ballot through 5 p.m. on the Thursday before the election. Someone requesting one on that day might never see the ballot before Election Day because the only way the ballot can arrive is by mail.
Tollefson said clerks were once authorized to send ballots by email, but that changed with a recent court ruling. Now, only military and overseas voters can get their ballots by email.
Godek and Tollefson said they were pleased with how smoothly elections went and that they could announce final counts before midnight. Both are now thinking about a probable recount in the presidential election.
Tollefson said she was already arranging voting materials for a recount.
Until then, county ballots are kept in a vault, Tollefson said, and other materials are locked up.