A clash between a town government and a landowner over a planned shooting range ended quickly at a town board meeting Tuesday night.
Some residents attending the meeting at Plymouth Town Hall said they think the property in the 8000 block of West Plymouth Church Road still bears watching, however.
Town officials first learned about the gun range in early June from residents who reported the construction of a driveway on Plymouth Church Road and construction equipment in a field, town clerk Sue Douglas said.
Residents heard a shooting range was being constructed on the property, owned by Plymouth Church Sports LLC, of 3911 N. Hackbarth Road, Janesville. That's the same address as Fox Den Store-It.
The town had received no formal request to build a shooting range on the property, Douglas said.
Town attorney Tim Lindau said "a considerable amount of earth-moving was being done" on the property.
A shooting range on that property would not be allowed under the town's A-1 agricultural zoning, Lindau said.
Speaking at the meeting Tuesday, Lindau said he told the landowner, a Mr. Fox, through Fox's attorney, Michael Grubb, that the only way a shooting range would be legal would be to ask the town to change the A-1 zoning to allow shooting ranges or to rezone the property C-2 and get a conditional-use permit.
"We're concerned with the use of the property, and we're going to make sure that our zoning ordinance is followed and enforced," Lindau told The Gazette on Monday.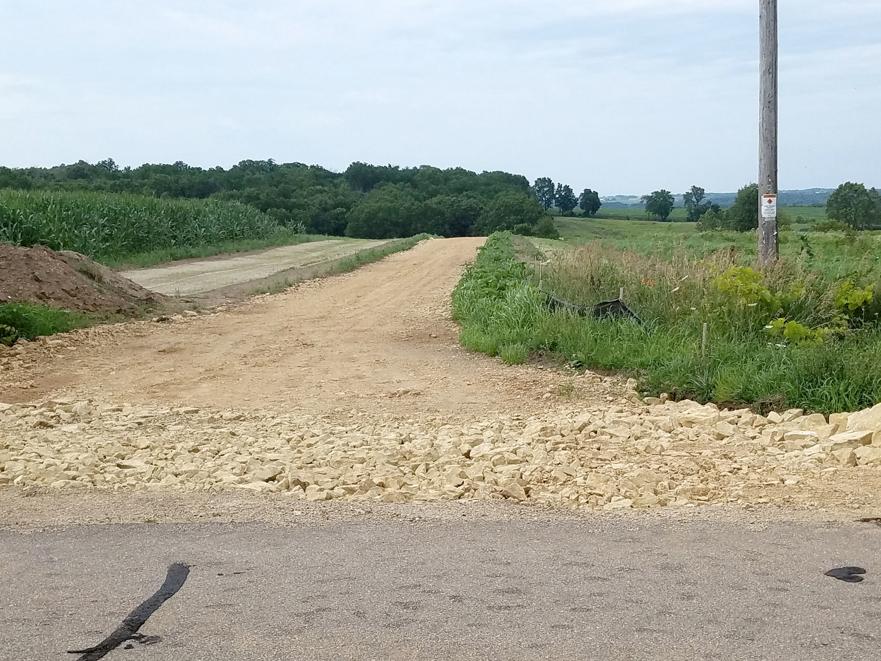 Lindau said he received a letter from Grubb on Tuesday afternoon saying Fox decided to remove a berm constructed for the shooting range.
"It sounds as though he's going to cooperate, but he's not happy about it," Lindau said in describing the letter.
Lindau said Grubb had argued in previous correspondence that people are allowed to shoot on A-1-zoned land. But Lindau said a shooting range is different from that and is not allowed.
"In an effort to keep the peace, Mr. Fox is advising that he will comply with the town's request at this time," Lindau said, quoting Tuesday's letter.
And after the berm is removed and the land planted, "no further work will be done to create a safe-shooting area at this site," Lindau said, quoting from the letter.
Fox wants to be a good steward of the land and to get along with his neighbors, the letter states.
Town board member Brad Inman said he was "shocked off my feet" at the development.
Lindau said he still wants to confirm that the land will not be used for a shooting range.
County land records indicate land bordering the 8000 block of West Plymouth Church Road is owned by Plymouth Church Sports, while two adjoining parcels are owned by Fox Den Farm. Both entities are listed as limited liability companies.