Those experiencing homelessness now have another option if they want to legally sleep in their cars in Janesville.
The council voted 6-1 Monday to allow people to park and sleep in their cars overnight in the Hedberg Public Library parking lot in addition to the Jackson Street lot already in use for overnight parking.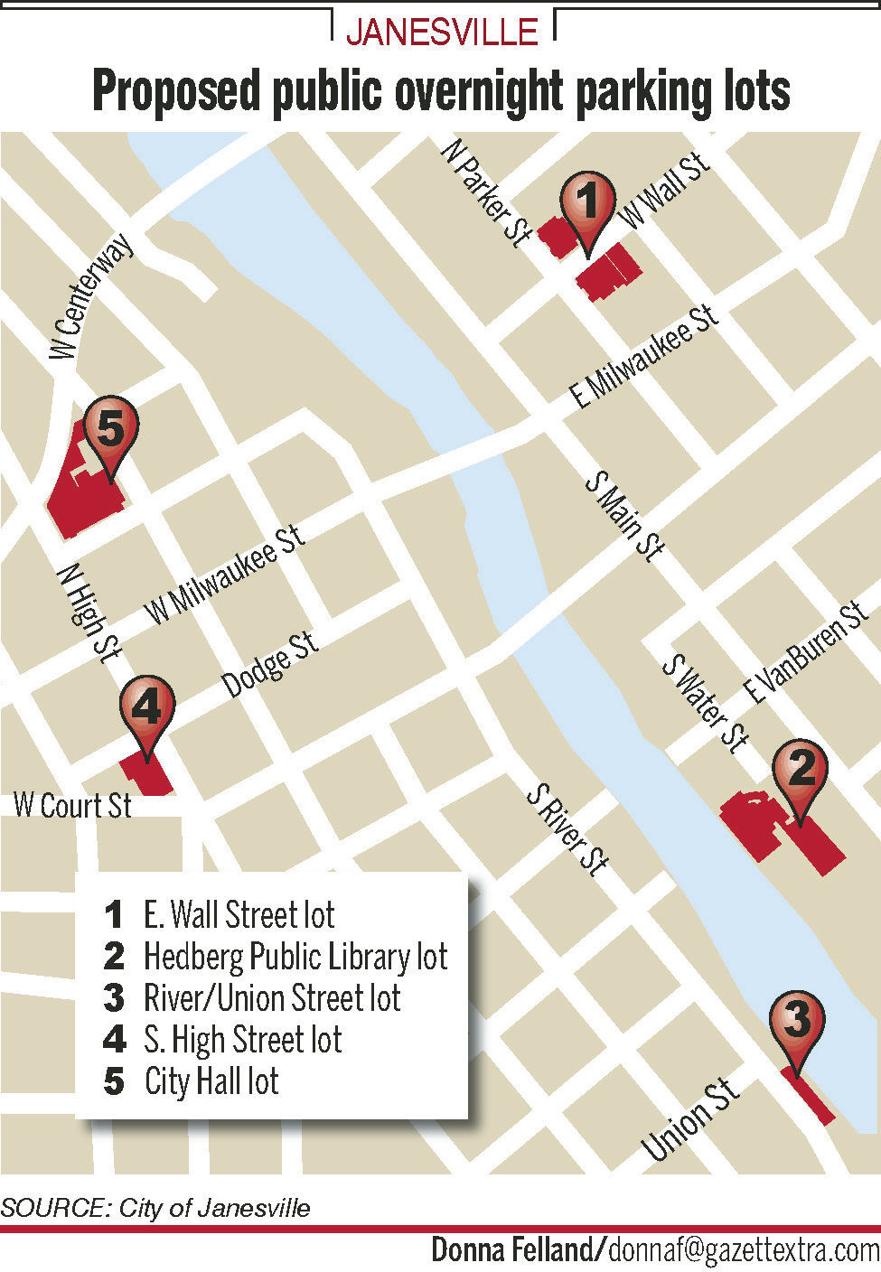 Jim Farrell cast the sole opposing vote.
Over 18 months, the council has refined, tuned and tweaked its overnight parking ordinance in an effort to better serve people experiencing homelessness.
Such parking lots at Palmer Park and North Traxler Park met strong neighborhood opposition, with many people claiming the existence of homeless people in a given area would increase crime and other foul behavior. Those claims have not been substantiated by Janesville police.
Usage of the parking lot decreased when it was moved from North Traxler Park to Jackson Street. City officials have speculated that is because of its proximity to the police station and high visibility.
Officials with ECHO and the city's homeless task force, FOCUS, say North Traxler Park is the city's best option.
The council in August asked city staff to prepare a proposal designating multiple lots for the program, despite warnings from service providers that multiple lots would make reaching out to people to provide resources more difficult.
City staff on Monday presented a proposal for five downtown lots that could be used for overnight parking. Those lots were previously used for parking during snow emergencies, said Maggie Darr, assistant to the city manager.
During a public hearing associated with the Carriage Works building, three people opposed using the East Wall Street lot adjacent to the building, citing concerns that an overnight parking lot would deter customers from patronizing businesses in the building.
Council member Paul Williams suggested limiting the expansion of the program to the library lot to help service providers and accommodate business owners.
Council member Susan Johnson said she discussed the proposal with library officials, who supported using the lot to help homeless people.
Another council member, Paul Benson, said he would have supported several more overnight lots. He said business owners likely would realize their concerns were unfounded if the lots were open.
The city does not have a perfect parking lot for the program, said council member Tom Wolfe, who also said he hopes other organizations will come forward to help the city offer this service in the future.
The council directed staff to offer a portable toilet at the library location as it does at the Jackson Street lot.