Gov. Tony Evers visited Janesville Saturday to thank Rock County Democrats for their support and talk about his re-election campaign.
Assembly Rep. Sue Conley and retired Rock County Sheriff Bob Spoden were attended the gathering at the party's county headquarters at 111 W. Milwaukee St.
Evers shook everyone's hand as he entered the room.
Shawn Reents, chairman of the Rock County Democrats, introduced Evers, who thanked everyone for coming out and listed the accomplishments of his administration over the last three years.
"We have reduced income taxes in the state of Wisconsin for middle class folks by 15%," Evers said. "We've done that in three years. We brought broadband in the last three years to over 300,000 households in the state of Wisconsin."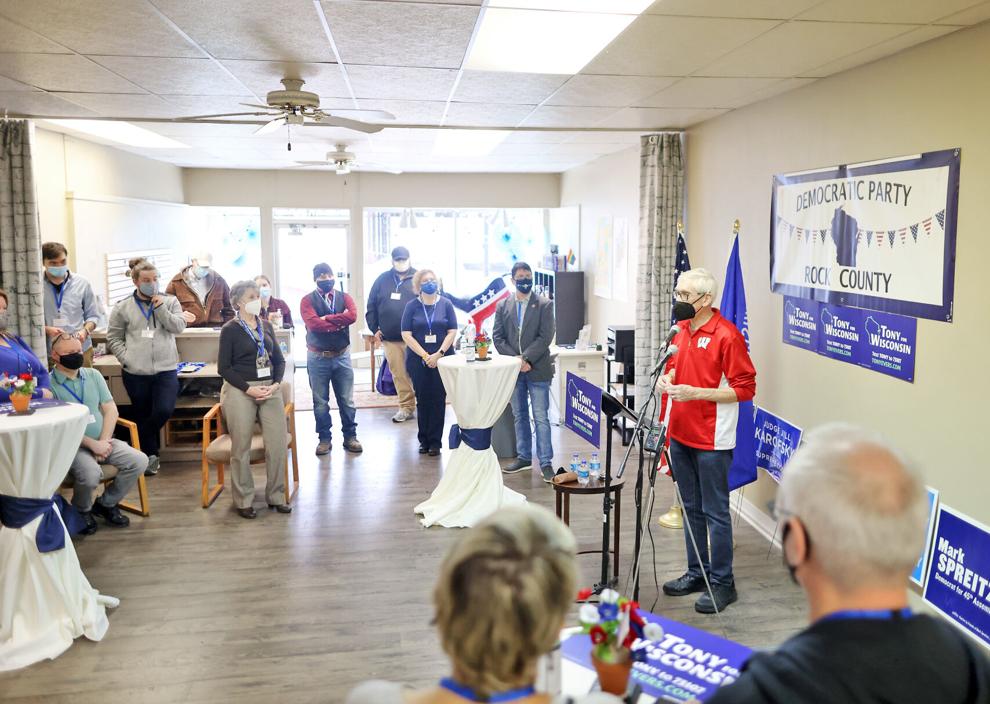 Evers also spoke about increasing funding for schools, including K-12 schools, the technical college system and the University of Wisconsin, all at the same time.
"We have moved, according to USA Today, from the 17th best public school system to No. 8 in the country," Evers added.
Evers told The Gazette he is making sure schools have enough masks and COVID-19 testing kits so kids can stay in school despite the pandemic.
"Everybody understands that kids are better off in school than not," Evers said. "We want them to be careful and safe. We want to be a partner with local public health officers to make sure we get the equipment, but we also know that it's important for kids to be in school and we're going to do everything we can to make that happen."
In his speech to the local Democrats, Evers spoke of fixing over 2,000 miles of roads and thousands of bridges.
"We've had about 1,500 bridges fixed in the state, and that allows farmers to get their product to market in a more efficient way," he said.
One thing he said he is specially proud of is seeing the state's unemployment rate drop to the lowest level, even in the midst of a pandemic. That comment garnered audience applause.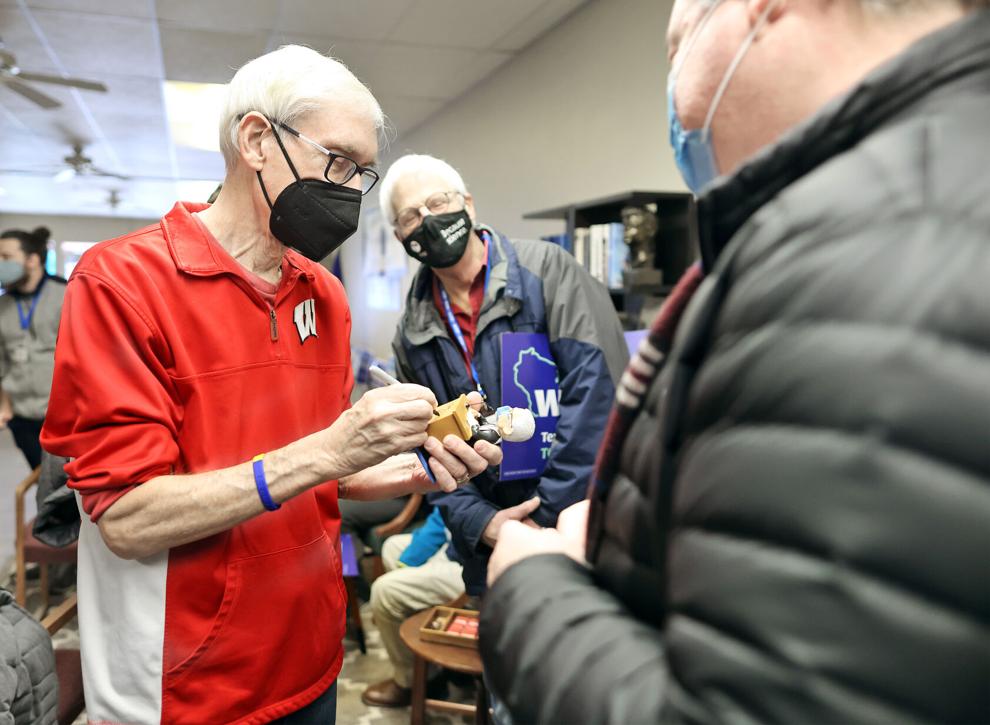 Evers ended his speech with a hopeful message to the local Democrats.
"We have to continue to do the right thing for the people of Wisconsin," he said. "The people care about the schools, they want to have good health insurance. We cannot allow all the good work in this election to be sidelined because of an extreme agenda on the other side. We have made good progress and we've got a lot more things to do."