The Elkhorn City Council on Monday night agreed to sell the city's soon-to-be former City Hall to the Walworth County Historical Society for $1, citing much-needed repairs, the city's administrator said Tuesday.
Administrator James Heilman said the council's vote was unanimous and that he was glad the building wouldn't sit vacant.
"That would be a problem," he said. "There's no doubt the building does need some work."
City officials have a tentative move-in date set for July 4 at their new location—property on Seymour Court near where Highway 67 meets Interstate 43—but he said the moving could happen in the days after that.
The closing date on the current City Hall—at 9 S. Broad St.—is Sept. 1, which Heilman said gives the city plenty of time for any "hiccups."
He also said they will try to work out a way for the historical society to get started on some of the needed improvements, such as waterproofing the basement and repairing the roof, before the city officially moves out of the building.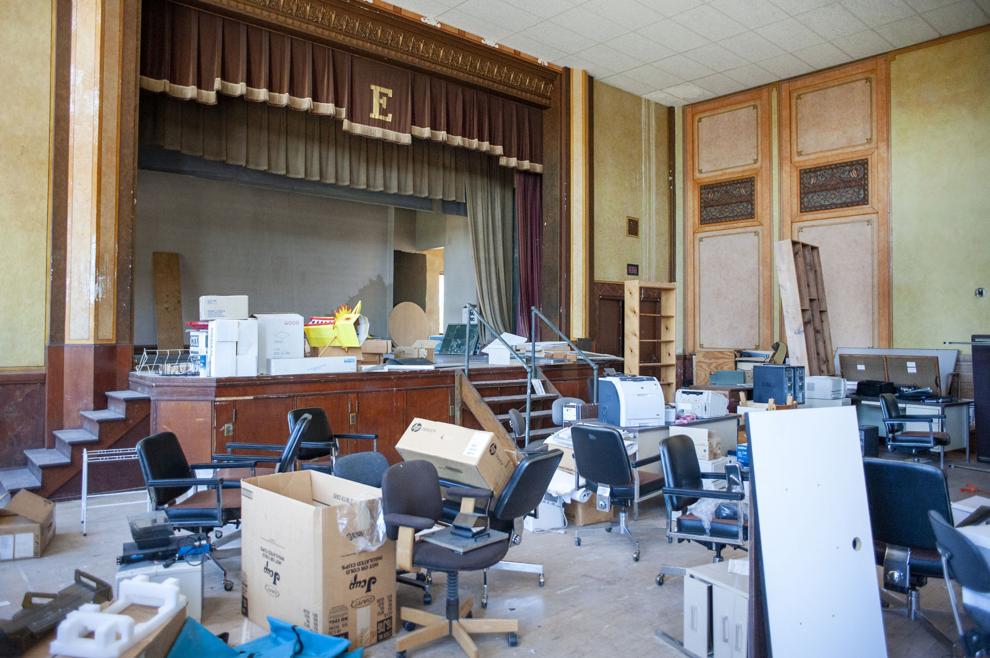 James Boardman, the president of the historical society, said he was "elated" with the move. The new location downtown will have better foot traffic.
He said they were planning to put an addition onto the space they have now, but they found out they weren't allowed to.
"We were going to put a 2,500-square-foot addition on it," he said. "Now, we're going to gain over 10,000 square feet."
The new site for Elkhorn city officials is supposed to have more parking and meeting space. They also won't be as restricted by size on the new site.
Additionally, it's possible the police and/or fire departments could move out by the new City Hall if they want to in the future.
Heilman said Tuesday that they had another prospective buyer who was "quite seriously" looking at buying the Broad Street building "and doing multiple commercial operations."
"But that kind of fell through," he said.
The work that led to Monday's sale has mostly taken place in 2021, Heilman said. The historical society took its first tour of the building in late January.
What's next for the historical society is moving and packing. Boardman said they have to move what is in the resource center at 210 S. Washington St., and Heritage Hall, 103 E. Rockwell St., which houses the veterans museum and the Elkhorn Independent museum.
The goal, he said, is to open up next spring. Perhaps May 1, 2022.
"That's what we're hoping for," he said. "But we need a lot of volunteers to help with that."
"We're looking for members (too)," added Pat Blackmer, who sits on the historical society's board of directors.