They act like college students because they are college students.
They scroll through their phones at a coffee shop, go to the gym to work out and grind through classes they would rather not take but are required for graduation.
But they are a new kind of college student.
In September, UW-Whitewater launched its Learning Is For Everyone or LIFE program. All of the eight students in the two-year program have some degree of intellectual disability.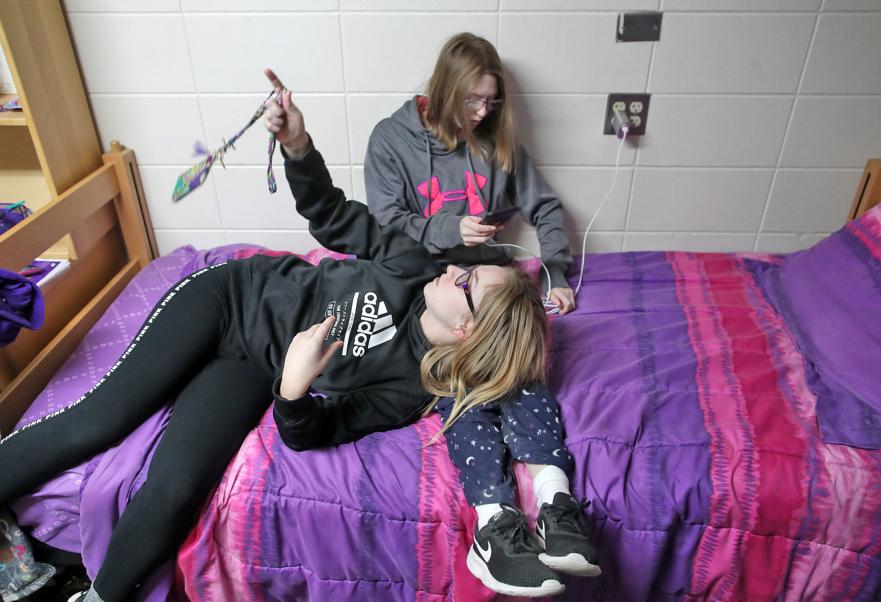 The program was developed by UW-Whitewater Associate Professor of Special Education James Collins.
"One of the major motivations for us in pushing this out is to help give more opportunities and better serve a much-deserving but very under-served segment of the population," Collins said.
UW-Whitewater isn't the first university to have a college experience for people with cognitive disabilities, but it is the first in the UW System.
Wisconsin has five college-type programs for people with intellectual disabilities. They range from a three-year program at Shepherds College that serves only people with cognitive disabilities to a four-year program at Edgewood College.
Many of the students in UW-Whitewater's program toured colleges around the country before deciding on UW-Whitewater. Think College, thinkcollege.net, lists 282 college/work readiness programs in the United States.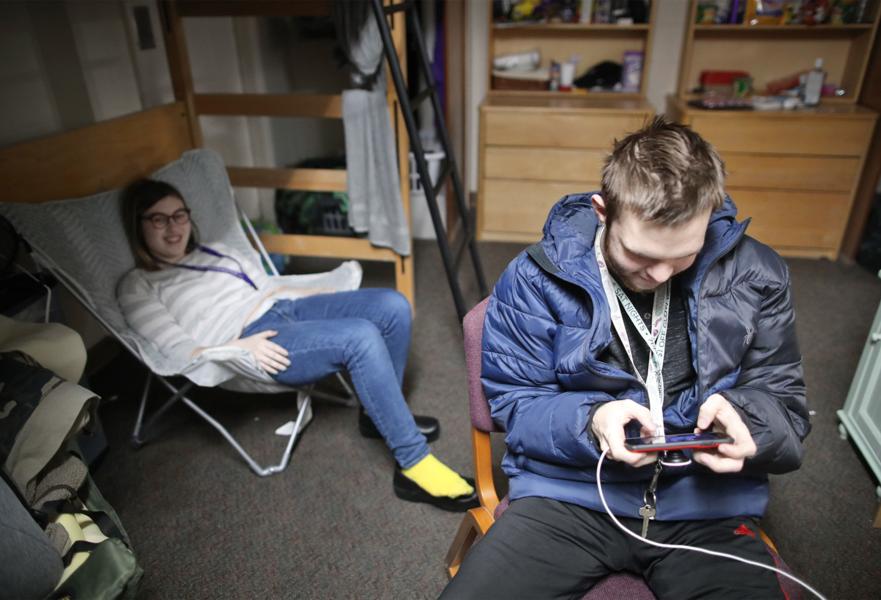 Lola Abu of Madison looked at a college in Chicago that didn't have what she needed.
"The program didn't have enough support for someone like me," Abu said. "I looked in Madison, too, at Edgewood, but it was way too much money."
She looked as far afield as South Carolina.
"I picked Whitewater because it was smaller and closer to home but still far enough away to be away from home," Abu said.
She's interested in working with preschool children.
Nathan Barnes of Kenosha took a sign language class at Gateway Technical College, but the school had only one course. Barnes knows some sign language but wants to learn more.
"I did check out Shepherds College, but it didn't have what I wanted," Barnes said. "I wanted to be with really nice people. I wanted a sign language club or class, but they didn't have that."
Barnes wants to be in some kind of helping profession.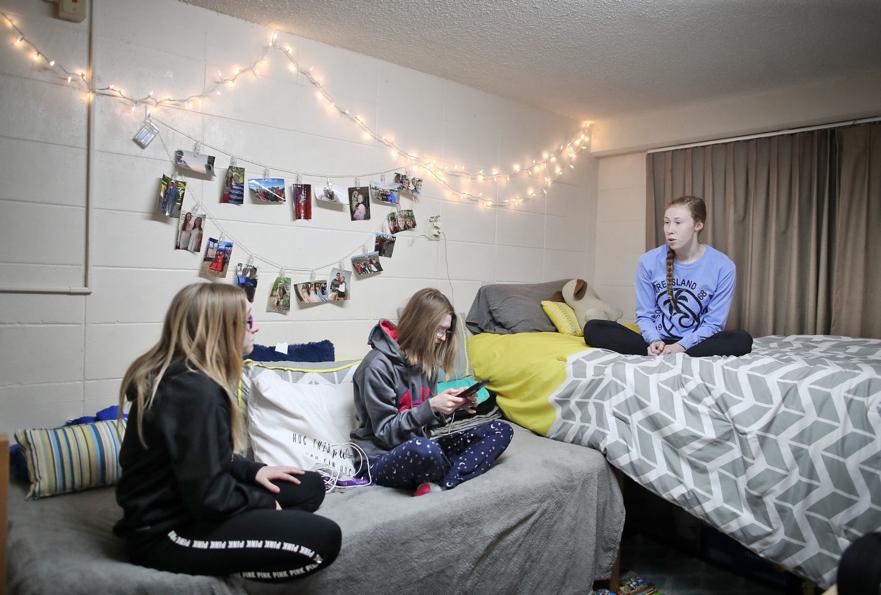 The LIFE program is intended to give students a college experience—the chance to make friends and create memories. But it has other goals, too.
Students have classes in functional academics such as math, reading, writing and communication. They also might want to audit a college course in their interest area. They also attend classes to hone their social and emotional skills.
LIFE students stay in Tutt Hall with traditional students, and it's there they learn and practice independent living skills, such as doing laundry and cooking meals.
Because finding employment is among the goals, LIFE students learn about applying for jobs, managing job interviews, workplace behavior and communication skills. Students engage in internships to see what kinds of jobs they want to do.
Other areas of instruction include social skills, leisure skills, safety, self-advocacy and disability awareness.
Tuition is $24,000 a year. Fees for meals, books and other items bring the total to $31,950.
The program recently was approved as a Comprehensive Transition Program, a federal designation that allows students and their families to apply for federal financial aid such as Pell grants, said Ashlea Roselle, program coordinator.
In addition, IRIS, a state program for adults with disabilities, can pay for some aspects of the LIFE program.
Much of LIFE's training in social, employment and independent living skills is taught—or used to be taught—in high school.
Collins said he understands the challenges high schools face in providing specific training.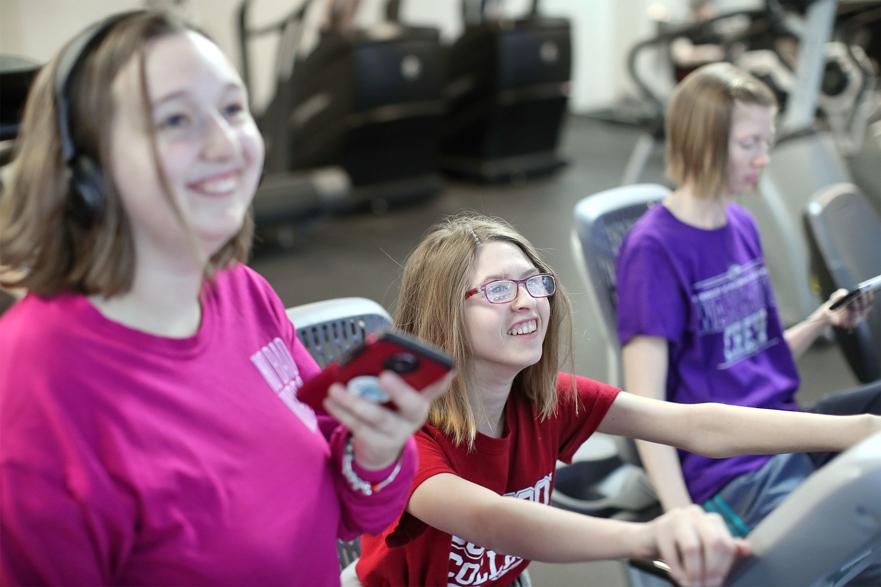 "If you look at the Individuals with Disabilities Act, basically what it says is that students with disabilities need to be served in the least restrictive environment to the maximum extent appropriate," Collins said. "It's the last few words that people—I think, personally—tend to forget about."
People hear "least restrictive" and automatically think of the general education setting, he said.
As for picking UW-Whitewater over a Family Care program, it's about giving students options, Collins said.
People think of high school as serving as a bridge to college and then to employment, he said.
"We're building a bridge for students to college and to benefit from college, not only the programming but the entire college experience," Collins said. "And then, of course, our job is to build that bridge back out into the community for students."
But state agencies such as the Department of Vocational Rehabilitation and nonprofit companies such as Aptiv provide many of those services for free to people with intellectual disabilities. The money comes from funding for Family Care, the state program for adults with disabilities.
Why should the families of people with disabilities pay for training they can get for free?
For Denise Barnes, mother of Nathan Barnes, the LIFE program was exactly the right fit.
Nathan spent some time at Shepherds College.
"At one point, he called me up and said, 'Mom, this is a group home,'" Denise said. "I told him, 'No, Bud, it's really not.' He said, 'They might call it a college, but it's really a group home.'"
He had no peer group there, Denise said.
She believed he was ready to live independently but wasn't quite ready to embrace life's opportunities with confidence.
The LIFE program has given him that peer group and improved his willingness to try new things and meet new people. He's joined a criminal justice club and American Sign Language Club. "He's doing everything," she said with a laugh.
How taken is he with his college experience?
He doesn't wear anything but Warhawk colors.