A ddressing the 430 Whitewater State University graduates and the about 2,000 spectators on a rainy day in May, Cord O. Wells said they should keep their ideals anchored in their future endeavors.
"While you are entering an imperfect society and a changing America, remember that changes do not mean the abandonment of principles or of ideals," the vice chancellor for academic affairs said before retiring a month later after 42 years at Whitewater.
Wells was speaking to the 1967 graduating class of what is now known as UW-Whitewater, according to a May 29, 1967, article from The Gazette.
"No substitutes have yet been found for the principles of free enterprise, the dignity and worth of the individual, universal education for all persons, and a belief (in) individual guidance," he said. "These are the principles which have given us economic security, social justice, the highest standards of living in the world and a deep concern for others."
Apart from service, Wells pointed to another important takeaway, as picked by the university's centennial committee's motto: Growing in truth, nourished by the past.
"You cannot determine which direction is forward without knowing the direction from which you came," Wells said.
This year, UW-Whitewater is holding its sesquicentennial celebration—its 150th birthday. Interviews with those who have worked at UW-W since Wells' speech emphasize service is still a part of what the university has been and hopes to be.
Gov. Scott Walker signed a proclamation that declared April 21, 2018, as UW-Whitewater Sesquicentennial Anniversary Day, calling the school a "premier comprehensive university."
"Throughout its 150-year history, the University of Wisconsin-Whitewater has inspired, engaged, and transformed more than 90,000 graduates who have actively contributed to the growth of the state and nation," the proclamation states.
"(The university) embraces the Wisconsin Idea, is an economic and cultural driver of the state, and takes pride in the programs which prepare students to become lifelong learners who lead successful lives and productive careers."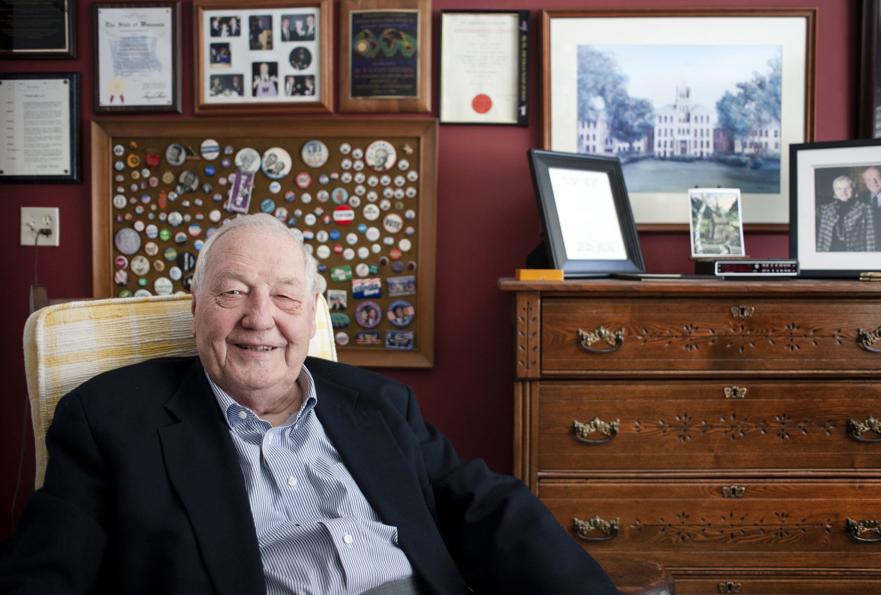 A former chancellor reflects
H. Gaylon Greenhill said he never missed a UW-Whitewater Homecoming. The school's chancellor from 1991 to 1999 retired after 37 years at the university and collected 50 of 51 UW-Whitewater Homecoming buttons, he said.
The wall in his Fairhaven Retirement Community home office is covered with university photos and plaques. The former political science professor also has a wall of political campaign buttons.
Greenhill was back in town before the Purple and White Gala that was held Saturday night.
Greenhill grew up in northwestern Wisconsin, and he has a farm in Chetek. He graduated from what is now known as UW-River Falls, and he got his master's degree and Ph.D. from the University of Illinois at Urbana-Champaign.
Greenhill, now 81, first came to Whitewater in 1962 to be an assistant professor of political science after almost going to a school in Indiana. He said he eventually became the first chairman of the political science department when it separated from social studies in 1965.
When Greenhill arrived, the school was called Wisconsin State College-Whitewater. There have been a handful of name changes in the school's history, and Greenhill said he has "been so impressed" how it evolved into a respected and premier institution.
Classes are more engaging today, and students have more ways to learn material than listen to a 45-minute lecture like they used to, Greenhill said.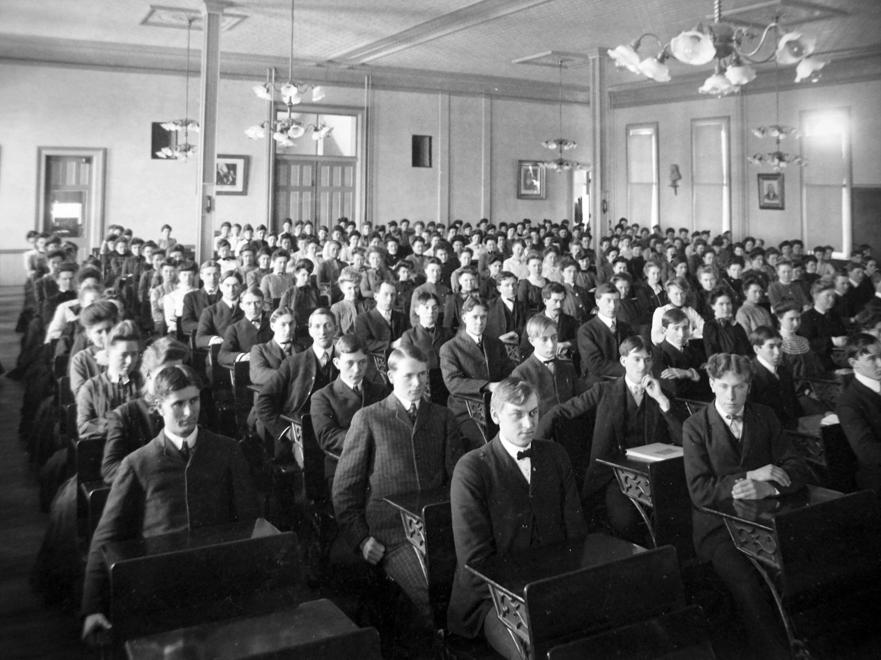 Before research became a part of UW-W's mission, Greenhill said, teaching was "very key" to everyone's job. He said it was a friendly and cohesive group that made up the "family."
Then he caught himself and said "faculty,"
The university did not always feel like a family, however. Greenhill recalled the "unrest" on campus during the turbulent times of the 1960s and 1970s.
But the cohesion eventually restored. During his time as chancellor, Greenhill recalled signing all 2,700 Christmas cards to faculty, staff and friends of the university.
Over time, as the names changed the university also saw increases in enrollment—and with it, more buildings.
Whitewater was "ahead of many," Greenhill said, because of fundraising efforts. With his and others' desires to improve, they needed money.
He said the money went to build buildings but also to provide scholarships, which was a service to those who needed it.
UW-W also had its "well recognized" special education and disabilities program, which Greenhill said helped make a more inclusive campus.
When thinking about what makes a student at the university successful in his eyes, Greenhill pointed to the character of the people turning their tassels on graduation day.
"You certainly hope that they're good human beings and good citizens," he said.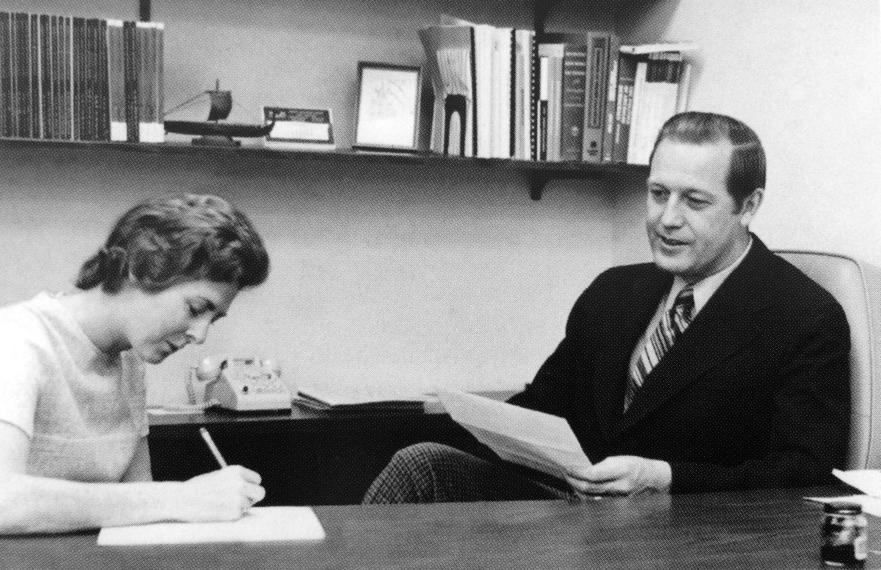 150,000 hours
Ron Buchholz, the director of career and leadership development at UW-Whitewater, said the university has had a "culture of service."
"My feeling is there's an underlying pride that people have about our willingness, (from) faculty, staff, employee and students' willingness to give back," he said. "(That pride) is pretty strong."
Buchholz has been at UW-W since 1984, when he started working with student groups. Of the about 230 student organizations today, he said 100 to 120 do service in some way.
Buchholz has been tasked with what he calls the behind-the-scenes data work on the university's project to log 150,000 hours of community service to celebrate its sesquicentennial.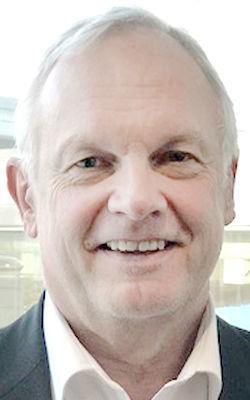 So far, Buchholz's work has been clerical, he said.
The hours will be tallied between Jan. 1, 2018, and April of 2019, to encompass the calendar year 2018 and the 2018-2019 school year.
Some of the events held Friday on Make a Difference Day in Janesville included students building and installing flower boxes at the Janesville Central Fire Station, clearing brush and picking up trash throughout Spring Brook Creek Prairie and landscaping at the Hedberg Public Library, according to Jeff Angileri, an assistant spokesman for the university.
Buchholz said when students involved in service work together with people from different backgrounds, it is a "powerful" experience.
"I can see the passion," he said. "If I go back to my time with organizing student service projects in the 1990s, it was all about passion. It was all about students getting deeply engaged. And when they get deeply engaged and they get motivated, I think there are so many good things that can happen from that.
"That's where deep learning really occurs."