Six months after her husband was banned from campus for repeated claims of sexual harassment, UW-Whitewater Chancellor Beverly Kopper announced Monday she will resign after learning the UW System Board of Regents "would like different leadership," but she is also planning to return in a teaching role in the fall.
"And thus I hereby render my resignation as Chancellor effective Dec. 31, 2018," according to a copy of the letter obtained Monday by The Gazette.
Kopper is planning to return to campus, however, for the 2019-20 academic year as a tenured professor in the psychology department, according to a Dec. 6 letter from Cross to Kopper.
She will be on paid leave with her chancellor salary of $242,760 until the end of August 2019, when she will start receiving a nine-month salary of $118,308.
"The new Chancellor or their designee will work with you to determine the appropriate instructional assignment beginning with the UW-Whitewater 2019-20 Fall Semester," Cross wrote.
Cross also wrote to Kopper on June 22 about his decision to punish her husband, Alan "Pete" Hill, after reviewing an investigation into claims he sexually harassed female employees.
The agenda for the UW Board of Regents' Dec. 6 meeting says in closed session the regents were to "consider taking a personnel action to discipline or terminate a chancellor."
Cross wrote to Kopper in a letter dated Monday that he accepted her resignation and thanked her for her service to the university.
Since Kopper took over the university's top job in July 2015, Hill had served in an unpaid, mostly ceremonial position called "associate to the chancellor."
Multiple sources confirmed to The Gazette that Kopper did not speak at Saturday's winter commencement ceremony, although she had been scheduled to do so. Provost Susan Elrod spoke in her place.
Kopper's announcement did not include a reason as to why she was resigning. But ever since the news about her husband broke Sept. 14—after almost three months of keeping the decision under wraps—she has faced calls to resign, including from elected officials at the state and local level.
A UW-W spokesperson directed all questions to the UW System. Those questions included who will serve as interim chancellor and how the process for selecting a new chancellor will play out.
Heather LaRoi, a spokeswoman for the system, sent The Gazette the letters Kopper wrote to Cross and vice versa.
Student Body President Tom Kind told The Gazette that Kopper held a meeting with him and other shared governance leaders at 9:30 a.m. Monday to prepare them for the announcement, which came shortly before 11 a.m.
Kind said he learned at that meeting there was not yet a decision on an interim chancellor. He said he expects more meetings this week, which is during final exams, to work out how the university moves forward.
Hill, according to documents, has denied the allegations. Kopper previously said she supported the decision to ban him from campus, but in a letter to Cross this summer she expressed "concerns" about some of the statements of fact.
Student leaders respond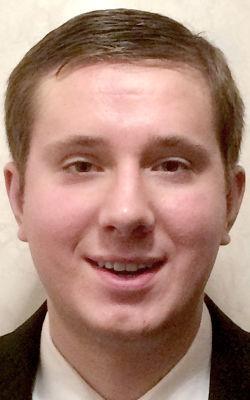 Jimmy Schulgit, a Whitewater City Council member and senior at UW-W, told The Gazette on Monday that Kopper's resignation will be "helpful" in allowing the university to move forward.
When asked about how the student body felt, Schulgit said most people did not feel Kopper should be punished for what Hill did.
"As you can imagine, this is a challenging and unique set of circumstances for me as a wife, as a woman, and as your Chancellor," Kopper wrote in September.
But at the same time, Schulgit said, there were questions as to how Kopper handled the accusations, including how quickly Kopper informed students.
The decision to ban Kopper's husband from campus, which happened in June, remained quiet until Sept. 14. Kopper wrote about the decision in an announcement to campus minutes after the Milwaukee Journal Sentinel received documents about the decision from an open records request.
The length of time students were left in the dark from when Cross punished Hill to when Kopper told the campus about it "speaks for itself," Schulgit said.
Kind, the president of Whitewater Student Government, said Kopper's resignation "wasn't entirely unexpected."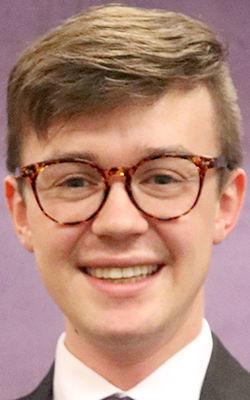 "I would say we had a fairly divided student body," he said, referencing those who supported Kopper and those who wanted her gone.
Kind said his communication with Kopper has been good, but he has the same questions many others have.
Going forward, Schulgit said, there are still unknown facts, including what came of the investigation the UW System opened after the news broke. The Gazette has a pending records request for those reports.
In looking for the next chancellor, one of the most important things is the creation of an environment where people feel safe, Schulgit said.
"We want to make this a welcoming environment for everybody," he said before news broke Kopper was planning to return as a professor. "Not an environment where people are afraid to report wrongdoing."
Kind said he wants the new chancellor to be student focused, relatable and strong at making relationships across the community.
He wants someone who will meet you once and work really hard to remember your name, he said.
Calls to resign
After news about Hill broke in September, some people called on Kopper to resign. Among them were state Sen. Steve Nass, R-La Grange, and former Whitewater City Council member Stephanie (Goettl) Vander Pas, who recently vacated her seat.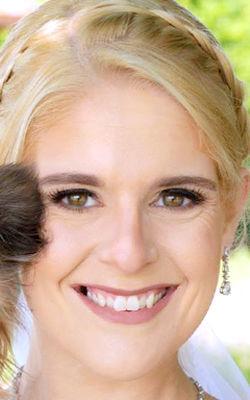 Vander Pas said Hill touched her inappropriately when she was a UW-W student. This weekend, she directed questions about Kopper to her attorney, Lisle W. Blackbourn.
"Our thoughts remain with Stephanie and the other women who have been victimized by the illegal and inappropriate conduct of certain individuals and by the inaction of Wisconsin's higher education system," Blackbourn said in a Monday statement.
The women enrolled at UW-W with goals and dreams, but those "have been shattered," according to the statement.
"The focus must be on making sure these women are given the help they need to cope with the adversity and pain that has been inflicted upon them," Blackbourn wrote.
Nass, who has served as vice chairman of the Senate's Committee on Universities and Technical Colleges, said Monday the campus can now look to the future.
"While today's resignation opens the door for positive change at UW-Whitewater, none of us should forget the healing that continues for the students and employees negatively impacted by the alleged conduct of Mr. Hill and the failure of top-level administrators to prevent these circumstances," Nass said in a statement before learning Kopper would stay as a professor.
Nass was "outraged" by the revelation, Nass' Chief of Staff Mike Mikalsen told The Gazette, adding the senator was trying to speak with Cross to find out why she was coming back.
Nass' office sent a news release Monday evening that said Cross' agreement with Kopper would be a "scam" for taxpayers. The release said Kopper would make $161,840 with full benefits in the eight months on her current salary.
"This insult to the students, faculty and taxpayers can't be allowed to stand," Nass said in the later release. "As we face the increasing possibility of a recession next year, there will be taxpayers that may lose their jobs in 2019 but be expected to pay taxes and tuition for their kids to finance a former Chancellor doing almost nothing for eight months."
Monday's announcement
Kopper's announcement does not say why she is resigning. Instead, the letter thanks the campus community and lists accomplishments of which she is proud.
Cross in his letter to Kopper also listed some of her "many accomplishments," such as emphasizing undergraduate research, career-focused internships and student employment. He also praised her "increased programming for veterans and service members."
Kopper first came to UW-W in 2010 after working at the University of Northern Iowa. Before becoming UW-W's 16th chancellor, she served as provost and vice chancellor for academic affairs.
In her announcement to the campus, Kopper celebrated records for retention rate and fundraising. She also pointed to the opening of the Mary Poppe Chrisman Success Center and initiatives such as the Warhawk Emergency Fund, which provides financial support to students in immediate need.
"Higher education is in a period of unprecedented change, but through it all, you—the students, faculty and staff of this amazing University—have never lost sight of our core values," Kopper wrote. "Always remember your work is noble work.
"I will forever have a place in my heart that you have touched that is Warhawk purple."