For Kenny Yarbrough, who in May 2018 was just beginning as UW-Whitewater's chief equity, diversity and inclusion officer, stepping into Roger Pulliam's legacy was intimidating.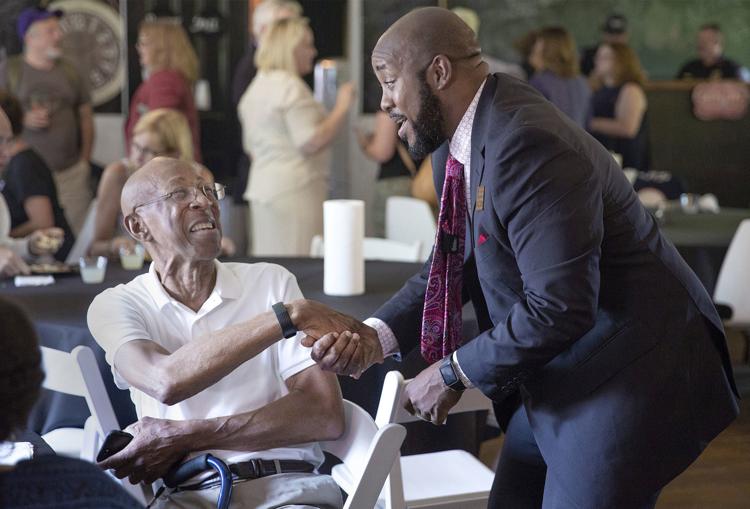 It was unforgettable when Pulliam drove Yarbrough back to the airport after his interview, stopped his truck and said, "Boy, I'm gonna tell the chancellor you're my replacement."
It felt like watching a parent leave before the first day of kindergarten when Pulliam said, "All right, the university is in your hands," and just left.
But Pulliam was leaving Yarbrough to swim not sink when he offered a reassuring, "You got this." The two later had lunches or dinners every week for the next four or five months, Yarbrough said.
Even though he's relatively new to UW-W, Yarbrough seems to be one of what he calls the "Pulliamites"—the countless individuals touched by Pulliam's wisdom, generosity and love.
And they are now left to carry on Pulliam's legacy, using the infrastructure he built to make first-generation, low-income and multicultural students welcome and successful in higher education.
Pulliam, the consensus builder, the trailblazer, the longtime champion of diversity, equity and inclusion at UW-Whitewater, died Feb. 12. He was 77.
Pulliam was at UW-W from 1989 through 2018 in various roles, including assistant vice chancellor of academic support services, director of advancement and the interim for the position Yarbrough now holds.
A service is planned for 1 p.m. April 13, but the location has not yet been determined.
Pulliam's list of hobbies and interests included jazz, blues and theater. When it came to the outdoors, he enjoyed fishing, camping, biking, tennis, jogging, skiing, golf, gardening and canoeing.
But he is best known as a "champion" for making the campus an inclusive place for all students.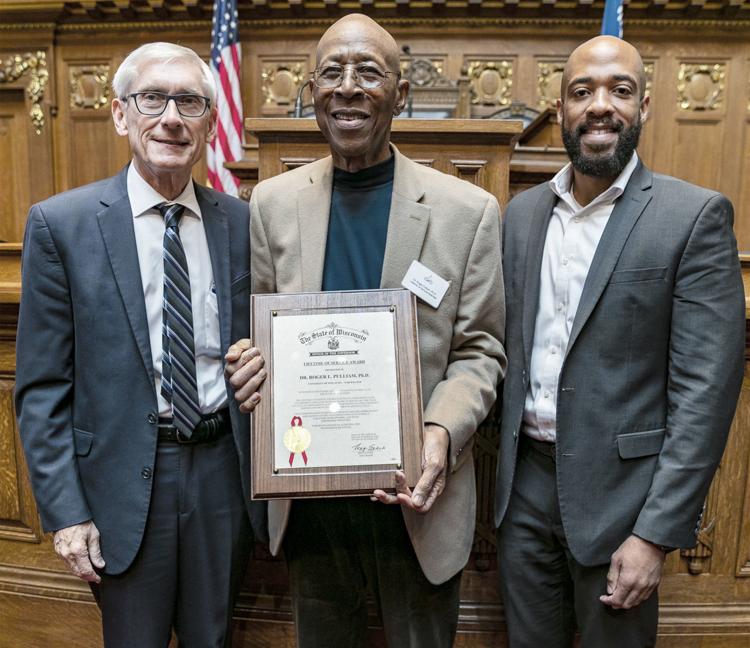 A legacy and a promise
James Parker, a professor emeritus from UW-La Crosse, first met Pulliam at a minority studies conference in 1975.
The two continued on their own paths until they were reunited on the state Council on Affirmative Action after Parker was appointed in 2004. There, the two worked to promote programs in education and in state agencies.
One area of note to Parker—Pulliam's work at UW-W, such as in developing programs to provide scholarship support. Pulliam's innovations and "magnetic" personality made UW-W an attractive place for students, he said.
"(He was) building programs there that made it, from my point of view, one of the most advanced universities dealing with disadvantaged and minority groups in the state," Parker said.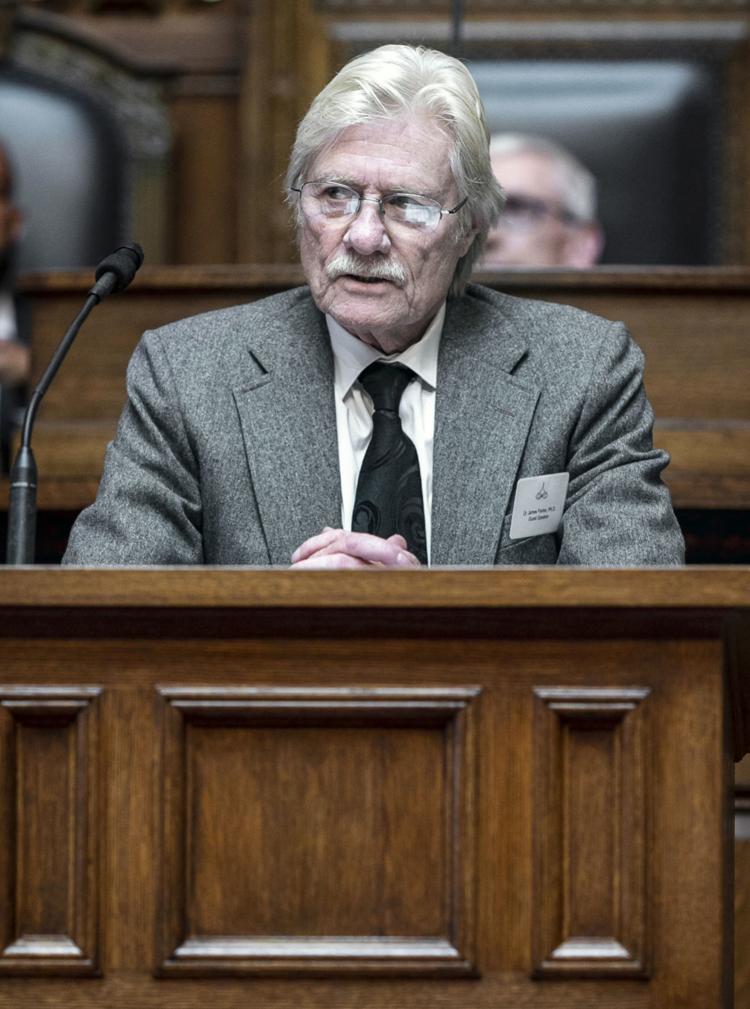 Pulliam had his hand in the Upward Bound, McNair Scholars and King/Chavez Scholars programs, as well as helping students travel and study abroad. He also founded the National Black Student Union in 1998.
Adín Palau is chairman of the council and works at UW-Madison. While he did not get a chance to work with Pulliam, Palau said his legacy of making students into successful citizens was well-known.
"He believed in the access of education and dedicated his academic life to opening the doors of university for everyone," Palau said.
When disagreements got "mildly heated" on the council, Parker said, Pulliam "would bring to the table his quiet assurance and a calm that helped always move us in the most productive and progressive direction."
Parker last saw Pulliam in October and was looking forward to seeing his old friend again in spring. He said he will miss their quiet conversations.
Pulliam—like a lot of great educators do—had a way of believing in people even when they didn't believe in themselves.
"He always said something to the tune of, 'Don't wear my shoes. Wear your own shoes. So, create what you need to create because I've done what I needed to,'" Yarbrough remembered.
After he found out about Pulliam's death, Yarbrough spent most of the day in "crisis mode," notifying and checking in on others. It wasn't until that evening, when he could finally sit down, that it all hit him.
But Yarbrough refuses to let Pulliam's legacy die with him.
"That is a promise that I made to his daughter, and that is a promise that I made to myself," he said. "That we would not let that happen."
'Angel on Earth'
Lessons from Pulliam were not limited to academics. Sometimes they were about food.
"So, he talked about the importance of eating right," recalled Monica Kelsey-Brown, who studied at UW-Whitewater and later worked under Pulliam, her longtime mentor.
"I remember we used to always put salt on our food. He used to always take the salt shaker out of our hands," she said with a laugh.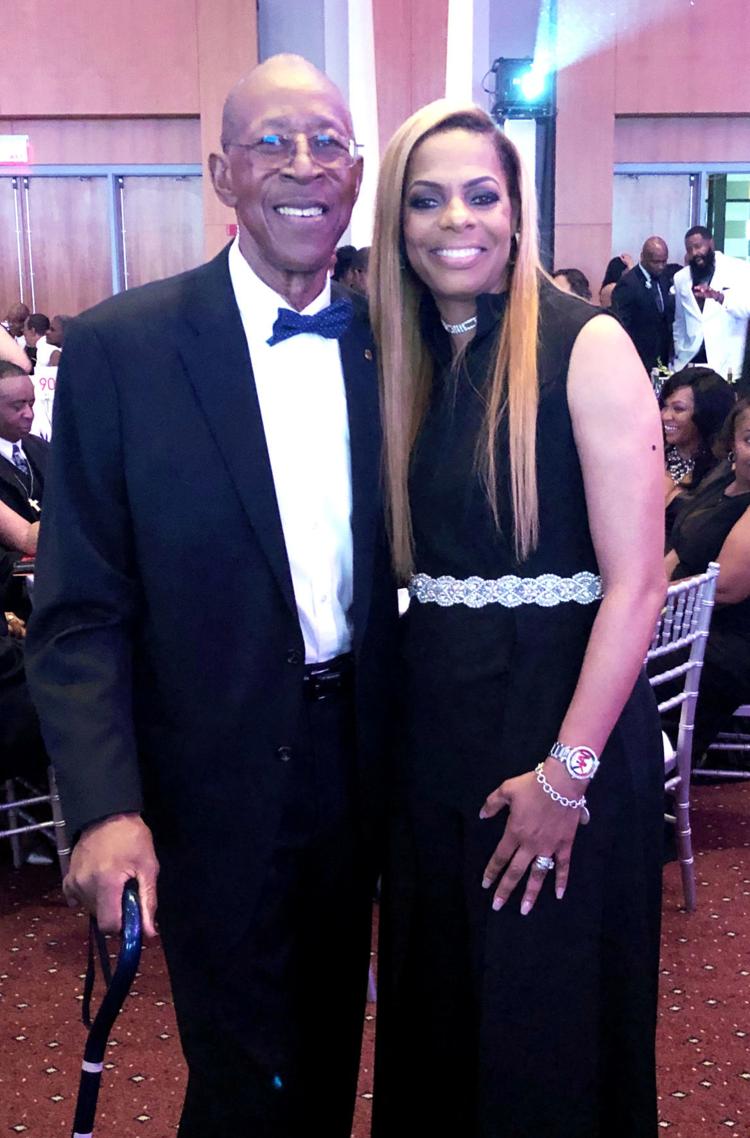 Other times, she said, Pulliam would make his lessons about exercise or being well-read.
Kelsey-Brown said he also stressed financial literacy. She remembered before her first "real job" he made her open up mutual fund accounts.
Kelsey-Brown, an assistant superintendent at the Brown Deer School District who got her doctorate from UW-Madison, still has those accounts today. She has passed some on to her nephews—an example of how Pulliam's legacy "cascades" into the next generation.
Pulliam knew education was the key to student success, but he wanted his lessons to be broader than that. He was all-involved, always ready to do whatever it took for his students.
Kelsey-Brown called Pulliam her "angel on Earth." If students needed a car to get groceries, Pulliam would lend them his own, she said.
He was selfless. Yarbrough said Pulliam never wanted attention and would almost grimace when others listed his accomplishments.
Friends and colleagues said he was an absolute gentleman, considerate, always happy, genuine and a pioneer. He grew up in Gary, Indiana, and was a first-generation college student himself.
Every time Kelsey-Brown asked how he was doing—no matter what was going on—he was "always OK," she said. He was a rock, even when he went through his own struggles.
And he said he was OK even a few days before his death. Kelsey-Brown called him Feb. 7, the Friday before he died.
She said it's still surreal that her mentor isn't around anymore, but she's glad she called to check on him.
"I was able to tell him I love him," she said. "Then he was gone.