Some Janesville high school students have forged careers in show business, but breaking into a professional theater career is a hard road.
A new program at Parker High School will give future students a greater advantage in the theater arts.
The Janesville School Board on Tuesday heard about a new performing arts academy that is scheduled to begin at Parker in fall 2021.
Superintendent Steve Pophal told The Gazette in a separate interview that Parker has one of the foremost musical theater programs in the state, so the academy is a good fit.
Parker musicals are only after-school extracurriculars, however. The academy will involve classes during the school day, taking up about half a student's class time, Pophal said.
Academy classes likely will include acting, dance, musical theory, voice lessons and technical aspects of theater such as lighting, sound and set building.
Students still will take math, English and other classes they need to meet state and local graduation requirements, Pophal said. The dance class will satisfy the physical education requirement.
The four-year academy will be designed for students who see themselves going on to professional careers in the performing arts.
The Hendricks Family Foundation will fund the planning process and the academy's first two years. The only string attached is that the academy must be at Parker, Pophal said.
Members of the Hendricks family have contributed to the Parker musical theater program in recent years, after a family member and Parker student got involved in the musicals, said Jim Tropp, longtime musicals director.
"They saw the worth of this program, and they saw the help we needed to make things better, and they were in a position to do it," Tropp said.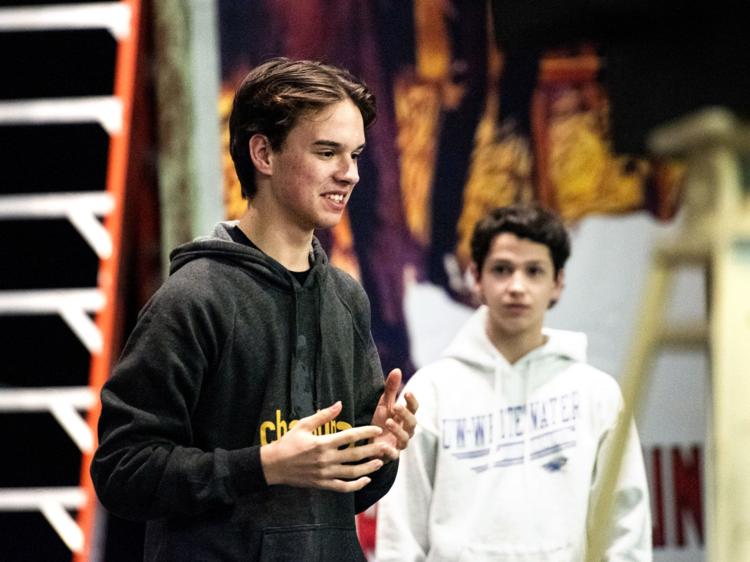 If 20 to 30 students enroll in the first year, the foundation funding would be $120,000, Pophal said. If enrollment were 40 to 60 students, it would be $152,000.
Pophal said it's impossible to project how many teachers the academy will need. As the academy draws students from other programs, it's possible the other programs would lose positions as the academy gains positions, so no additional funding would be needed.
The academy likely will draw on local graduates who are theater professionals, who could guest-lecture, Pophal said.
The academy could draw transfers from neighboring school districts through the state's open-enrollment program, Pophal said. State funding would transfer from those students' home districts to Janesville.
Pophal said it's impossible to predict, but he guessed only a handful of students from other districts might take that opportunity.
The program might also attract students from crosstown Craig High School, Pophal acknowledged.
Formal approval of the academy is needed from the school board, he said, but the board also will be asked to approve the new courses in November.
Students will be able to sign up for the academy during the annual sign-up period next January.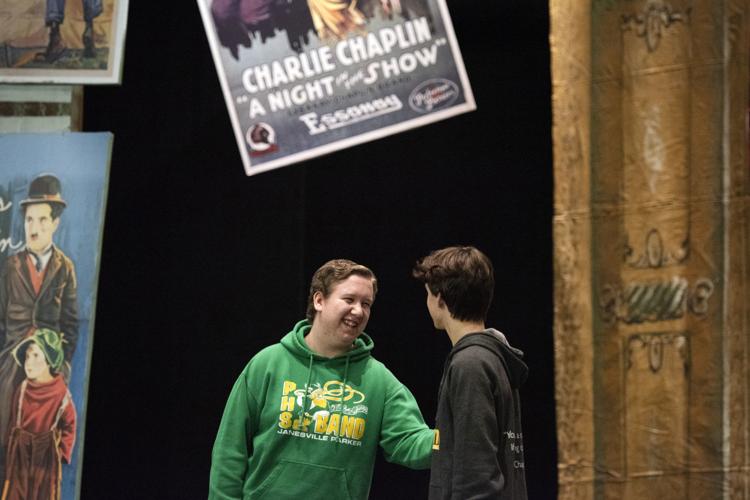 Pophal said the academy will be like other hands-on learning programs in the high schools, such as the advanced construction classes, in which students build a house, and Craig High School's new Elevate program, in which students work on projects for local businesses and nonprofits.
Eventually, plans are to provide in-depth, hands-on, career-related programs in a variety of careers, Pophal said.
Such opportunities can be big motivators.
"We're trying to get kids excited about school and be excited about what they're learning and see the connection and relationship between what they are doing and what they might be doing in the future," Pophal said.