A year overdue because of the COVID-19 pandemic, 1971 Parker High School graduates finally gathered for their 50th—turned 51st—reunion this past weekend.
On Saturday, May 14, about 25 former students met for a tour of the high school building and to watch a recording of Parker's 1971 state championship basketball game.
Mary Kaye Dorn helped coordinate the celebration. Dorn's husband and high school sweetheart, Dennis Dorn, is also a 1971 Parker graduate. Dorn said 11 couples who met in high school and were part of Parker's class of 1971 stayed together and got married, out of about 400 total graduates that year.
Dorn said many of classmates and their spouses came from all over the U.S. including from California, Kentucky, Utah, Alaska and Texas.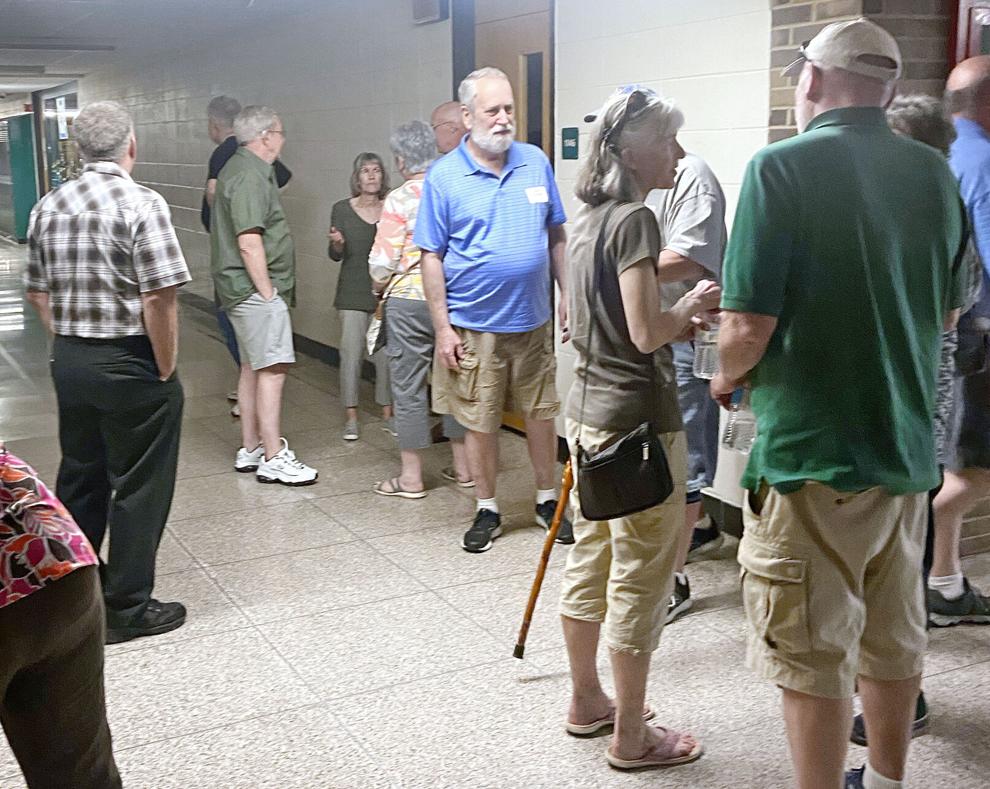 "I just thought it really cool to come back and see how much was different from when we started in this school," she said.
Dennis Dorn added that the biggest change from 1971 was how many fewer farms and agriculture-related businesses are now in the area. He joked that back in the day Parker was known as "Cow Pie High."
John Schwalbe, now of Beloit, hadn't been back to the high school for a few years and said he enjoyed seeing the changes. Schwalbe's father was the woodshop teacher when he attended Parker.
"My dad had a machine shop down there when we were in high school," Schwalbe said. "A lot of the equipment has changed; it's been updated. It's better to work with it, better than what students had to work with when I was going to school here."
Mary Kaye Dorn said she was impressed with the variety of directions students can go now when they leave high school. Schwalbe echoed that, saying his son couldn't go to technical school back in the day because of the cost, but now the school works with local colleges to help.
After the tour, the Dorns, Schwalbe and their classmates and spouses watched the 1971 state championship basketball game in a small auditorium at Parker. Many students cheered when Parker made a basket, just like they did when they saw the game in person back in '71.
"The night before the state championship, we played sectionals and a lot of people actually spent the night in the fieldhouse," Dennis Dorn recalled.
Mary Kaye Dorn noted that Parker didn't miss any free throws in their championship game. Parker beat Milwaukee Rufus King 79-68 with help from head coach Bob Morgan and assistant coaches Dale Barry and Dan Madden.
Dennis Dorn said members of the 1971 basketball team and the one living coach, Dan Madden, got together the night before the reunion, on Friday, May 13, for dinner. Ten of the 14 players attended.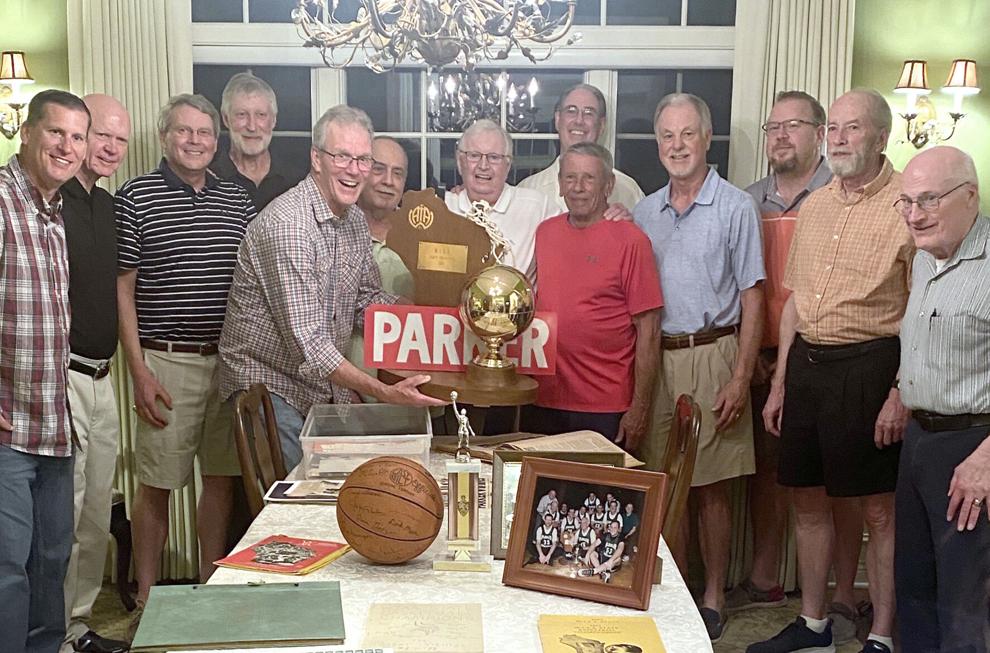 Though two of the basketball coaches, Morgan and Barry, have since passed away, the sons of both coaches, Mike Morgan and John Barry also attended the dinner. Player Mike McGrath has also passed away. John Barry is the sports editor at The Gazette.
Later that day, around 100 people from the class were in attendance at the anniversary dinner at the Janesville Elks Lodge.