Corey Saffold has not taken the traditional path to get where he's at today.
The 41-year-old Milwaukee native is the director of safety and security for the Verona Area School District. He's also a new member of the UW System Board of Regents.
But he hopes to wrap up his bachelor's degree in criminology at UW-Whitewater by next spring. After that, he might pursue a law degree.
He's doing that not necessarily because those degrees will get him where he wants to go—he said he's already there.
"What's interesting about what I'm doing right now is I'm already working in the position that I would be in if I had a degree," he said during an interview last week. "And so I've taken a different path. I've worked my way up by using my life experience. …
"My purpose, really, for a law degree is just to gain more knowledge."
Gov. Tony Evers on June 1 announced that Saffold, who has been taking classes online at UW-W while working full time, was one of his three appointments to the Board of Regents.
UW-W recently had another student representative on the board. James Langnes III, who graduated in 2017, served on the board as a student and now works for U.S. Rep. Bryan Steil.
Saffold said he represents everyone in the UW System, but he is officially the nontraditional student representative.
He wants to create more educational paths for nontraditional students, such as by expanding access to online schooling and strengthening recruiting in rural areas of the state.
"I want to make sure that there's a wide-open highway for nontraditional students to return to higher education," he said.
Here are more answers Saffold gave to questions about his life and the state of the UW System and the country.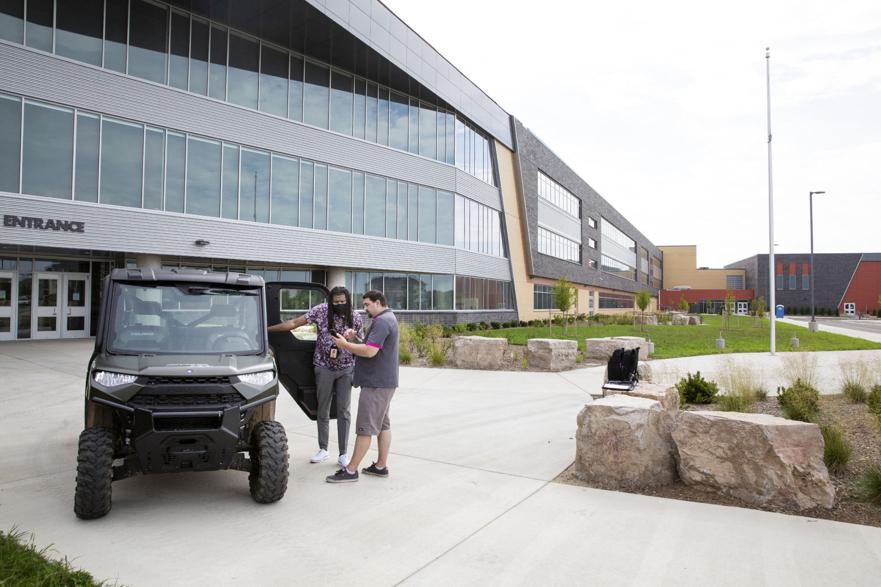 Big issues facing UW System
When it comes to having some students return to campus this fall, Saffold said he wants to leave such decisions to experts who are studying and following the coronavirus pandemic. He said each campus is different.
Saffold was not on the board during the failed search for a new UW System president, so he said he could not comment on the search process. But he said he wants the next candidate to share the system's values and take them to the next level to benefit all schools, students, staff and faculty.
He said as a new regent, he's listening, asking questions and learning so he can better use his voice.
His background
Saffold said when he was about 17, a police detective chose to give him a second chance instead of punishing him. The detective, he said, acknowledged the bright future Saffold had in front of him.
"I knew that the same way grace was extended to me, I had to extend grace to others," he said.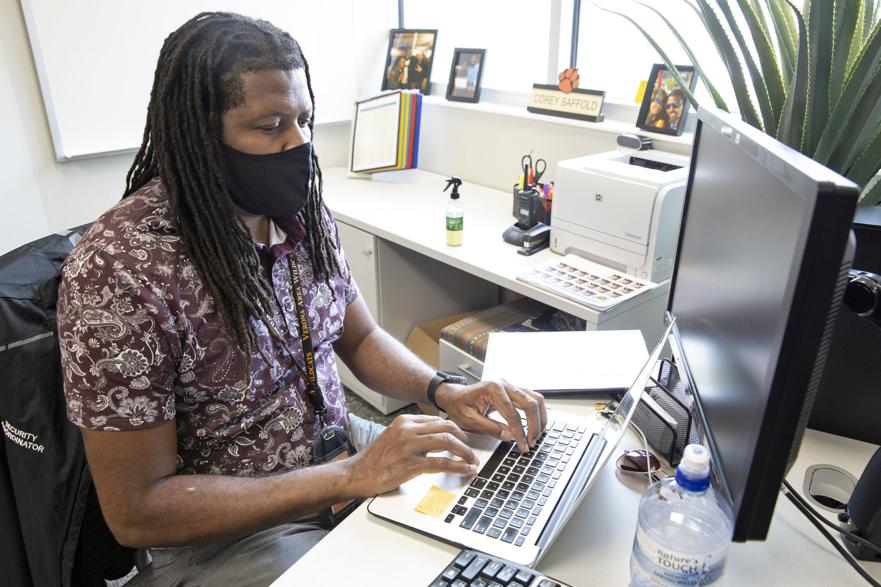 Police in schools
A significant part of Saffold's police work involved working in Madison schools.
The Gazette analyzed school and police data for a June 26 story that reported Black students at Janesville public schools were cited, arrested and referred to juvenile authorities at a rate more than seven times higher than the rates for other races.
One of Saffold's first problems to look at in Verona was the number of police responses to the high school. After one year, the school dropped from 32 calls to just two, he said.
To close disparities, he said districts first have to acknowledge them and listen to concerns of students and the community. Then districts should put together systems of measurement to quantify the problem.
"And then you pull those measurements, and one by one, you problem-solve each of them," he said. "You come up with a permanent solution that will address each of those areas that you just researched."
Each year thereafter, districts should re-evaluate the systems they put in place, he said.
Even as a former officer, Saffold said he understands how Madison students don't trust police, and he understands why the school board decided not to have officers in schools anymore.
With racism and policing gaining more national attention since the murder of George Floyd, Saffold used the words "traumatizing, sad (and) frustrating" to describe some of his feelings over the last few months.
"Racism continues to be this weapon that leads to the death of people who look like me," he said. "It's very, very tiring. It's (a) heavy weight."