Gov. Tony Evers signed two bills into law at Milton High School on Tuesday, but the measure funding suicide prevention programs was the one that sparked the most questions from students.
Assembly Bill 528 directs the state Department of Public Instruction to establish a grant program supporting peer-to-peer suicide prevention programs in Wisconsin schools.
Senate Bill 230 allows more flexible licensing for teachers to help get more of them into the workforce.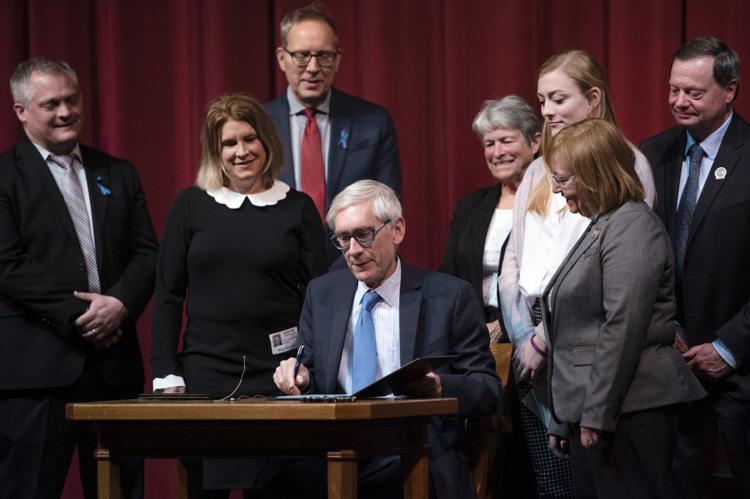 Mental health was on the minds of many students, who asked multiple questions about mental health services and the bill.
The governor told students the bill provides "another tool in the toolbox" to break the stigma surrounding mental health issues.
Evers and Sen. Janis Ringhand, D-Evansville, said suicide has touched both of their families. Ringhand said she believes the bill will have a major impact.
"It has special meaning to me because I lost a nephew to suicide back in 1988," Ringhand said.
"And at that time, there really weren't many self-help groups, so this is really a step in the right direction to get kids to talk about their feelings, to get the support of their peers and get a better understanding of what the issues are and what they're going through," she said.
Evers said he also lost a nephew to suicide.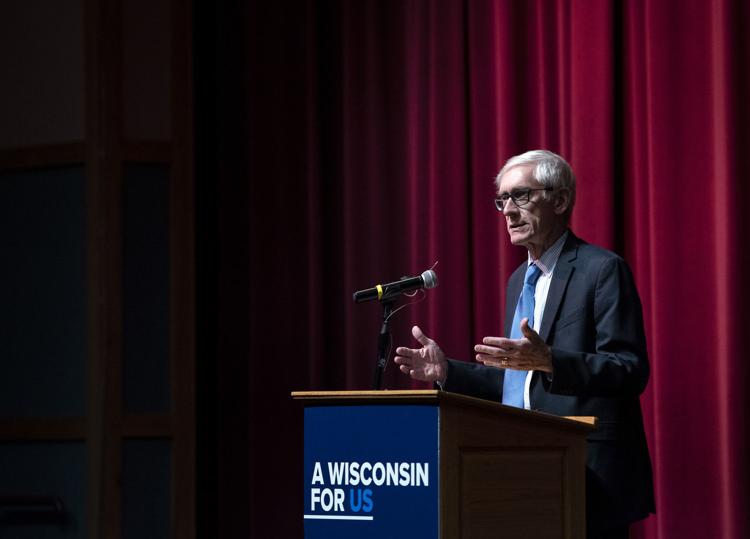 More help for students battling mental health crises is coming, Evers said.
He predicted that the state will have a crisis center to help those with mental health issues despite a 2019 veto of a proposed $15 million crisis center in northern Wisconsin. An attempted override fell two votes short in the Assembly.
Evers likened the process of approving the facility to making sausage, in that it goes through a lot of steps and gets input from a lot of people along the way.
"Do I think there should be a crisis center in northern Wisconsin? Absolutely," Evers said. "…There will be one at some point in time, but we have to follow a good process so that there's good discussions, so that we have the sausage made the right way."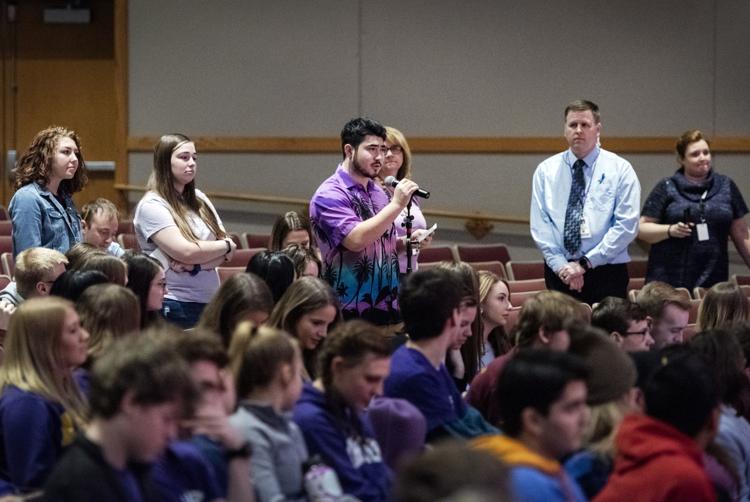 Evers said mental health awareness is growing, but its sudden prominence is partly because such issues have been ignored in the past. He said northern Wisconsin in particular needs help because some students don't have mental health professionals within 200 miles of their homes.
"If I had a magic wand, I would find ways to make sure that there were mental health professionals all across the state of Wisconsin. That's critical, so we have to find a way to make that happen," Evers said.
Michael Dorn, a math teacher who works with Project Maria, an eating disorder awareness group, asked Evers about the lack of insurance coverage for mental health treatment and the shortage of mental health professionals.
"The state has a role to play in what parts of insurance are required," Evers said. "I think we need to look long and hard at that to make sure that all insurance companies in the state that offer health insurance, those companies need to have some kind of piece in their policy that allows it to happen a much better way."
He said the state might consider helping students with educational costs if they complete certain mental health care programs or degrees.
"If need be, we're going to have to start subsidizing preparation of those folks and even subsidizing, getting people in all across the state," he said.
Grace Quade, a junior and founding member of the school's NAMI Raise Your Voice Club, which shares resources and sparks conversations about mental health, said Evers' signing of the mental health bill is important.
"Through these bills, youth across Wisconsin will learn how to effectively support their peers in times of need, and efforts will be made to break down negative stigma surrounding mental health and suicide prevention," she said. "All students face mental health challenges to varying degrees."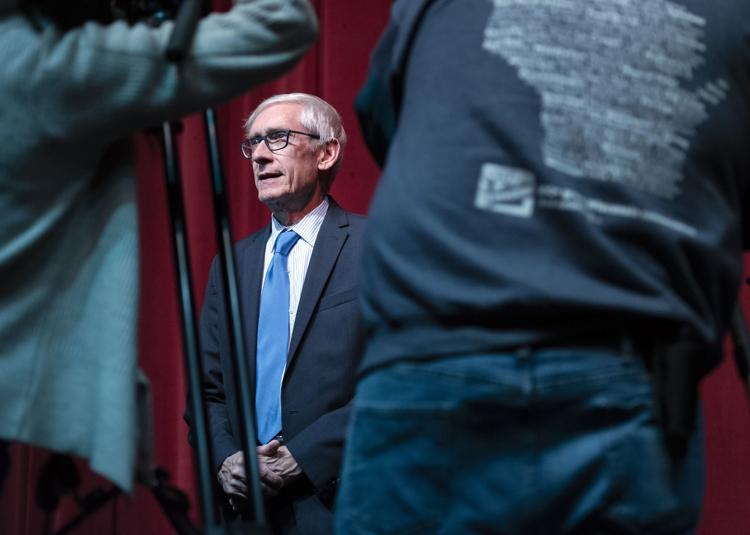 Principal Jeremy Bilhorn said by signing the bills at Milton High School, the governor gave students a valuable learning experience.
"Today we get to see part of the lawmaking process in action," Bilhorn said. "What we teach in the classroom when we talk about how government works in Wisconsin, we get to see a very important part of that happen today."