School secretaries have been writing letters to kids at home.
Teachers have been holding car parades, posing in their pjs, sending photo messages via Facebook and doing everything they can to make sure they connect with kids in ways that go far beyond reading and writing.
Academics are important, Janesville School District leaders say. But connection between students and their teachers is just as—if not more—important.
"Relationships are key," Lincoln Elementary School Principal Shawn Galvin said. "They're the difference between kids performing academically or just showing up."
Van Buren Elementary Principal Stephanie Pajerski agreed.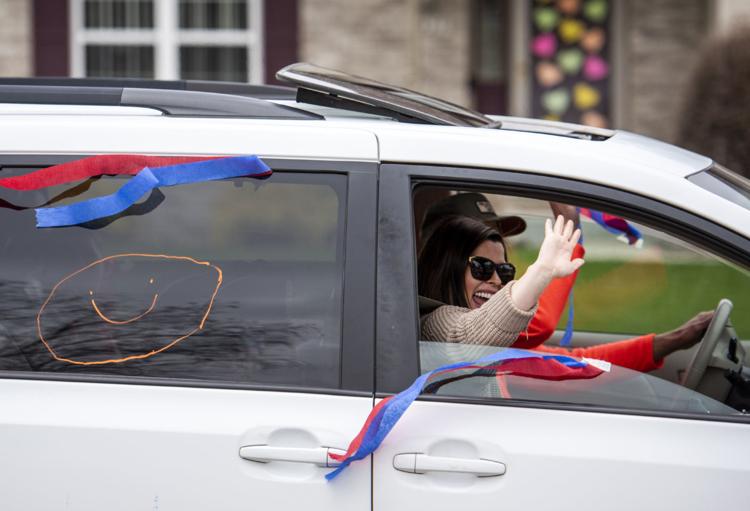 "The most important thing is that connection," Pajerski said. "As much as we want to keep their brains growing and learning, the most important thing right now is the social-emotional piece. We have to make sure those basic needs are met. We know that nothing we send out virtually will be as quality as that face-to-face interaction with students."
For those who aren't educators, it's difficult to understand why connecting emotionally with a child matters so much.
For children, especially elementary-school-aged kids, school is the place where their lives are the most consistent. Days follow a particular pattern. Lunch, snack, recess and reading all take place at the same time every day.
The rules, which are often written down, are connected to rational concepts, and the consequences are commensurate with the crime, not on how an adult is feeling at that particular time.
School is also the place where the focus is all on them, and praise and encouragement are doled out unsparingly.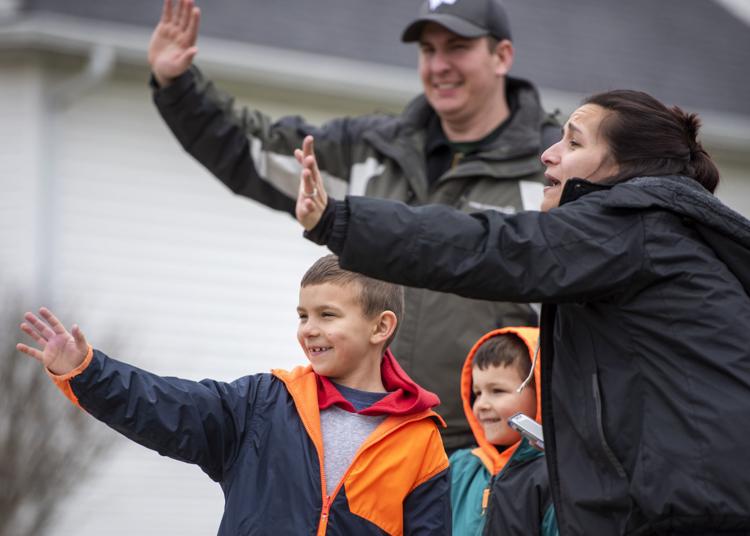 That's going to be difficult to duplicate in a home where one or both parents have lost a job. Even without a pandemic, some family lives are chaotic.
"There's so much stress. Everybody's world has been turned upside down," Pajerski said. "I think the biggest stress of all is not knowing (when it will end)."
That's tough on parents and kids.
Except when you're little, that stress can be difficult to articulate.
"They feel it (the stress), but they can't understand it," Pajerski said.
Sarah Graves, a first grade teacher at Lincoln Elementary School, has the students in her class doing an "emotion check in" as part of the daily work. They have to fill in a sentence that says, "Today I feel…" Then they have to record a video of them talking about how they feel.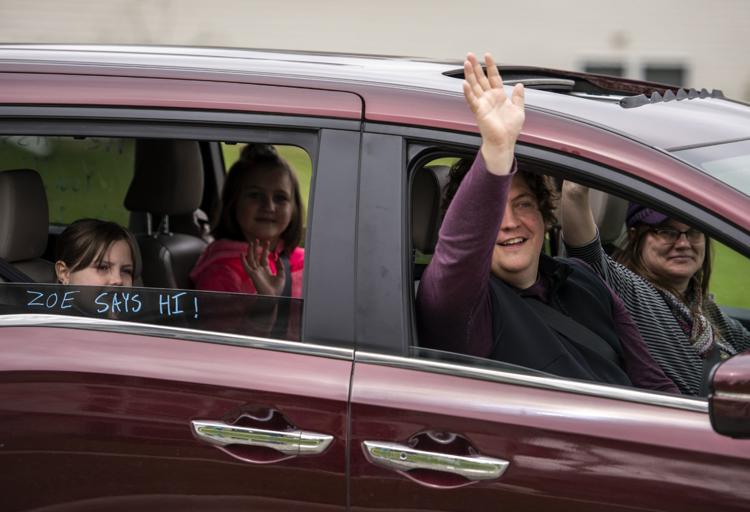 Rebecca Lee, the administrative assistant at Monroe Elementary School, sent each child a note with a heart on it to color. She also sent them a similar note that they could send to someone else they care about.
Pajerski incorporates some of the fun things kids might be doing at school such as pajama day. Of course, staff post their photos.
That outreach is good for teachers, too. It's fun for them, and when kids respond, that raises morale.
"When we had our parade, and staff were driving around the neighborhood, kids got really excited and would say, 'There's my teacher!'," Galvin said. "It was overwhelming to see the love that came back."