Substitute teachers have consistently been in high demand over the last few years, and officials say the coronavirus pandemic, as it stretches into the start of another school year, is having an adverse effect on how many are willing to substitute teach. Leaders in the Janesville and Milton school districts have been looking for ways to attract enough substitute teachers.
Janesville School District
Assistant Superintendent Scott Garner said Janesville schools are always trying to find a way to retain more substitute teachers to help out full-time teachers when they need time off or when an emergency hits.
"We have a pool of about 125 subs," Garner said. "We have a competition now in the market with all districts. Every year we make sure that we can meet the pay of our neighboring districts so that we can try to recruit and retain subs."
Garner said the Janesville School District tries to get creative with ways to thank their substitute teachers.
"Money doesn't always motivate people," Garner said. "We're looking at other creative ways to try and attract and get people into the buildings."
Garner was hopeful the number of substitute teachers would be higher this year, but then another wave of COVID-19 cases started to rise in mid- to late summer thanks to the virus's delta variant.
"I do believe the resurgence of COVID, in terms of the delta variant, certainly is on people's minds and prohibits them from coming into the building to sub," Garner said. "If you look around the job market itself, it's not just in the school district, but you look everywhere and businesses are needing help. I think that's a larger question in terms of society in general."
Because of the substitute shortage, many teachers will help out their colleagues during the day, but that can often pull teachers away from their own duties. The Janesville School District has reached out to local colleges to see if interns are interested and available to help substitute teach. This practice could help student teachers create a pathway to a future full-time teaching job in the district.
One group Garner said the district relies on heavily as substitute teachers is retirees, though they haven't been as eager to help out since the pandemic began.
"With the pandemic and the delta variant, it attacks those with compromised systems, and sometimes our retired population are more susceptible to these types of things," Garner said.
It's not just retired teachers who make up the substitute teaching pool. The pool also includes individuals looking to make career changes.
"We certainly would encourage those who have interest either in being a paraprofessional sub or a teacher sub, please contact our office," Garner said. "We need people. As long as they love kids, we want people who like kids. I would encourage them to call us."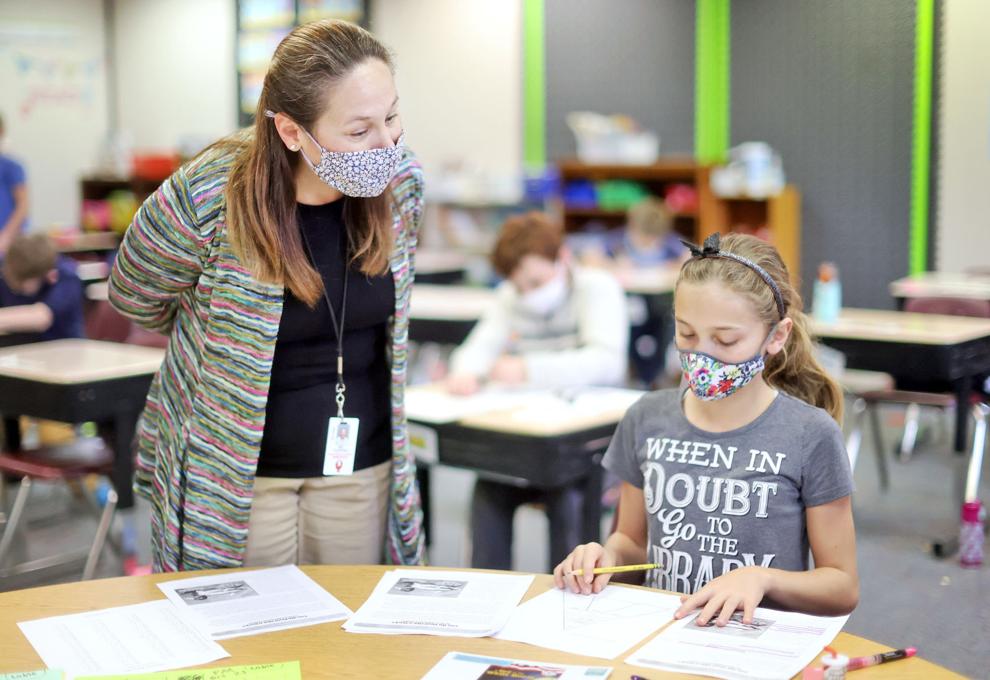 Milton School District
In November 2020, the Milton School District started to employ permanent substitute teachers at Milton Middle School, Milton High School and Northside Intermediate School through the organization Teachers On Call.
According to Christopher Tukiendorf, the district's director of human resources, permanent substitute teachers are assigned the morning of and the night before any absence. The permanent substitute teachers help build consistency in schools and with unfilled absences. It also frees staff members from having to substitute teach at the last minute.
"I believe that permanent substitutes help the District fill our substitute needs, but the District continues to rely on our day-to-day substitutes to fulfill the majority of absences," Tukiendorf wrote in an email. "We would like to continue utilizing permanent substitute special education aides, but we have not had applicants apply for the vacant positions."
The district now has four permanent substitute teachers who are shared among all buildings. Permanent substitute teachers work every day that students are attending school and are compensated $200 a day once 20 days of work have been completed.
Carleen Courtney is one of the Milton School District's permanent substitute teachers. She does not have a teaching degree after a career in business administration. In 2006, she left that career path to be a stay-at-home mom to her three children. In February 2020, Courtney thought she should look for a job because all her kids would be gone during the school day.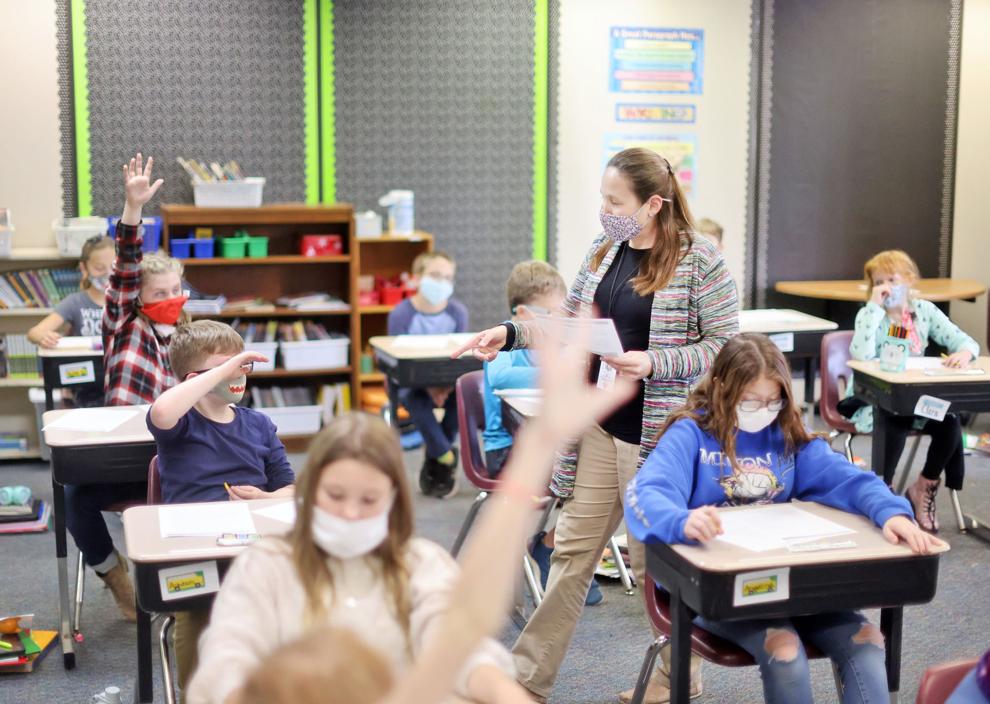 "I thought I'd like to be doing something during the day when they're gone," Courtney said. "So I got my substitute teaching license. I had not been a teacher by trade, but I thought that would be a really good daytime position."'
The fit was perfect for Courtney—she was valedictorian of her senior high school class and always felt comfortable in the classroom.
She started subbing daily through Teachers on Call and subbed only in the Milton School District. Courtney thought the permanent sub position would be great for her family because she would be working during school hours. After school, her kids need her to drive them to activities, and the Teachers on Call job lets her be available to do so.
"I thought it would be really interesting to be able to get a feel for what my kids experience and the atmosphere they were in all day, every day," Courtney said. "That has been really fun. They have different ways that teachers interact with the kids and having not been a teacher, my last experience with it was from volunteering in classrooms as a parent."