Whether they're saving for college, earning spending money or helping to pay their families' bills, many high school students begin their working lives in the communities in which they're raised.
Magnus Jenson, a 2020 Craig High School graduate, logged time at Walmart and Sentry in his early high school years.
But as Jenson began to think during his senior year about life after high school, he decided to take advantage of the Janesville School District's apprenticeship program and started working as an apprentice at Scot Forge, a metal forging company in Clinton.
That decision led him to a career he is pursuing full time.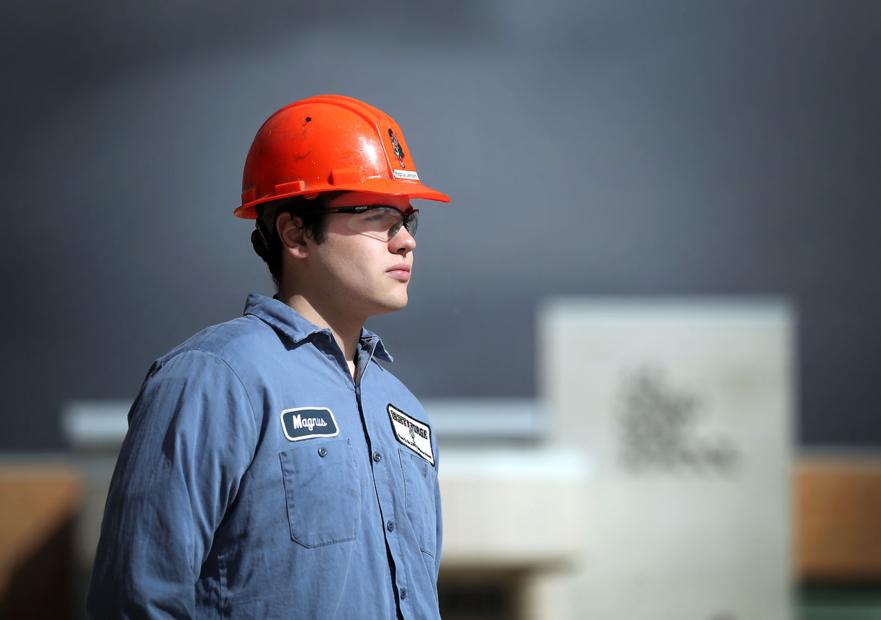 "It was great to finally work on something that I hadn't worked on before," Jenson said. "I had only been able to do more of the Sentry grocery store jobs, so it (the apprenticeship) was a great, real-world experience with having to get up early and working a real job."
Each day, Jenson went to work at 6 a.m. and reported to Craig in the afternoon.
When the coronavirus pandemic shuttered businesses and schools in spring, Jenson's apprenticeship ended, too. He returned to school full time, albeit online.
At the same time, he began looking for jobs, knowing he wanted to keep working in metal manufacturing.
About a month later, a familiar company came calling. Scot Forge offered him a full-time job as a materials handler after seeing his work as an apprentice.
"I took it right on the spot," Jenson said. "I told them I'd be there for an interview within the next couple days. I went, took my interview and got the job right away and went to work two weeks later, right after I graduated."
Jenson recently started a new job at Scot Forge as a saw shop operator.
The company did not respond to a Gazette email seeking comment on the apprenticeship program.
His story is one that Patty Hernandez, the district's college and career readiness coordinator and principal of TAGOS Leadership Academy, hopes becomes more common.
"We need more employers to step up," she said. "We need them to see it as career development, that we are really helping students develop into young men and women who want to serve their community and really get rooted here in Janesville."
How it works
The youth apprenticeship program began in 1999 and is funded through a grant from the Wisconsin Department of Workforce Development. Apprenticeships are available to high school juniors and seniors who want more hands-on experience in various career fields.
The apprenticeships are paid jobs, typically ranging from $10 to $12 an hour. Some students have earned as much as $15 an hour.
Each youth apprentice needs 450 hours on the job over the course of a typical year, but that requirement was reduced to 338 hours for the last school year because of COVID-19. Students have from June 1 to Aug. 31 of the next year to complete their hourly requirements.
Students also must take school courses related to their jobs. Some, including Jenson, work mornings and attend school in the afternoons, while others leave school early to work in the afternoons.
Students can work up to four hours of the school day in agriculture, marketing, arts and technology, health and science, hospitality and tourism, information technology, manufacturing and other areas. The kinds of career fields depend on which businesses agree to take on apprentices.
To successfully complete the program, apprentices must fill out skills checklists and demonstrate the ability to perform different tasks on the job. A second year is available to seniors who joined the program as juniors.
"Our whole goal is to help them to graduate and to have a tool belt of tools to utilize so when they do graduate, they're either ready for college or a career," Hernandez said.
Next steps
Business teachers Deb O'Leary and Katie Engh run the apprenticeship program at Craig. They said Jenson is the first student to move from an apprenticeship to a full-time job.
Engh said the program provides valuable work experience, especially for students who want to work in the trades instead of attending a four-year college or university.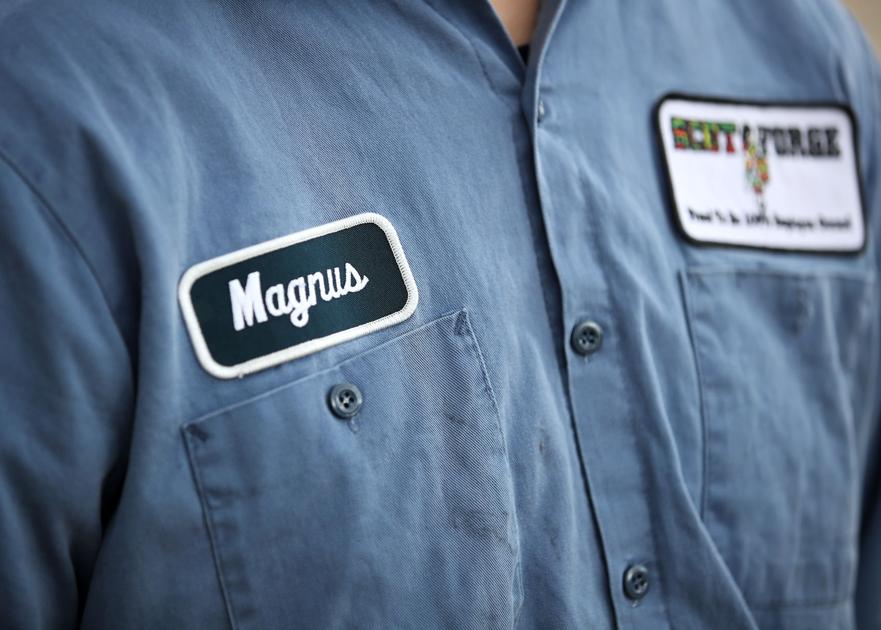 Some trades jobs require workers to be at least 18 years old. Many employers are interested in apprentices but can't always take students if they're not 18.
"The opportunity to learn while they earn. ... It's just such a neat opportunity, and we're hoping to get this information out to more families so that they're aware, because there's just two of us trying to share this information with a large number of students, and we're just excited that they're getting more excited about it," Engh said.
After seeing Jenson receive a job offer, both Engh and Jenson agreed that students should be motivated to give the program a chance.
"Take an opportunity and take advantage of it because it can really change the way you view your career choice," Jenson said. "Even if you don't stick with the company you have the apprenticeship with, they don't mind. They're glad that they were able to give you some skills to become a better worker and a better person.
"It's the best choice I've ever made."