A program that has been wildly successful in helping young parents graduate from high school has reached the end of its grant funding.
But Janesville School District officials hope to find a way to save the program that has raised parental graduation rates more than 40%, gotten fathers more involved in their children's lives and attracted students from other districts.
It's called InSPIRE and it stands for "In School Pregnant/Parenting Interventions, Resources, and Education." Janesville was 1 of 13 state sites for the program, which was funded by a large grant from the U.S. Department of Health and Human Services. The Wisconsin Department of Public Instruction oversees the grant.
Along with improving graduation rates, outcomes of the four-year project include increased enrollment in two- or four-year colleges after graduation, better parenting practices, better attendance at school and access to health care.
Nationally, about 40% to 60% of teen parents graduate from high school.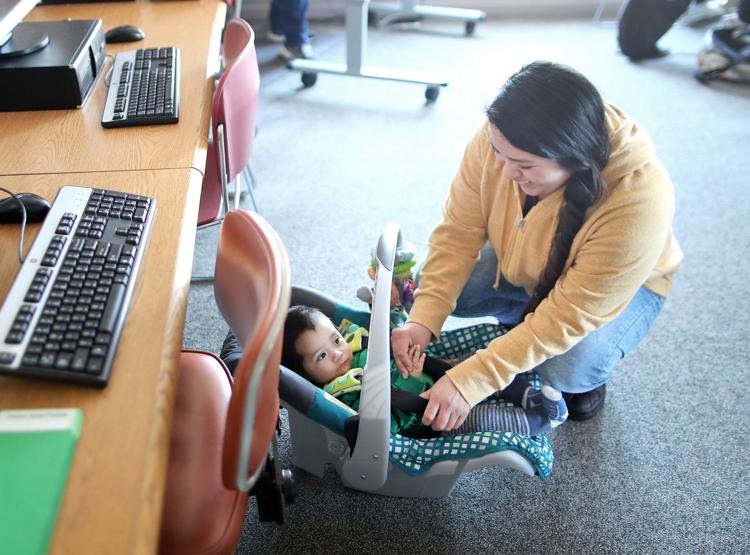 In the 2012-13 school year, only about half of the 36 school-age parents in Janesville's program graduated, according to a presentation at last week's Janesville School Board meeting.
In the 2013-14 school year, the InSPIRE grant kicked in. The grant allowed the district's school-aged parent program to hire teachers/advocates to help teen parents navigate their new—and much more complicated—lives. By the end of that year, 82% of Janesville's 68 school-age parents graduated.
And by the end of the 2018-19 school year, 96% of the district's 53 school-aged parents graduated.
Lisa Peterson, Rock River Charter School principal and charter school development coordinator, said these advocates and their ability to do intensive case management are what makes the program work.
The ordinary academic demands of high school, including the pressure to plan a meaningful post-high school life, are more than enough for most teens.
"It's a lot," Peterson said. "And then you add a baby."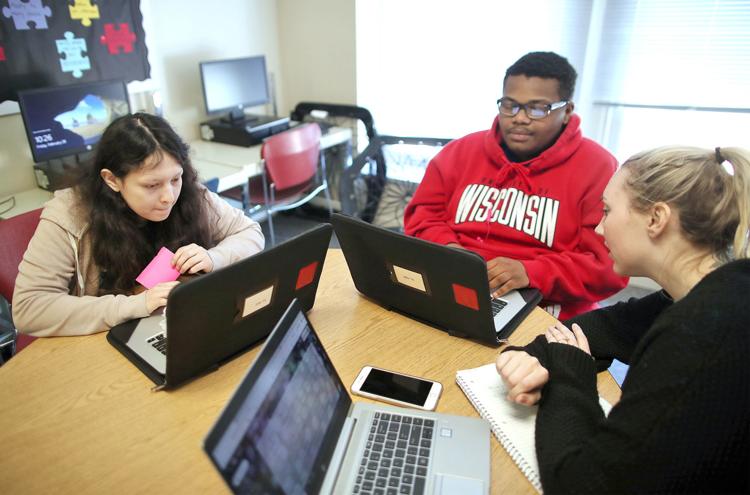 Each teen parent, including the fathers, receives intensive, one-to-one case management, Peterson said.
Along with support for academics and post-graduation plans, staff help students with transportation issues, child care, understanding their health care needs, school loan applications and anything that falls under the general category of "crisis management."
"It's the one-on-one, the relationships (between students and staff) that make the difference," Peterson said.
Peterson said she is currently working to find other sources to pay for two staff members needed to keep the program running.