If UW-Whitewater's campus is forced to shut down and go all virtual for the rest of the semester because of out-of-control COVID-19 cases, the university would not be alone in suffering economically.
At a city council meeting last Wednesday, Interim Chancellor Greg Cook said the university, local businesses and rental properties would be "in jeopardy."
Colleges and universities are often influential parts of the communities in which they reside. But UW-W is quite large when compared to the city itself.
UW-W has about 778 students per 1,000 community residents, based on enrollment and city population data.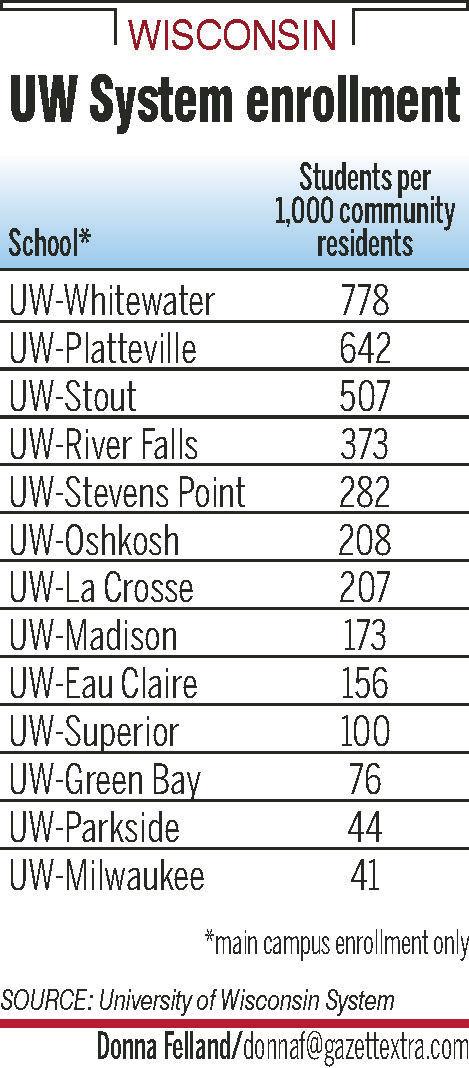 The next two highest in the system are UW-Platteville with 642 and UW-Stout with 507. Below them in fourth is UW-River Falls, with a number less than half the size of UW-W's—373 students per 1,000 community residents.
Those figures were then organized into a more digestible measure of students per 1,000 community residents.
To be clear, not every student who enrolls at UW-W or other system schools lives in the same city as the universities. But the relative size of the school and city can speak to the local economic impact.
This was a point Whitewater City Council President Lynn Binnie made during Wednesday's meeting, where he was the only council member to support an ordinance that would have restricted indoor and outdoor gatherings in the city to 10 and 25 people, respectively, with several exceptions.
"Although a number of businesses felt that they were being targeted by this proposed ordinance, in fact, my hope was that by addressing this concern, we would be benefiting our businesses so that the university could stay open and they could continue to serve the student population and associated faculty and staff," he said.
"I, personally, do not believe that our looking at this ordinance was solely a result of the university's asking for assistance," he continued. "I don't know what the situation is in other communities, but clearly it's a very concerning uptick here."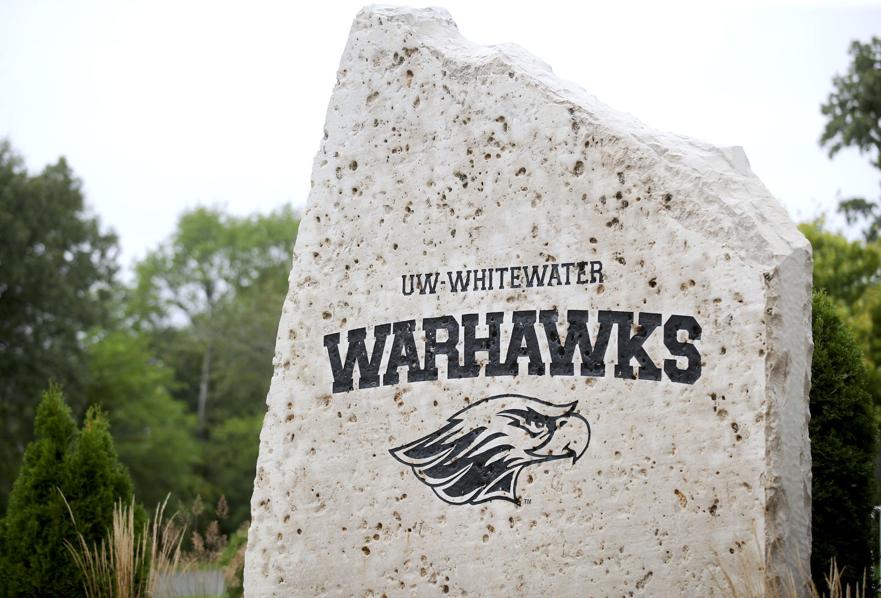 In December 2019, UW-W announced that a study showed the university had an annual economic impact of $514.9 million on the region, which is larger than just the city of Whitewater.
The study said students on the Whitewater campus had an annual impact of $84.3 million on the region, according to the university.
But just as it has damaged the bodies and health of people locally and around the world, the coronavirus pandemic has also had broad economic consequences.
The city council is set to meet again Tuesday night, and the agenda says elected officials will consider what, if any, action the council should take to prevent more COVID-19 infections in the city.
UW-Whitewater has already moved to limit on-campus gatherings to 10 people to fight virus spread, according to a Friday announcement.
A Friday message from Johanna Wentworth, president of Whitewater Student Government, and Justin Wesolek, the student government's director of academic affairs, said if the rate of new cases does not slow down, more restrictions such as those seen at UW-Madison and UW-La Crosse would come to Whitewater.
They also alluded Friday to further announcements coming from the chancellor's office "early next week."
"One thing is clear: This is a critical moment in determining how the rest of our semester will look," the student leaders wrote. "If you want to remain on campus—be smart and be safe."