Clusters of students stood outside Craig High School early Wednesday ahead of the first day of in-person instruction, and the excitement over a return to school was evident.
One student playfully pushed a friend she hadn't seen in months. Others giggled while watching a cellphone video. Another student pulled the loops of his mask over his ears before heading up the school steps to find his first classroom.
For the first time in six months, students received education in person Wednesday.
Most students said they were excited but also shared uncertainty over how long face-to-face school would continue.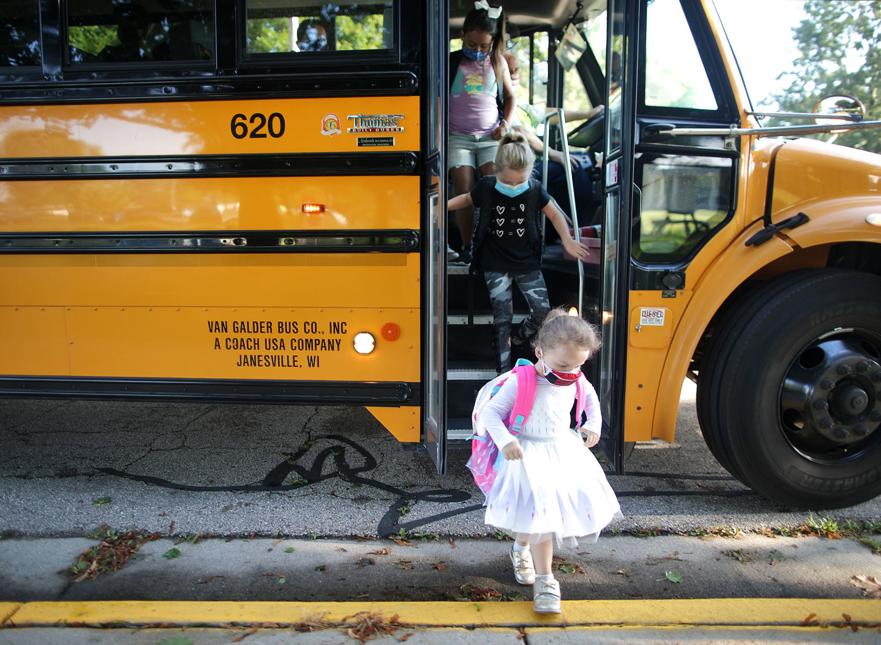 "It's great that they're offering so many options, but I think that school is definitely going to close, and I'm just trying to make the most of it right now," Owen Templeton, a Craig senior, said.
Being able to learn in person, at least to start the year, was important to him because he learns better this way, he said.
"I'm excited to see my friends and teachers and to be able to have that connection with teachers that comes with learning in-person instead of online."
Not everybody was happy to be back. One freshman, who asked not to be identified, said he wasn't excited about going to school because his classmates are mean and he doesn't like school work.
At Jackson Elementary School, teachers spent the day reminding students to wear masks and to keep at least two floor tiles, or 6 feet, apart.
Some were still trying to understand social distancing and that the mask should cover your nose and not just your mouth, but this will be part of the school rules that continue to be taught in the coming weeks.
School social worker Meghan Everhart said adults forget sometimes, too, so it's important to teach the kids with gentle, friendly reminders.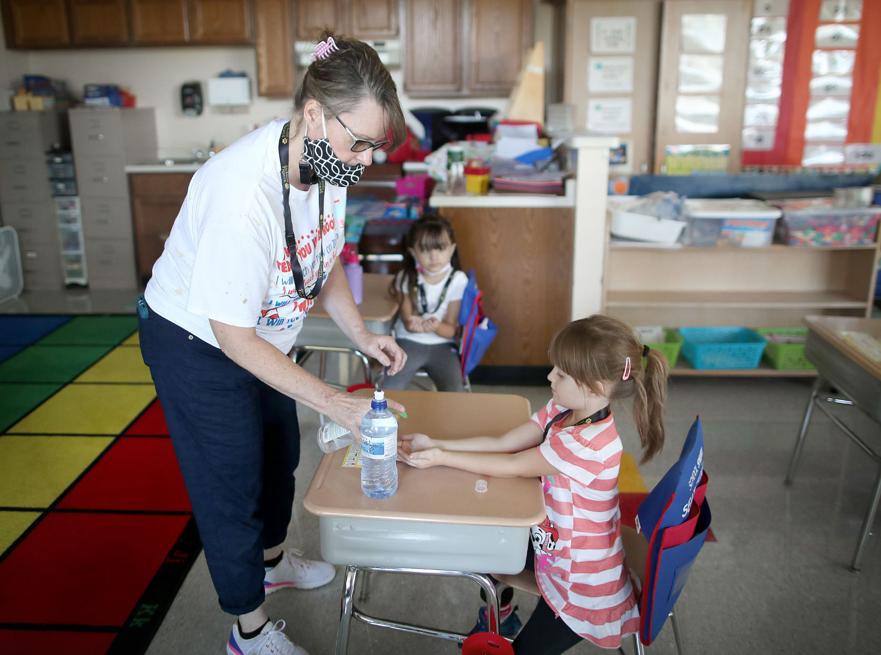 Students can take the masks off when they go outside to play as long as they social distance. Laughs and playful shouts could be heard outside Jackson Elementary on Wednesday as the kids enjoyed their time outside on the playground without masks.
Everhart called seeing the kids again a blessing, adding that the hardest part about the first day was not being able to give hugs.
"I think the anticipation and excitement building up, it was like the very first day of a new job," she said. "I've been waiting for this day since April, and our teachers have been waiting for this day, too."
One of those teachers is Mary Richards, who is in her 19th year of teaching kindergarten at Monroe Elementary. She said after school Wednesday that the kids are learning as they go, but first indications were positive.
"I loved it," Richards said. "The kids were tired by the end of the day, but we had fun, and it was just so great to have the energy back with the kids in person."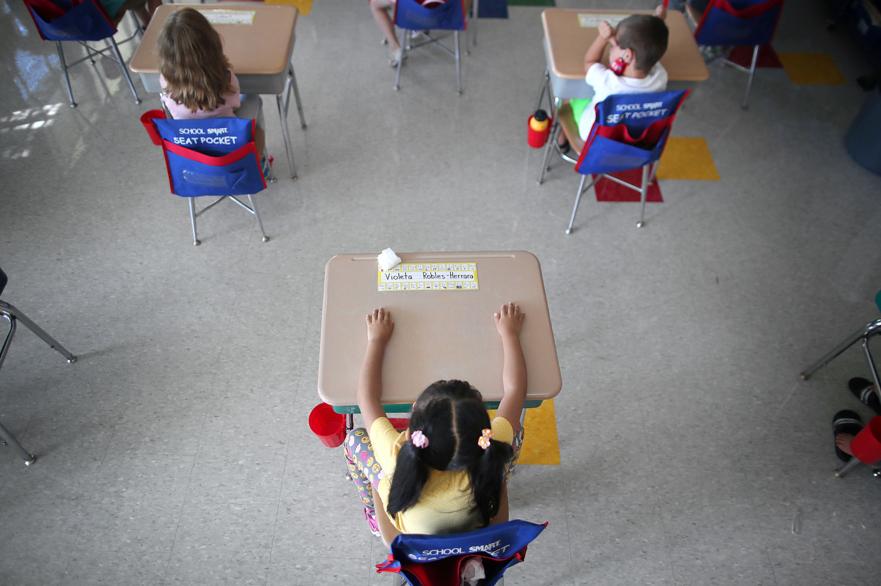 Richards said the hardest part so far is not having the kids in one group close to her, so the kids lost focus a few times. She brought them outside to draw, and she plans to get them outdoors whenever she can this year.
Serving lunch in the classroom was new, but the kindergartners have the benefit of this being their first year in school, so they don't know any different, Richards said.
Craig sophomore Isabella Barajas said some students might have a hard time sticking to the new rules, and people probably will get sick, but she hopes her classmates follow the guidelines and cherish their time learning together because it could be taken away quickly.
"I'm excited to see all of my friends again, but I'm nervous about how it's going to go and how long we'll be able to stay here. But I'm glad I can see my friends again."