Sara Proulx, a special education teacher at Jackson Elementary School, said she cannot wait to hug her students again.
Getting her first dose of COVID-19 vaccine Friday brings her one step closer to that, she said.
Proulx was one of 1,300 Janesville School District employees to receive their first round of vaccine Friday at Mercyhealth Hospital and Trauma Center, Janesville.
Vaccinations occurred one week after the school district, health care system and state Department of Health Services shared conflicting messages about whether the school district should receive vaccines so soon.
A state committee has recommended teachers and K-12 education workers be included in the state's Phase 1B priority group and be prioritized higher than others in the 1B group, but the state Department of Health Services has not yet approved the recommendation.
State officials said Mercyhealth should not have pursued school district vaccinations so soon.
Mercyhealth's goal is to get as many vaccine doses into arms as quickly as possible, said Don Janczak, director of pharmacy.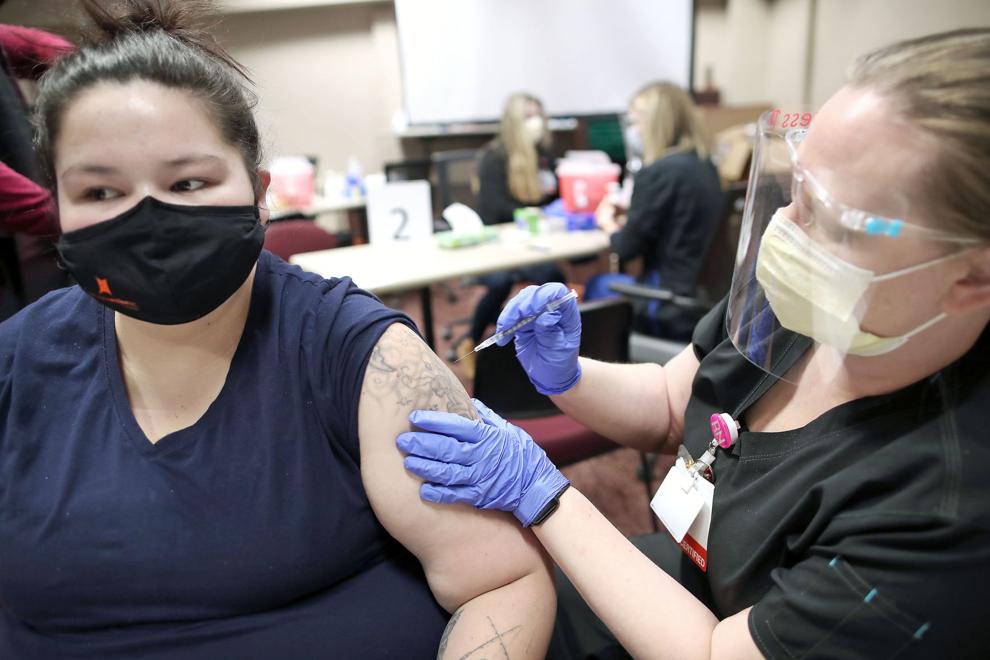 The health care system had enough doses to vaccinate school employees and felt it had made it through enough of the Phase 1A population to move on to some of the people expected to be in Phase 1B, Janczak said.
Logistics for accessing school district employees were simple, making it easy to vaccinate a large number of people quickly. That was a factor in Mercyhealth's decision to offer them vaccines, Janczak said.
A lot of people in the community don't understand how hard teachers have had to work during the pandemic, Proulx said.
Teaching elementary-aged children virtually in the spring was challenging because teachers had to teach themselves and their students how to use the virtual platform and try to coach young kids through technical difficulties, she said.
Instead of handing out papers and giving instructions, Proulx has to upload documents, record herself giving instructions and go through several other extra steps for each assignment, she said.
Teachers love what they do and don't mind a challenge, Proulx said, but the extra work needed to teach virtually is exhausting.
Proulx said she was both happy and nervous when she learned school would be held in person last fall.
She was happy because students need in-person attention, she said, but nerve wracking because she was soon to be in a room with kids who had been exposed to a lot of people she didn't know, therefore increasing her risk of exposure to the coronavirus.
Students have been resilient and have learned how to clean their work stations, wear masks and distance, Proulx said, but she cannot wait until the kids no longer have to worry about those extra steps.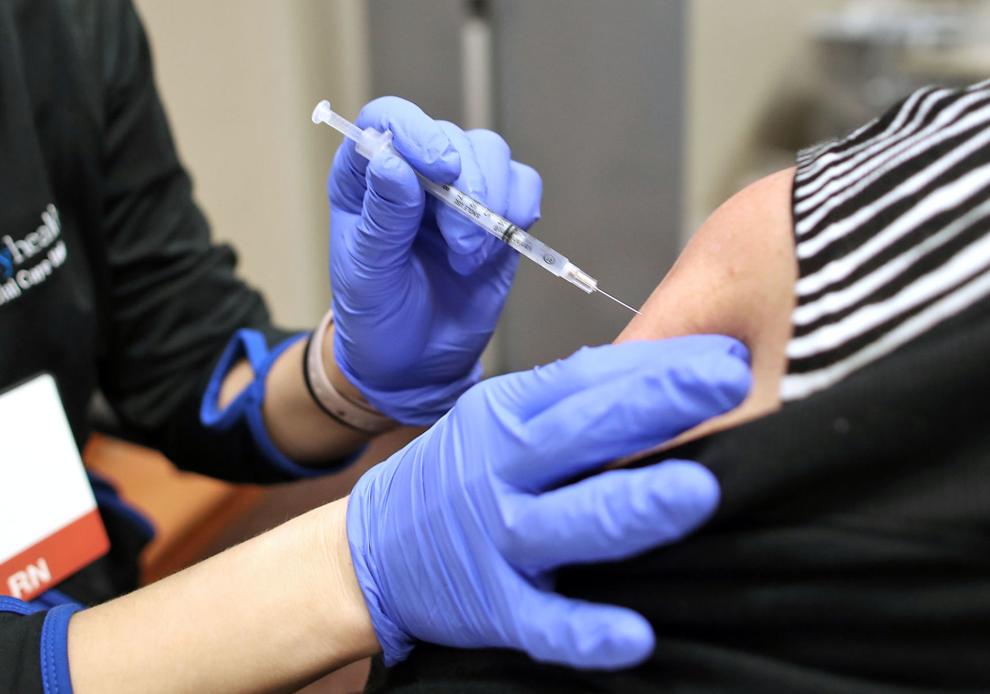 Lauren Marx, a pathways teacher at Franklin Middle School, said this is her first year teaching, and the pandemic brought with it plenty of challenges.
Marx thought she was technology proficient before the pandemic, but temporary virtual learning tested her skills, she said.
Marks looks forward to eventually being able to let her students mix and mingle more socially during school, once they can go back to learning outside of designated cohorts.
Mercyhealth has ramped up to vaccinating 800 to 900 people a day across multiple facilities, a feat Janczak said is testimony to a well-planned process.
The health care system will now switch its focus to vaccinating its 65 and older community, which will require more logistical work compared to current efforts to vaccinate people within organizations, Janczak said.
The 65 and older population will take precedence for the time being, then Mercyhealth will shift gears to aiding those in other 1B priority groups, Janczak said.