Though there was no item on Tuesday's Janesville School Board meeting agenda related to the topic, members of the public voiced opposition to school mask mandates during the meeting's public comment period.
Outside the school district office before the meeting, a small group of people waved flags and signs in protest of mask mandates.
Before speakers stepped to the lectern, board President Cathy Myers read a statement reminding them of the rules of conduct they were expected to follow.
"Speakers must conduct themselves with respect and civility toward others," she read before pointing out that past public comment periods largely remained civilized. "Honestly, everybody that has spoken with us and shared their concerns with us has been exemplary," she said.
The four speakers criticized and cast doubt on the district's decision to implement a universal masking mandate after it was lifted over the summer. One carried a sign reading "Mask by Choice."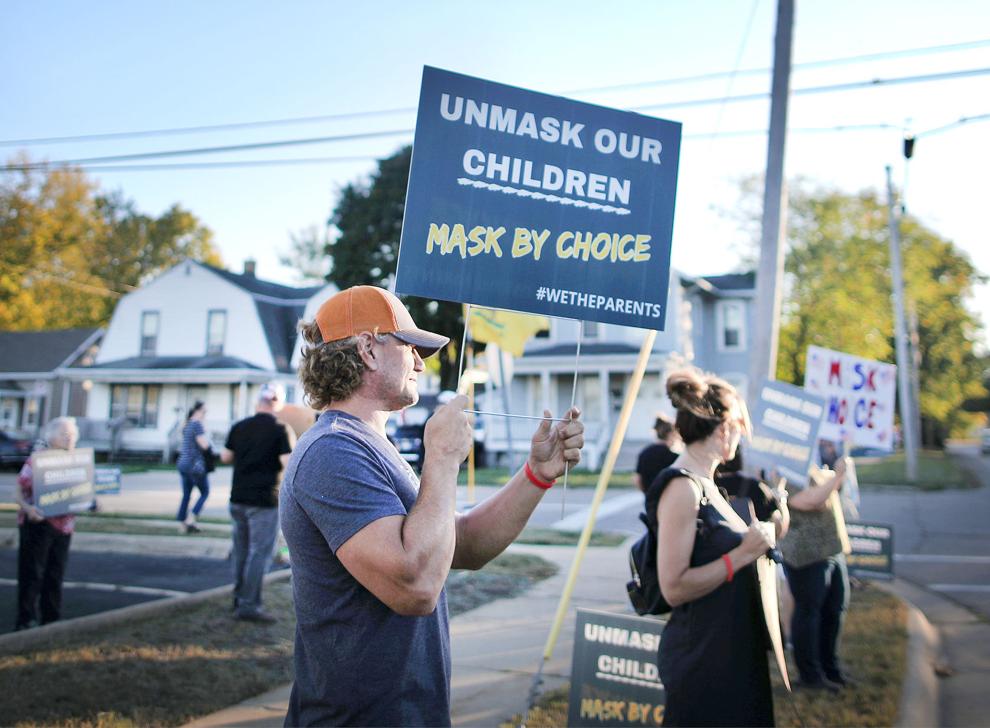 Arguing there was a correlation between prolonged masking and suicide, Janesville resident Karla Herrmann expressed anger over what she called a "control issue" that left children socially deficient.
"We were made to look at each other's faces. We were made to look at our smiles," she said. "Stop spreading fear and start letting our kids be kids."
Another speaker, Tami Goldstein of Janesville, invoked the Nuremberg Code, which grew out of a trial of German doctors accused of unethical medical practices carried out on people amid the Holocaust. Goldstein said the district's masking policy amounted to an infringement of informed consent and human experimentation.
"Parents and students feel threatened by a loss of education and feeling the duress by having their parental considerations ignored," Goldstein said, adding that "it's appalling to see the district allow human experiments of untested vaccines on school property."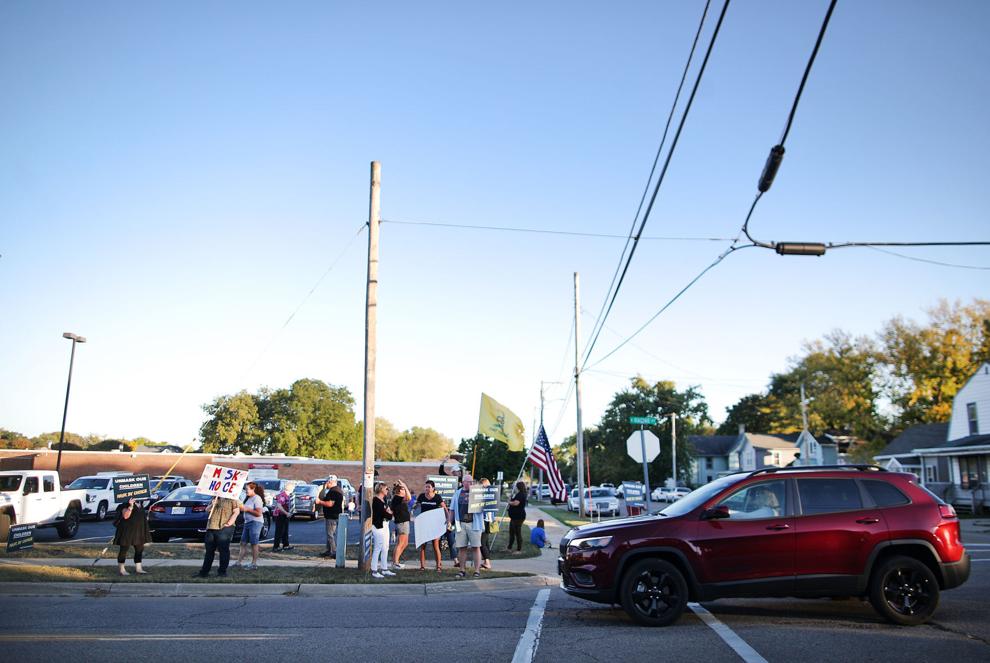 After the public comment period, the board went on to discuss items related to school programming, including summer school and the district's student wellness program.
Summer school director Paul Stengel recapped the year's summer school session and said more than 3,000 students participated in what amounted to a transition from mostly virtual learning back to in-class instruction.
Kim Peerenboom, director of pupil services, gave a status report on a program in place to help address students who struggle with trauma and other emotional issues. Her comments focused on the success the district achieved by training trauma-informed staff to properly accommodate the needs of students struggling emotionally.
Peerenboom used an analogy of staff wearing "trauma glasses" when assessing the needs of learners. When those glasses were "off," students had been inaccurately perceived as lazy or disinterested in learning. She said when staff had their glasses "on," it helped them recognize trauma-related behavior and symptoms.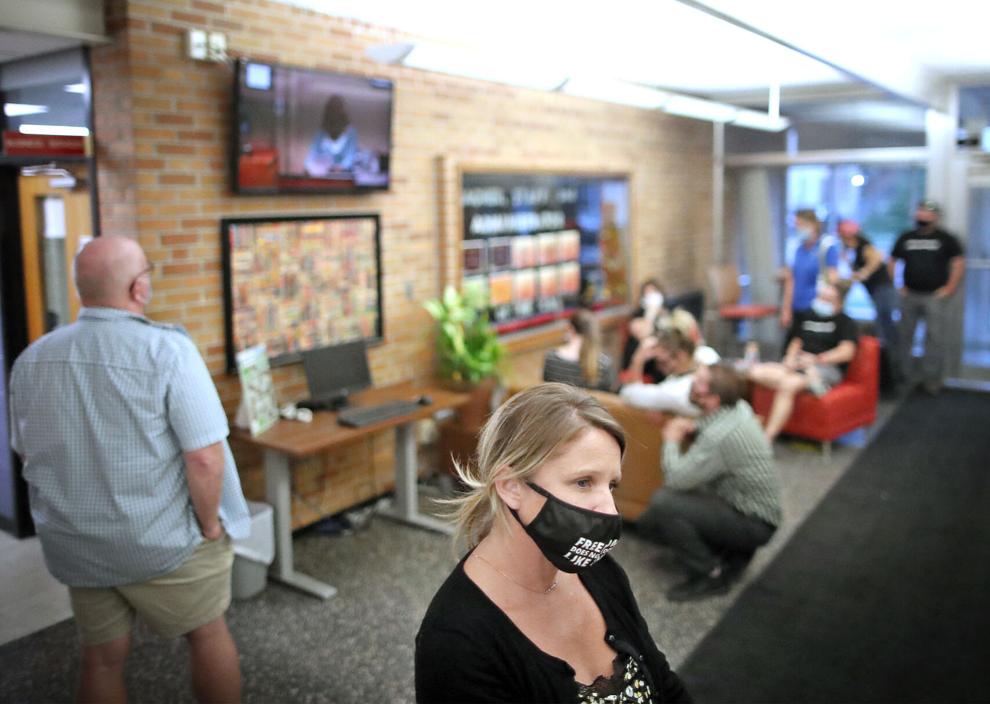 Due in part to the program's multilayered approach to training staff—in addition to partnerships with local counselors and social workers—the district has been well-equipped in getting to the root of related issues.
"I think that staff are definitely more trauma informed, and that will be something that we continue to grow," Peerenboom said, adding, "especially as our student demographics continue to change."
After the meeting, Peerenboom said the program was going well but that addressing student wellness is a fluid process in need of constant evaluation and expansion.
"We'll continue to analyze the current situation and if we need to expand or take a little bit of a different approach, we'll do it at that time," she said.
The next board meeting is scheduled to take place at 6 p.m. Tuesday, Oct. 12.