The crowd of about 50 mourners huddled together by the town square in downtown Janesville, some shivering as they clutched candles in the 34-degree weather Saturday evening.
One kid had a bright pink jacket, another a polka-dot onesie coat.
Some women had tattoos and piercings, and there were men with grey beards.
There was a stroller, a walker and a wheelchair.
All gathered by the flowing Rock River in remembrance of Jaylee Conaway. Together, they represented different paths and different stages of life the 15-month-old girl will never have the chance to experience.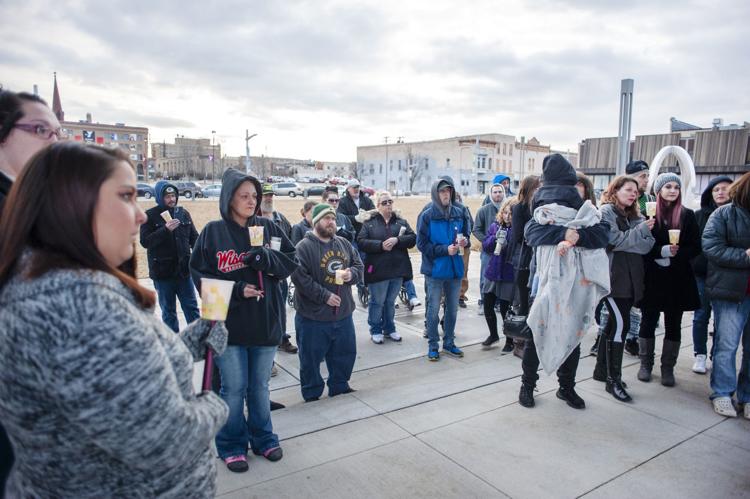 Less than a week after losing her baby, Jaylee's mother, Jennifer Streuly, stood on a bench and read aloud a letter she wrote to her daughter, "the most beautiful little girl I had ever seen."
"You were my best friend," Streuly said, adding that Jaylee's smile would light up a room. Jaylee's obituary fondly mentions her "big smile and laugh."
But the pain over a child gone too soon was palpable. The tearful crowd shared hugs.
"You were my heart, and without you I feel dead," Streuly said. "You never deserved this. And I promise you, until I take my last breath, I'll fight for justice for you."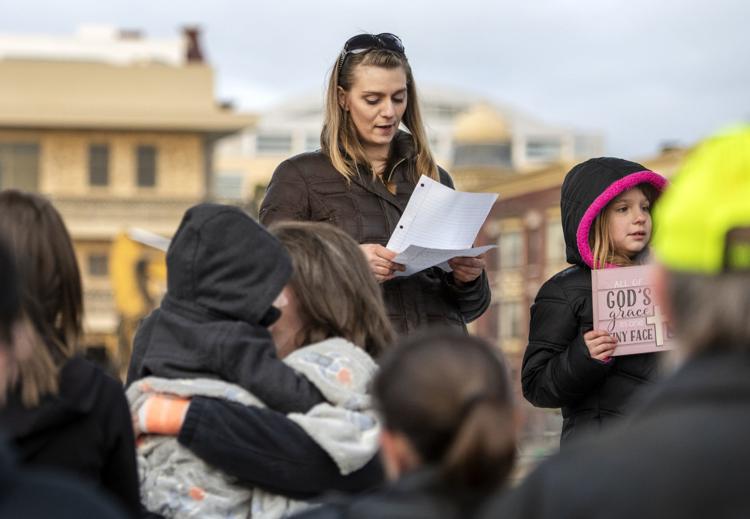 Rock County prosecutors charged Steven M. Horan, 30, of 526 Eisenhower Ave., Janesville, with first-degree reckless homicide in Jaylee's death.
Janesville Police Chief Dave Moore has previously called the incident during the early hours of March 7 at the Eisenhower Street home a "violent assault."
Responding officers reported seeing multiple scrapes and bruises on Jaylee's head and bruises to one of her arms, according to the criminal complaint. She went to Mercyhealth Hospital and Trauma Center in Janesville and was later flown to Javon Bea Hospital in Rockford, Illinois, where she died March 9.
Jaylee was under Horan's care as her mother worked during second shift March 6, the complaint states. Streuly arrived home between 8:30 and 9 p.m., and she and Horan later argued.
Streuly told police she left the home for about 45 minutes and came back to see something was wrong, according to the complaint. Police arrived at about 12:40 a.m. March 7.
Court documents don't provide a clear idea of exactly how Jaylee was killed. But as Horan's case continues, the grieving process does, too.
"I miss you so much," Streuly said to Jaylee in her letter. "I love you to the moon and beyond the stars."