WHITEWATER
The city of Whitewater on Tuesday will welcome Tilla, the police department's third dog in less than two years.
The black 2-year-old German shepherd from the Netherlands arrives on the heels of Boomer, whose handler abruptly retired with him in January 2017 and the sudden death of Ruso in July 2018.
Tilla's handler will be officer Justin Stuppy, who was Ruso's handler when the 3-year-old Labrador retriever died after kidney surgery.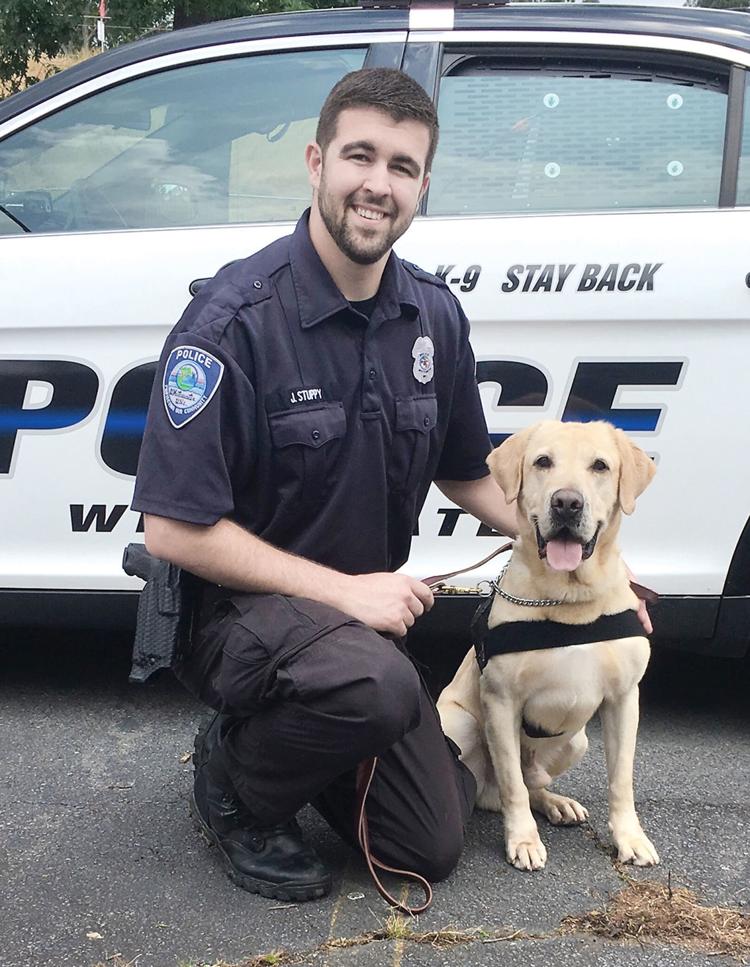 Tilla came from the same police dog academy in Little Rock, Arkansas, as Ruso. The training, which city officials praised in a news release, lasted months.
Tilla is certified for narcotics detection, tracking lost people or suspects, and apprehension, the release states.
"It has been said that 'dogs don't rationalize,'" Police Chief Aaron Raap said in the release. "They don't hold anything against a person. They don't see the outside of a human but the inside of a human."
Stuppy started training with Tilla in October.
The department's police dog program is paid for by fundraisers and private donations, not taxpayer dollars, Raap said in the release.
"This program likely could not have been sustained without the community's ongoing, generous support," he said.
The public is welcome to attend the welcome at Tuesday's city council meeting, which begins at 6:30 p.m.