About half of Rock County Jail inmates had tested positive for COVID-19 as of Wednesday, and inmates and their loved ones shared frustrations about the outbreak.
Jail Capt. Kim Litsheim told The Gazette on Wednesday the jail has accounted for 115 inmates who have tested positive. The total inmate population for the last week or so has hovered around 230 as inmates are released and admitted.
The first round of testing among inmates showed 86 positive results. The latest 29 positive results came after the jail retested inmates who previously had tested negative but still were in the incubation period.
Litsheim said five staff members have tested positive.
'Dogs trapped in cages'
Tyrone Gibson Jr., 22, is one of the inmates who has tested positive for COVID-19. But he said in an interview Wednesday he's young and healthy enough that his symptoms have not been as bad as others.
Still, he can't smell or taste, and he was frustrated with the sanitation practices and how he said inmates were being treated.
He said other inmates feel similarly.
"We're not animals," he said. "It's just wrong. We feel like dogs in here. Dogs trapped in cages."
Another one of Gibson's concerns is how cold it is in the jail—the concrete, the metal, what feels like cold air. He said they're not allowed to get extra blankets.
In response, Litsheim said inmates are allowed to ask a nurse for an extra blanket. There is no shortage of blankets, and she said she is fine with inmates getting extras if they're cold and ask for more.
Litsheim also said she understands why inmates are nervous, but she stood by the cleaning practices the jail is using. They have also ordered more cleaning devices beyond what they had, such as a second Skytron 1140 UV Light Robot.
Gibson said inmates who are nonviolent offenders should be released so they can seek medical care on their own and not through the jail.
"It's just, it's ridiculous," he said.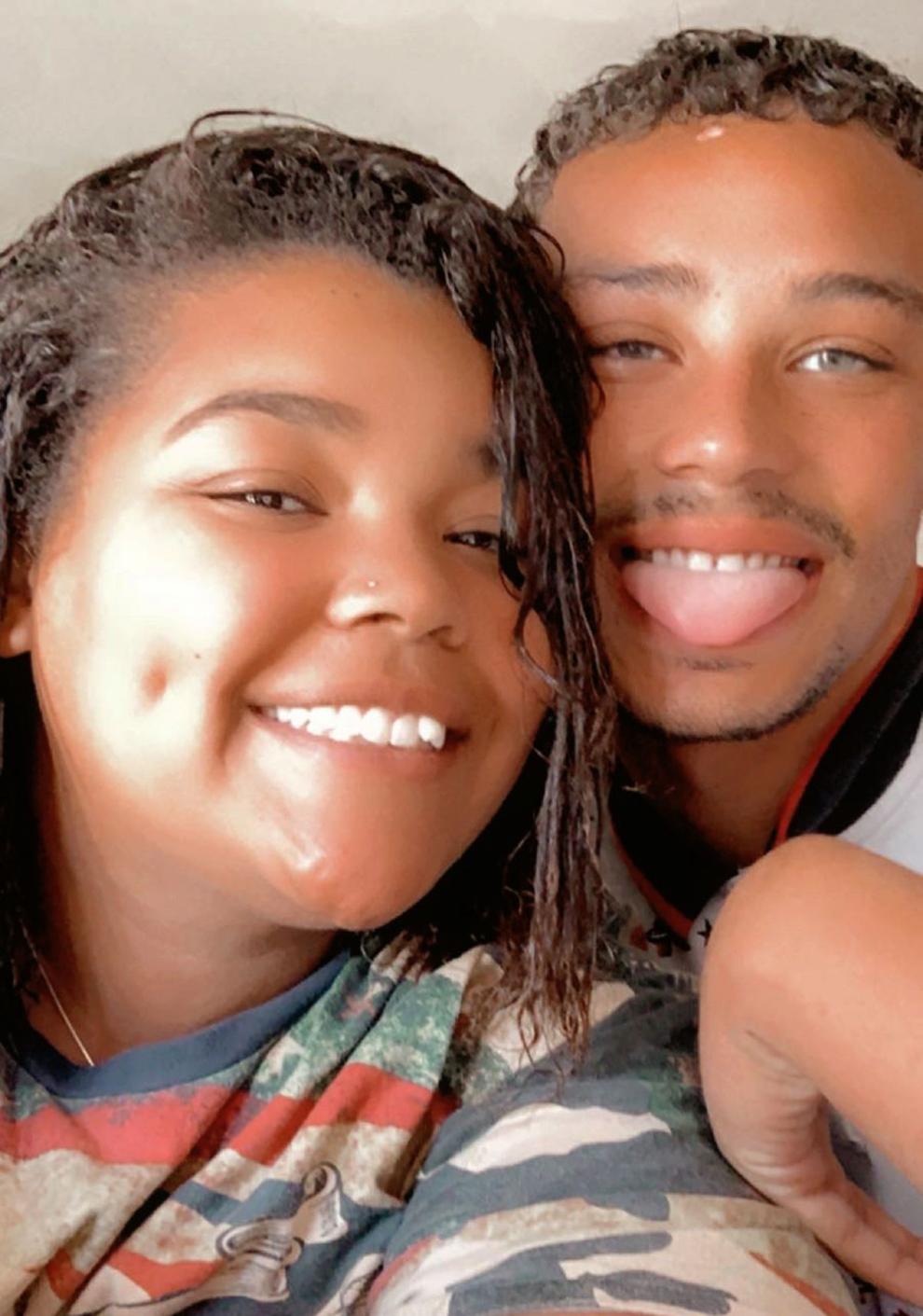 Just married
As those inside the jail continue to battle COVID-19 infection, which has ravaged the facility in the last week, inmates have loved ones on the outside worried about how they are doing.
Maleesha Jackson, of Janesville, said Gibson sounds OK, but he hasn't really been himself after everything he's going through.
Jackson and Gibson care deeply about one another. So much so they felt it was important to go through with their wedding last Sunday.
They couldn't be together, of course. She couldn't be in the jail with him.
A wedding over video wasn't "ideal," they said. It would have been better to be in person, but they didn't want to let the circumstances stop them from going through with it.
"It helped me in a lot of ways," Gibson said. "I love my wife. I love her so much. To still be able to have that ceremony like we did, it meant a lot."
But they must still make it through this difficult time.
Jackson understands jail is not supposed to be a vacation for her husband and it's hard. But she still thinks the correctional officers should treat the inmates with respect.
"They aren't being heard," she said of the inmates. "As long as their voice can somehow get out, I think that would definitely be a relief on their part."
'This is so scary'
Litsheim said no inmate has had to receive sustained treatment at a hospital, but three have been taken to a hospital, evaluated and returned to the jail.
She also said they are not charging for any COVID-19 hospital visits. If someone needs emergency medical care, she said, they alert a staff member immediately.
Regina Nance, of Janesville, said her significant other, Tommy Pettis, is one of those inmates who had to go to the hospital.
She said he tested positive and had to get checked out at a hospital Tuesday. He has a heart condition, which has made Nance even more worried for him.
She said he should have been able to leave the jail by now to serve a prison sentence, where he can take advantage of programs for his alcohol problems. Then he can come home.
But he has to wait at the jail until he has recovered.
"My biggest fear is every time you look at the news, somebody is dying. And I don't want that," she said. "This is so scary."
Nance talked to Pettis, 53, on Tuesday night and Wednesday morning. She said he told her he is feeling better, possibly due to the stronger medication he received at the hospital.
She can hear it—the slight progress—in his voice, too. They've been together for about 15 years.
Even the fresh air, outside of the jail's walls just for a moment, could have helped, she said.
"He don't like hospitals," she said. "But he liked it that day. He liked it that day."