Whitewater police are investigating a claim a woman made to them Friday that a UW-Whitewater men's basketball player "battered her outside of a bar," the city's police chief said Monday.
Police Chief Aaron Raap said Will Schultz, a freshman on the university's team, is the only suspect they are investigating in the incident at this time.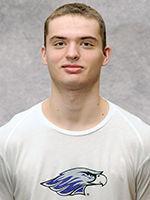 The woman told city police about Schultz on Friday afternoon, saying the incident happened at about 2 a.m. Friday, Raap said.
As of late Monday morning, Schultz had not been arrested, Raap said. He said police are still deciding if they want to take a "municipal ordinance route," such as an assault or battery ticket, or if they want to pursue criminal charges through the district attorney's office.
The chief declined to share more details about the incident, as he said police are still investigating, interviewing witnesses and seeking surveillance footage.
A UW-Whitewater spokesman told The Gazette over the weekend that the incident had been reported to the university, but he did not offer substantive details about Schultz or the incident.
"Please be assured that UW-Whitewater responded immediately to the situation in alignment with our university and UW System policies," spokesman Jeff Angileri said in an email.
The Gazette on Monday asked Angileri about Schultz's status on the basketball team. He did not respond as of Monday afternoon.
Schultz's name has been removed from the team's online roster. The Gazette's questions to Angileri included why that change was made and who made it.
A change.org petition to get Schultz off the team and off campus circulated online over the weekend, as did other claims on social media.