A Green County teen accused of shooting his newborn daughter and leaving her body in a snowy woods was charged as an adult Tuesday with first-degree intentional homicide.
Logan T. Kruckenberg-Anderson, 16, also was charged with hiding the corpse of the child identified in the criminal complaint as a girl named Harper, who was born Jan. 5 and reported missing Saturday.
She had a gunshot wound in her head when authorities found her body in the snow where Kruckenberg-Anderson directed them, according to the criminal complaint.
Court records show Judge Thomas J. Vale ordered Kruckenberg-Anderson held on a $1 million cash bond. The video stream of the hearing was taken down shortly after it finished Tuesday afternoon.
Kruckenberg-Anderson was arrested Sunday and is being held at the Rock County Juvenile Detention Center, according to a news release shared Tuesday.
Guy M. Taylor, the public defender representing Kruckenberg-Anderson at his appearance Tuesday, told The Gazette he believes he will file a petition to have the case handled in juvenile court.
Prosecutor's version of events
A girl in her early teens gave birth to Harper on Jan. 5 in a bathtub at her Albany home, and Kruckenberg-Anderson—the father—took the baby, according to the criminal complaint shared publicly by the state Department of Justice in a news release.
The girl said Harper had dark brown or black hair and was about 7 pounds.
But she said Kruckenberg-Anderson took Harper, and she did not see them over the next few days.
Kruckenberg-Anderson initially told authorities he met someone in a park and paid that person $60 to take the baby to an adoption agency in Madison, the complaint states.
But he later said he took the baby into the woods, left her in a snow-covered area and shot her twice in the head, the complaint states.
Kruckenberg-Anderson told authorities he and the mother decided they could not keep Harper. The criminal complaint says they discussed options, such as dropping off Harper at a local fire department or in Madison at an "adoption place."
He then told agents from the state Division of Criminal Investigation and the FBI that he and the mother decided he would get rid of Harper by dropping her off somewhere, according to the complaint.
He then put Harper in his backpack and left Harper's mother's home, the complaint states. He went to his own mother's home a few blocks away and put Harper into a larger backpack.
"As Kruckenberg-Anderson left the residence he heard the infant crying so he bounced up and down on his heels to sooth the infant," the complaint states.
He then told agents that he walked a short distance into the woods and placed the naked baby in a small area inside of a fallen tree, according to the complaint. Harper began to cry, and he then placed snow over her whole body and walked away.
As he walked away, he could still hear her crying. This, he told agents, caused him to break down, fall to his knees and cry, the complaint states. He then left the area, knowing his baby was likely to die.
On Sunday, a state crime laboratory employee examined Harper's body and found a gunshot wound in her forehead and a spent shell casing next to her body, according to the complaint.
The employee believed she was alive when she was placed in the snow because of how the snow around her was shaped as if it had changed because of her body heat.
Kruckenberg-Anderson said he shot her twice in the head, and authorities said they found a second spent shell casing in the backpack he used to carry Harper.
A boy in his late teens told authorities that on Jan. 8, Kruckenberg-Anderson gave him a firearm, which appeared to match what officials found at the crime scene, the complaint states.
Green County Sheriff Jeff Skatrud said in a news release they would not provide more information about the case.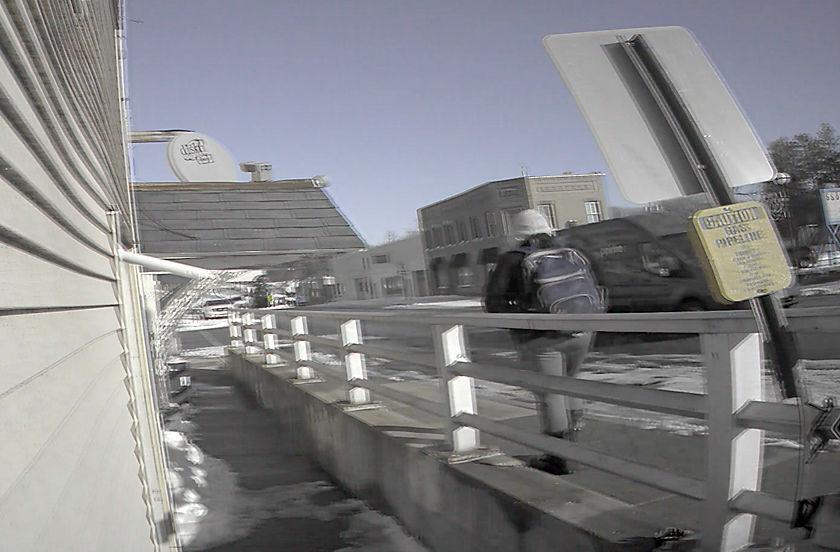 'Heartbreaking'
Taylor, the defense attorney, said the case was as hard to bear as any in his long career. He said the allegations in the complaint are "really dreadful."
"It's heartbreaking," he said. "This whole case, it's just a heartbreaking case."
But he said the young people involved in this case also contribute to how heartbreaking it is, and that a 16-year-old is "really not appropriate for the adult system."
"The juvenile justice system is not soft on crime," he added. "So I hate to see a 16-year-old in the adult system."
Wisconsin's criminal justice system automatically places 17-year-olds in adult court. But state law says anyone age 10 and older who is charged with first-degree intentional homicide must start in adult court.
Taylor said Tuesday he didn't know too much about the specifics of the case beyond what was in the criminal complaint. He had not yet met with Kruckenberg-Anderson; they had a brief phone conversation Tuesday.
To move the case to juvenile court, Taylor said, he has to prove to a judge that:
Kruckenberg-Anderson could not receive adequate treatment in the adult criminal justice system.
Transferring him would not depreciate the seriousness of the offense.
It's not necessary to keep the case in adult court as a deterrent to keep other juveniles from committing similar offenses.
Kruckenberg-Anderson is set to appear in court for a preliminary hearing at 10:30 a.m. Wednesday, Jan. 20.
This story was updated at 6:26 p.m. Tuesday with more clarity on when children appear in adult court.