A man accused of beating a 15-month-old Janesville girl who died Monday will be charged with first-degree reckless homicide, police said Tuesday.
Steven M. Horan, 30, of Janesville was caring for the girl while the girl's mother was out, and he had been drinking "throughout the day," Lt. Charles Aagaard of the police investigations bureau said at a news conference.
Horan was the mother's boyfriend for about three months, Aagaard said.
Horan was in a highly emotional state when officers arrived, Aagaard said.
Aagaard declined to say what kind of emotion Horan was expressing.
The girl, who reportedly had been on life support at a Rockford, Illinois, hospital, was pronounced dead Monday, police said.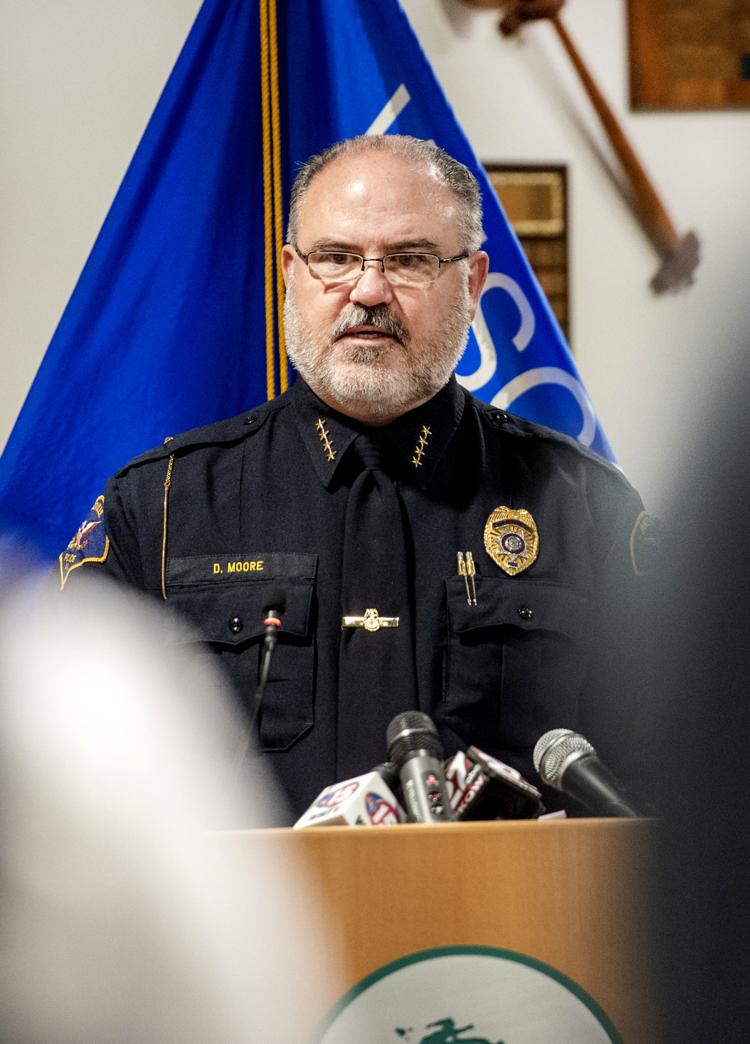 Police were called to 526 Eisenhower Ave. on the city's east side at about 12:30 a.m. Saturday. Because of incorrect information sent to their squad-car computers, officers thought they were responding to a report of a 51-year-old who had no pulse and was not breathing, Chief Dave Moore said.
Moore said officers usually have a moment to brace themselves in such cases, but in this instance they were not prepared to find a young child who was not breathing, and it was difficult for them.
Officers took over CPR from the mother, who had come home to find her daughter not breathing.
Moore said the girl was beaten. He called the incident a violent assault.
Police have not released the name of the victim or her mother because they have not confirmed that all family members have been notified, Aagaard said after the press conference.
Investigators have no information that an instrument of any kind was used in the assault, Aagaard said.
Moore noted this is the fourth homicide since the start of the year in a city where the 10-year average has been one per year.
"My hope is this is just an anomaly and we can carry on like this community has for many years," Moore said.
Moore said police will scrutinize the circumstances in all the homicides, looking for commonalities and possible preventive measures, but none has been identified so far.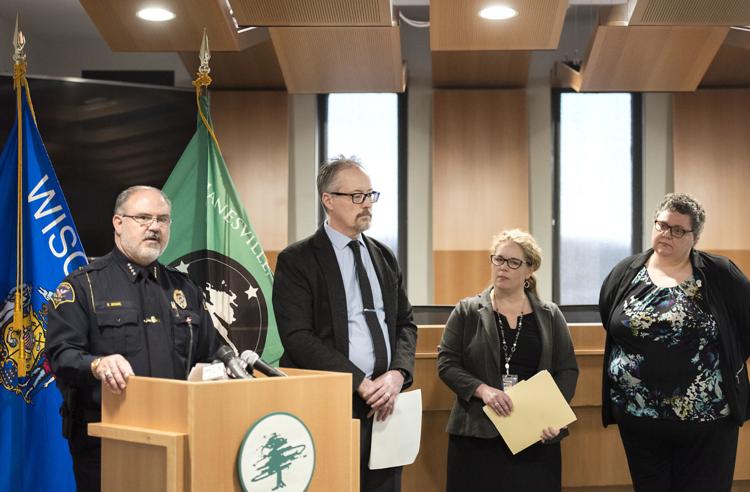 Aagaard said police still were investigating the assault.
Horan remained in the Rock County Jail on Tuesday on a $10,000 cash bond.
Police said they referred information about Horan, who is the father of two children, to Rock County Child Protective Services "so we can ensure the welfare of the children."
Assistant District Attorney Rich Sullivan said in court on Monday that CPS had imposed an order forbidding Horan to have contact with his children.
Prosecutors have not yet charged Horan, who is due back in court Monday.
Rock County Human Services Director Kate Luster spoke at the press conference, saying she could not confirm or deny any CPS action in any case.
Luster called the death rare and very sad.
"As the local child-welfare agency, we are heartbroken at this senseless loss and really just extend our condolences and thoughts and prayers to this family and to the officers and others involved in responding to the scene," Luster said.
Luster stressed that anyone with even a suspicion of child abuse or neglect can report it, and Child Protective Services will intervene when needed to protect children.
Speaking in general and not about this case, Luster said social isolation and high stress can increase the risk of child abuse.
As a community, we can think about what might help keep children safe, Luster suggested.
"What we know helps prevent abuse is helping parents and families to be as connected as possible socially, helping to reduce stress overall by making sure we have access to affordable housing; good wages; high quality, accessible child care; information and education about child development; supports for parents' own resilience to help them get their own needs met," Luster said.
Police officer Craig Klementz described the department's peer support program that was employed with the officers who responded to the scene.
The process involves specially designed debriefings and ongoing support.
"We're all monitoring the officers that were involved and making sure that they're not showing any signs of post-traumatic stress," Klementz said.