Lindsey Davidson's puppy, a husky-Pomeranian mix named Cooper, had been with her for most of the COVID-19 pandemic.
She works at home in Janesville as a computer programmer for a California hospital, so she said Cooper and his bright blue eyes were "basically by my side 24/7" since she got him in mid-April.
"He went boating, camping, everything with me," she said.
"And then I took him to Herman's Hangout in August."
The Fort Atkinson facility that trains dogs is where Cooper died, Davidson said.
A Wisconsin Veterinary Diagnostic Lab report shared by Davidson and her lawyer, Daniel Jardine, says Cooper suffered from strangulation. A photo they shared also shows Cooper's body with a red mark on his neck.
A news release issued by Jardine said Davidson is not the only person whose dog died in about a month's time at the training and boarding facility run by Tammy Olson.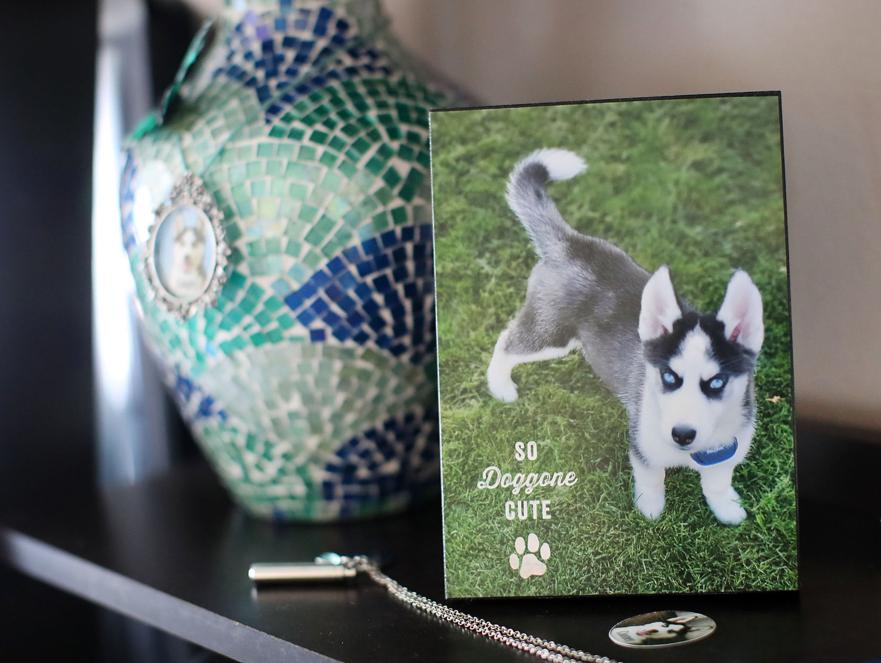 Chase and Megan Peterson of DeForest lost Marley, their 1-year-old Goldendoodle-Labradoodle mix, on Aug. 8. The release states Olson told them Marley died of "hanging after he was placed by Olson upon an elevated 'place box,' with a leash extending from his choke collar to a fixed location above, and left there alone."
Davidson has said Olson told her that she had "put too much pressure" on Cooper's choke collar, and he "went limp," according to the release.
Tammy S. Flemming, whose maiden name is listed as Tammy Olson, was charged Wednesday in Jefferson County Court with a single misdemeanor count of mistreating animals as an intentional or negligent violation.
When reached by phone Tuesday, Olson declined comment.
"I'm not making any further comments about this issue," she told a Gazette reporter.
But in an earlier interview with WKOW, a Madison TV station, Olson said the families were wrong to blame her use of choke chains and that the dogs' deaths were freak accidents.
She also reportedly told the TV station that Davidson was her next client after the death of the Petersons' dog, and that "Cooper was supposed to help me get my confidence back."
The criminal complaint says Olson was training Cooper late one September night using a method called "release of pressure." Olson told Fort Atkinson police that Cooper was "fighting" her and thrashing his head back and forth, which led Olson to continue pressure on his choke chain.
She released the chain when Cooper's back legs became weak, the complaint states. She was then unsuccessful in life-saving measures via mouth-to-mouth resuscitation and chest compressions.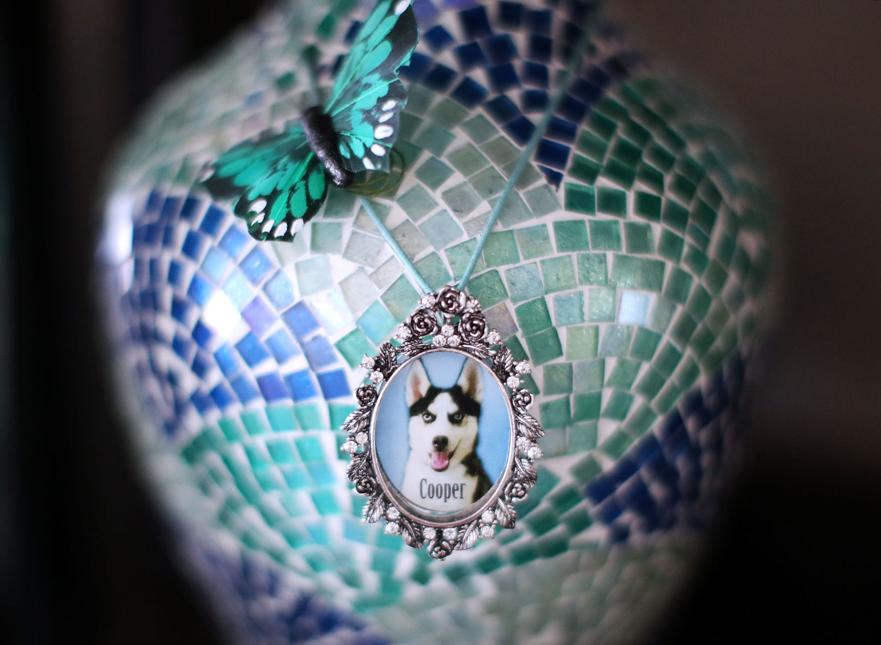 When Davidson dropped Cooper off for training Aug. 13, she told The Gazette that she saw Marley's ashes on an end table and was told the dog died from health issues.
Davidson said Cooper was supposed to come home Sept. 10 for a visit, but she said Olson told her Cooper was acting up and didn't deserve a positive reward. Davidson said she was "devastated," and a phone call later that night brought even worse news.
"I had to ask the question, 'Is Cooper alive?'" Davidson recalled. "And she said 'no.'"
"It was unbelievable," she said of her reaction. "Just panic mode set in."
Jardine, Davidson's lawyer, said other people have told him they noticed their dogs acting strangely or frightened upon returning from Herman's Hangout.
Davidson said she doesn't want anyone else to endure what she has.
"I don't have children, so my dogs are my children," she said. "Cooper became very close to me over COVID and everything. He was my best friend."
When she got Cooper, Davidson had two other dogs. But they are older, ages 13 and 17, so she considers herself "lucky" to still have them.
To help her get over the loss of Cooper, she got another puppy of the same breed, named Apollo.
But Davidson said she still feels the grief.
"Every day is a challenge," she said. "Some days I just think he's at training and that he'll still come home."