ELKHORN
Inside a Walworth County counseling center, a 16-year-old was out of control.
The teen became violent and threatened suicide.
Walworth County sheriff's deputies responded to the April incident and determined the teen was a danger, said Capt. Dave Gerber.
Police took the teen into custody for an emergency detention.
For someone in the throes of what is often a mental health crisis, getting help commonly involves hours in an emergency room and then more in the back of a police squad car, many of which are spent in handcuffs.
For the past 30 years, the county's department of health and human services has contracted with ambulance providers to transport those in emergency detention to inpatient facilities, said Carlo Nevicosi, deputy director of the county health agency.
But last year, the state health department reminded Walworth County that those under emergency detention must be transported in police custody, which means people must ride in the back of squad cars instead of ambulances.
In the April incident, two sheriff's deputies drove the teen to Willow Creek Behavioral Health in Green Bay—about 2.5 hours one way from the sheriff's office and county health department in Elkhorn.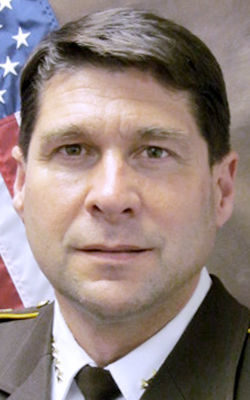 That process strains local law enforcement, tying up deputies for hours at a time, officials said.
In March, Sheriff Kurt Picknell discussed the issue with a room full of law enforcement officials and state Attorney General Brad Schimel.
Picknell also raised his concerns at last month's Walworth County Health and Human Services Board meeting.
"It's really not sustainable," he said.
'You're talking a lot of hours'
Emergency detentions can stem from many types of calls, including rescue calls, disorderly subject complaints, or reports of someone talking about suicide or other threats, Gerber said.
Those calls, Gerber pointed out, don't always end in an emergency detention, which is considered the most extreme resolution.
Less-restrictive resolutions might involve voluntary treatment or formulating a safety plan.
Still, Walworth County law enforcement and health officials handled about 180 emergency detentions in 2017, Nevicosi said—averaging one nearly every other day.
As of May 4, the sheriff's office has counted 17 emergency detentions this year, and the county is at 59 total.
Where did those 17 people go for psychiatric treatment?
Seven were taken to the Winnebago Mental Health Institute in Oshkosh.
Two went to Willow Creek Behavioral Health in Green Bay.
Five went to Aurora Psychiatric Hospital near Milwaukee.
Three went to Waukesha County Mental Health.
One-way travel times for those trips on Google Maps ranged from 40 minutes to Waukesha to almost 2.5 hours to Green Bay.
The average amount of time a Walworth County deputy spends on an emergency detention call is 10.5 hours, Gerber said.
At least two deputies always need to be involved.
"That takes up a lot of resources," Gerber said. "You're talking a lot of hours."
Only accounting for transports, the sheriff's office has racked up 112 hours of overtime so far in 2018.
The process used to be easier—or at least it involved less driving.
Until about 1987, Walworth County had its own inpatient psychiatric hospital where the health and human services building stands now, Nevicosi said.
After that time, police and health officials struck a deal to coordinate ambulance transportation to facilities outside the county.
After the state health department last spring requested Walworth County comply with the statute, the sheriff's office transitioned to the practice in 2018, with the plan for other municipal departments to begin in 2019, Nevicosi said.
Sending two officers to drive that much won't be easy for the Town of Delavan Police Department, Chief Ray Clark said.
Emergency detentions historically tend to come on third shift, when the department typically has just two officers on the road.
"It's gonna be a harder task," Clark said. "I can't pull both my officers off the roadway to do a transport. So we would have to be calling someone in.
"It will be interesting, to say the least."
The change will stress other small departments that sometimes only have one officer on patrol, Clark said.
That could result in serious overtime expenses these departments have not had to budget for in 30 years, Nevicosi said.
But, as Clark said, "The law says what the law says."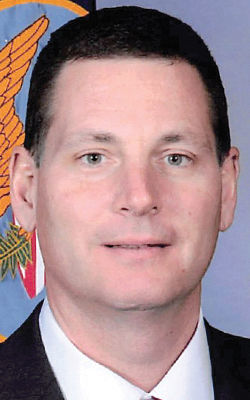 As it stands now, Nevicosi and Gerber are working on a committee that is helping municipalities gather data to help them budget for the change in 2019. At the same time, the group is exploring the options to develop local inpatient and/or residential treatment options.
The request for information (RFI) will be released Monday, May 21.
"Should the RFI garner interest from vendors, a formal request for proposal may follow," Nevicosi wrote to the county's Public Work Committee.
Picknell said this isn't an issue unique to Walworth County. Others across the state are experiencing similar dilemmas.
He has joined the call for finding a way to make more local hospital beds available to these patients because the challenges are more than just logistical.
"There's a human side of this, too," Picknell said. "We need to be very considerate of that."
'A person in crisis'
In early May, someone called police for a 14-year-old armed with a knife and causing damage in a Walworth County home.
The caller tried to disarm the teen—who also threw a lamp at the caller—but was unsuccessful.
This teen, like the 16-year-old in the counseling center, was eventually taken to Green Bay, Gerber read from a report.
"Those are pretty common calls we get," Gerber said. "A lot of these cases, even though there might have been a crime that's been committed, the bigger issue is the mental crisis and getting that treated."
The rule requiring law enforcement to be present during an emergency detention transport is in place mainly for safety reasons.
Sometimes, subjects wrestle with hospital staff. Gerber recalled a time when someone broke free from his restraints in an ambulance and took off on foot (the man was found, Gerber added).
Despite the safety concerns, officials acknowledge the current process can be damaging for people in a mental health crisis.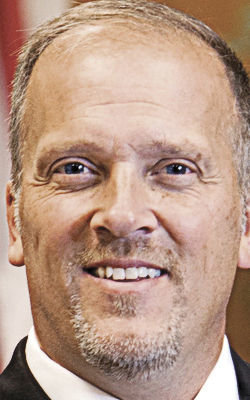 "Sitting with a police officer at the hospital for hours in handcuffs and then getting in a squad car—those hard plastic seats with the Plexiglas shield a few inches from your face, in handcuffs, go for a long ride—that's not good for a person in crisis," Attorney General Schimel said at a March 7 roundtable discussion in Elkhorn.
"It can't make it better," he continued. "It's not good for the next time officers show up or good for their decision-making process about whether they're going to ask for help next time or say anything because their experience is not one they want to repeat."
The time spent driving is not the only hours-long wait involved in emergency detentions.
While subjects wait in emergency rooms, Nevicosi said health and human services staff spend "at least" four hours tracking down an available hospital bed.
"It's a lengthy process," Nevicosi said, pausing and taking a deep breath. "We've worked to get that time down. But the issues, the forces that are out of our hands are the inpatient facilities that really determine whether or not they'll accept someone."
Once a subject is in a psychiatric facility, the average stay in treatment for someone under an involuntary detention is "in the neighborhood" of 10 days, Nevicosi said.
Support from family and friends, "one of the key predictors of success in mental health treatment," are reduced when someone from Walworth County is staying in Green Bay, Oshkosh or any of the other out-of-county locations, Nevicosi said.
For some families, the locations are too far to get to.
"It's not a problem we've solved yet," Nevicosi said.